I love the super bowl. It is a great excuse to make yummy food and have a few friends over. I always hope for a close game and funny commercials (I loved the brown m&m commercial best!).
We ate well. I made . . .
spicky pulled pork with spicy cilantro cabbage slaw
(here is the link to see it from thepioneerwoman.com)
grilled veggies
buffalo chicken salad dip
shrimp cocktail
veggie tray
fruit
and Heather brough delicious texas sheet cake
And here are some of us watching the game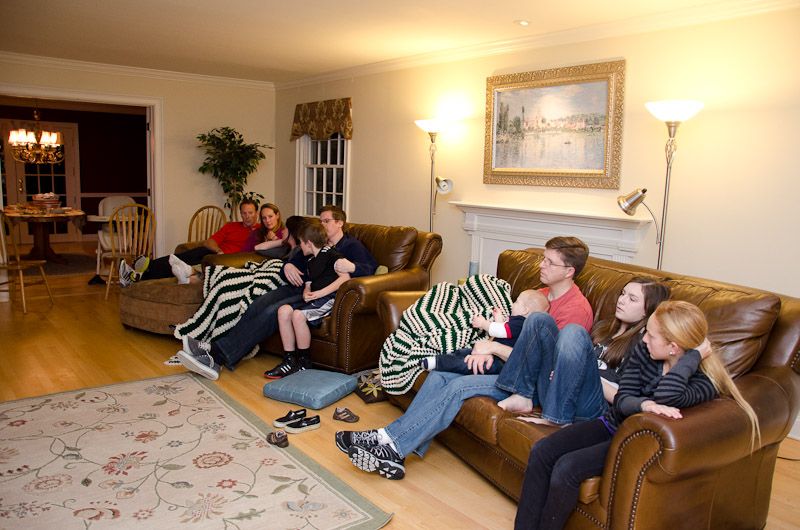 and here are some of us NOT watching the game.
All in all it was fun for everyone!