We got up and got ready while patriotic music played loudly in the background (I learned that from my parents!!!). I was grateful our ward doesn't have the same traditions as the ward I grew up in -- a 7:00 am patriotic pancake breakfast. We slept in (we were up late at the fireworks the night before) and then went to the 10:55 am showing of Despicable Me 2. We all had a great time. Then it was time to pick up Nana, Grandpa, and Aunt Melissa from the airport. While Trent picked them up, I got our lunch all ready -- brisket, salad, fruit, and patriotic drinks.
Of course we had snowcones!!!!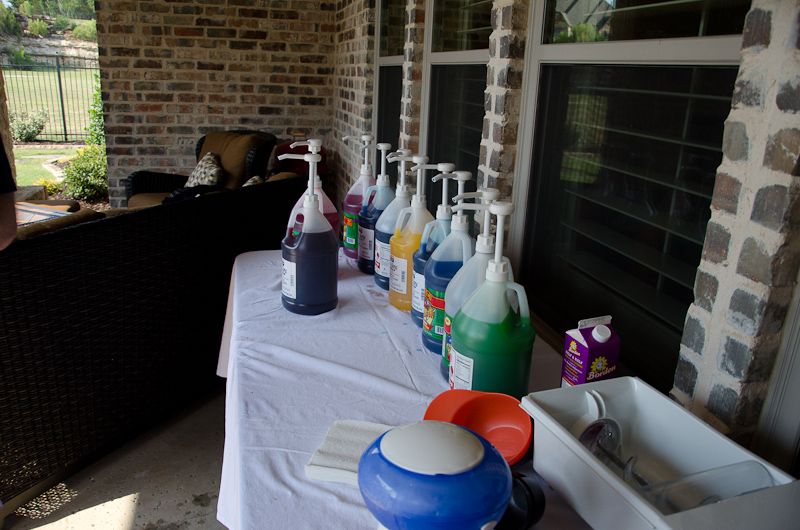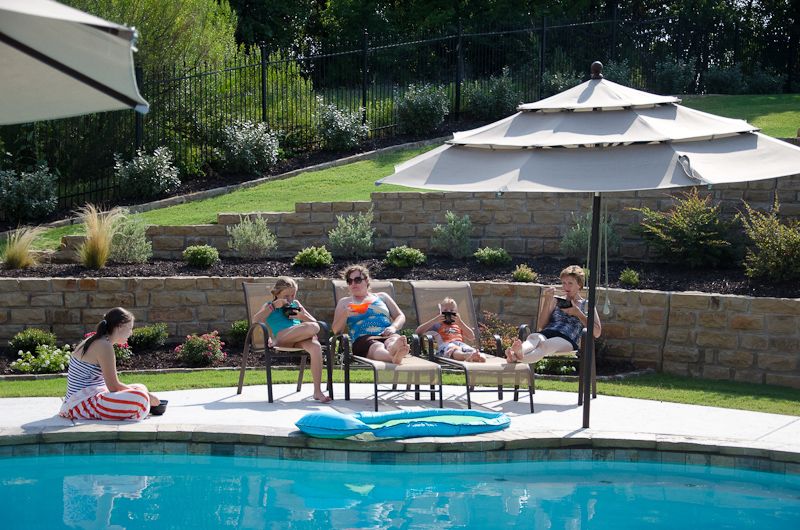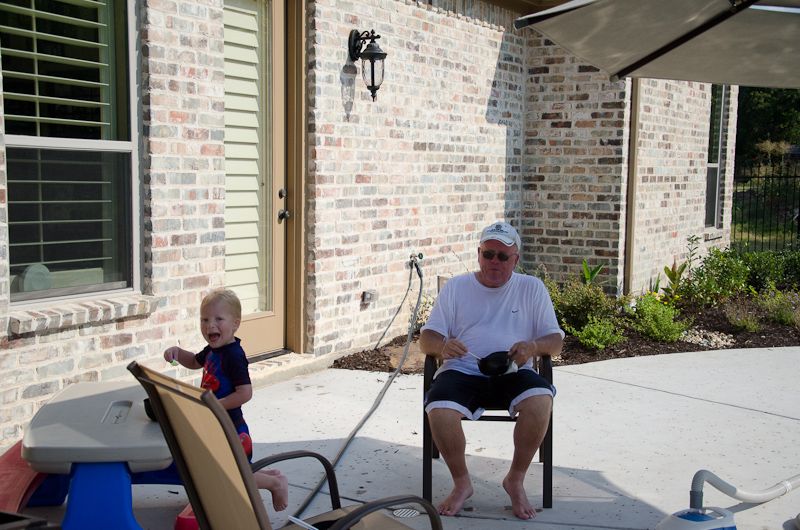 Then we went fishing until it got dark and we came home and climbed the hill in the backyard to watch everyone else's fireworks. We could see 5 different shows!