We had an exciting Monday as we trekked all over DFW. First we headed to the new Perot Science Museum. It really is a fabulous museum. The kids loved it.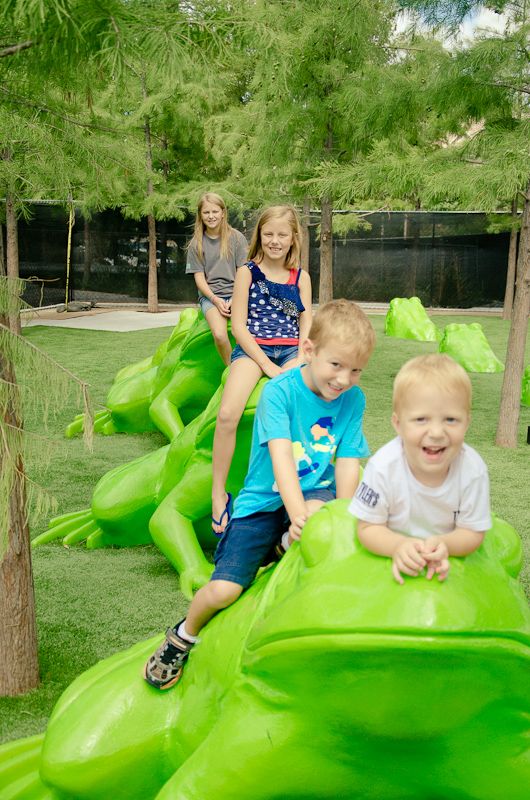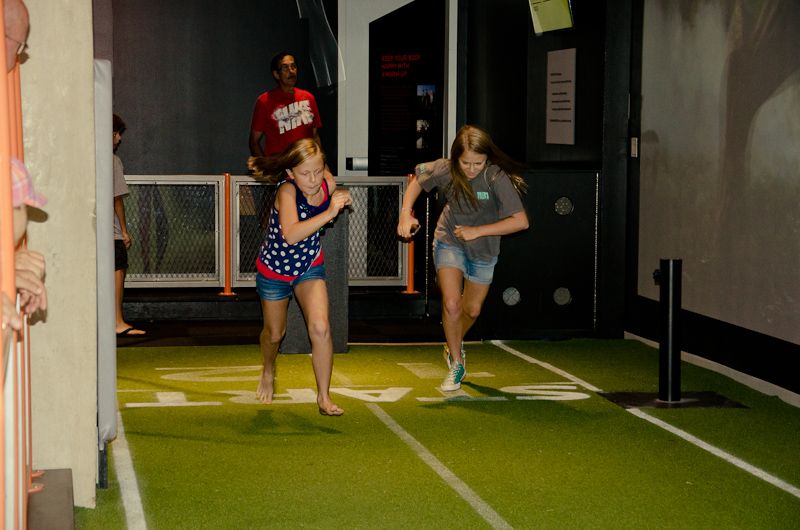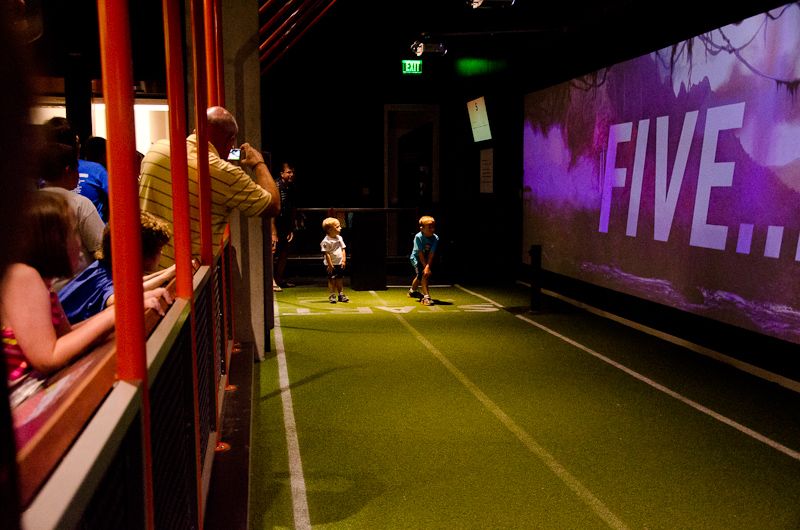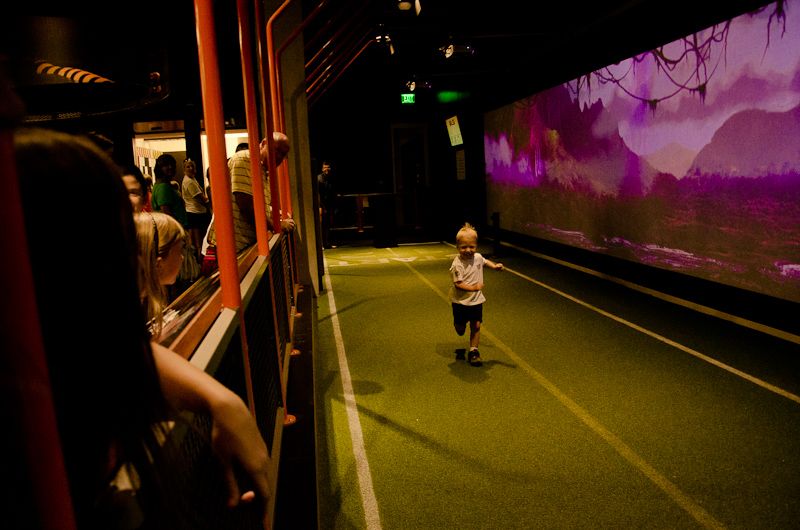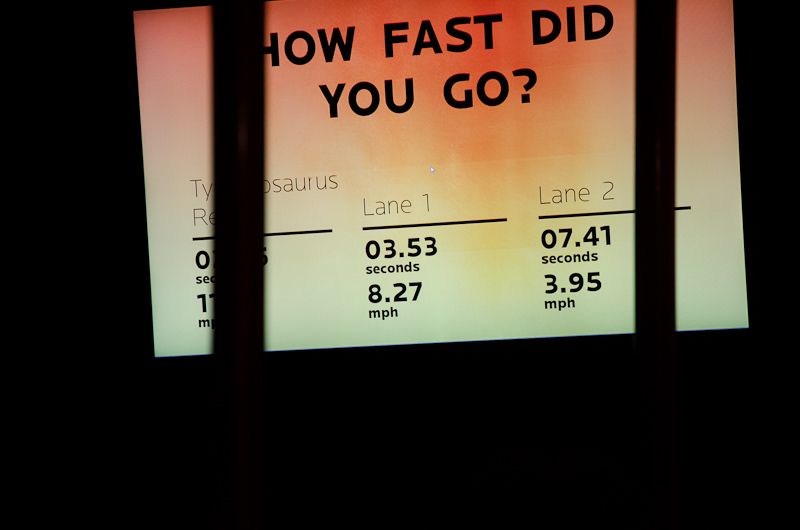 They had a section where you could race against a cheetah or a t. rex or a variety of different athletes. The kids really liked it. Owen LOVED it!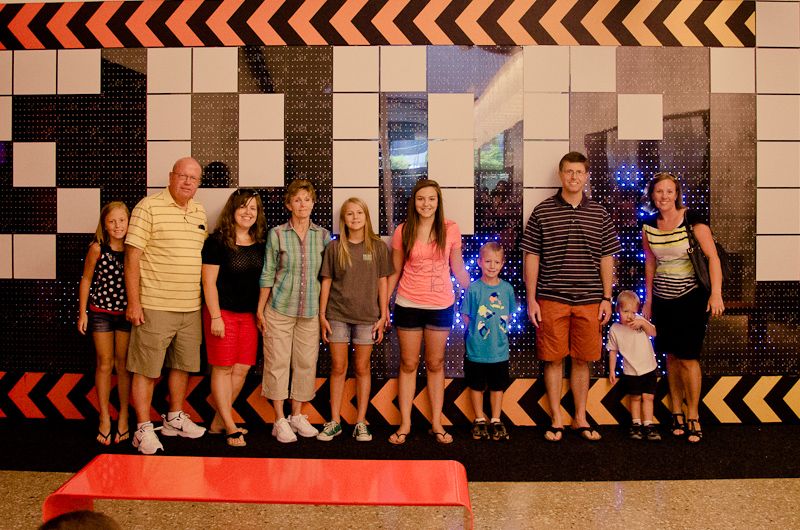 Here we are at the end of our visit. We plan to go back, soon, and often!
We got home to find Amber, Dan, and their 3 little girls swimming in our pool. They were driving back to Houston from Salt Lake City and stopped in for a bit of a break on the tail end of their trip. It was fun to see them all! (and I didn't get any photos!) By 3:00, they were on their way home.
Then that night the girls all headed to see the red carpet premiere of the newest American Girl movie. Saige paints the sky. We are fortunate enough to know the star of the show, Sydney Fullmer. So it was fun to watch her walk the red carpet, take lots of photos and be the star of the show. (The boys went to see Monsters U).