Today, I was really going to do the laundry. There is lots of it. Lots and Lots and Lots of it. So when it worked out for me to go to a friend's home and grab a few irises that she was thinning out of her yard I jumped at the chance to avoid laundry for a little while. Her yard was beautiful and she generously gave me a few mexican petunias and some cana lillies as well as 40 or so irises. I came right home and got to work. I planted everything. Then I noticed how desperately the bushes needed trimming. So I did that too. And then, remembering that my friend said she had just trimmed back her roses, I decided I'd better trim those too. And then, I thought about the 2 large flower beds filled with daffodils that is about to be replanted by our landscaper and decided I ought to save those flowers by digging them up and replanting them too. And then it was 4:00 p.m. and the yard looks great. And the laundry is still there. And now I am blogging to avoid doing laundry. I think I have a problem.
And the kids played Life while I worked.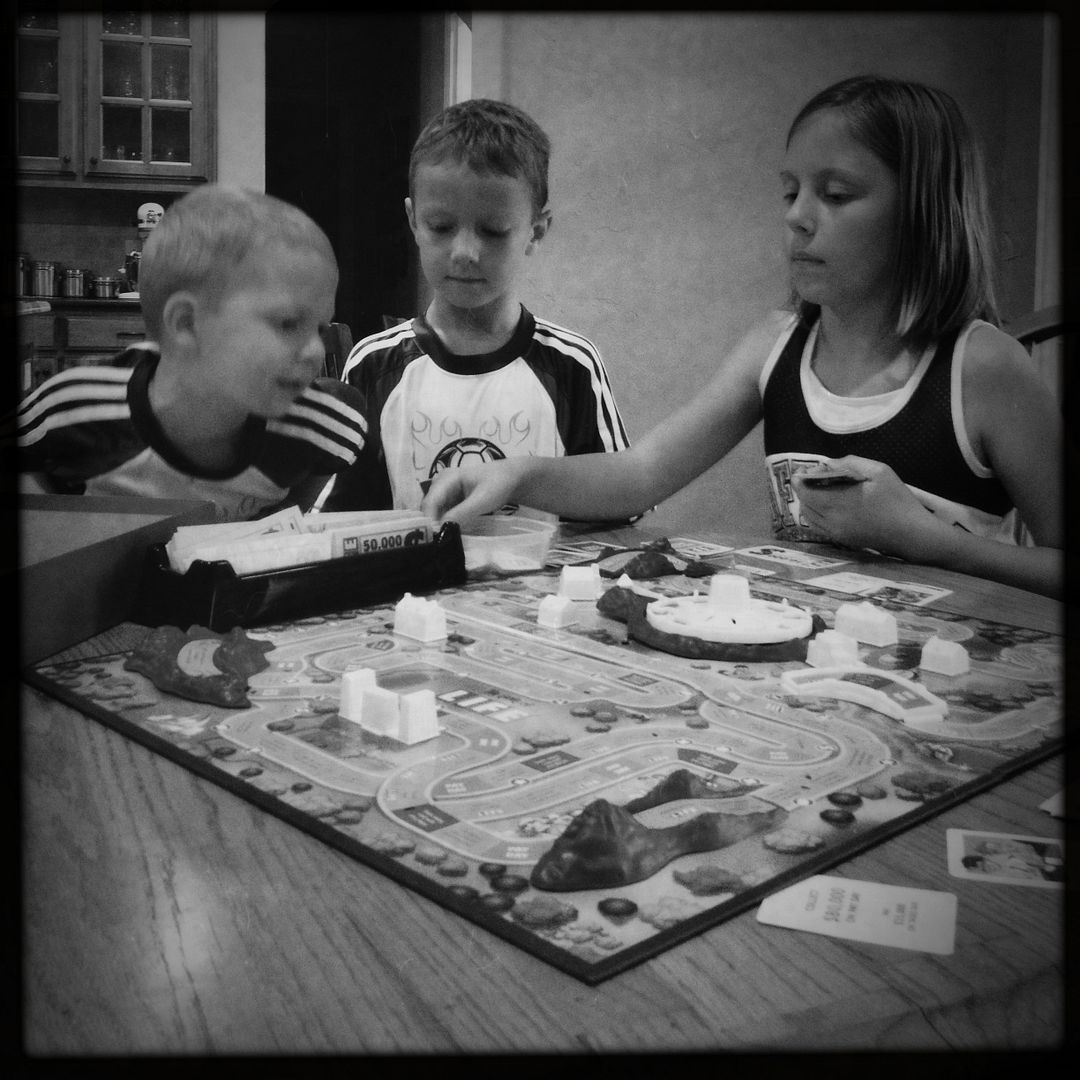 And then we watched the storm roll in.