Owen looks so cute in jeans.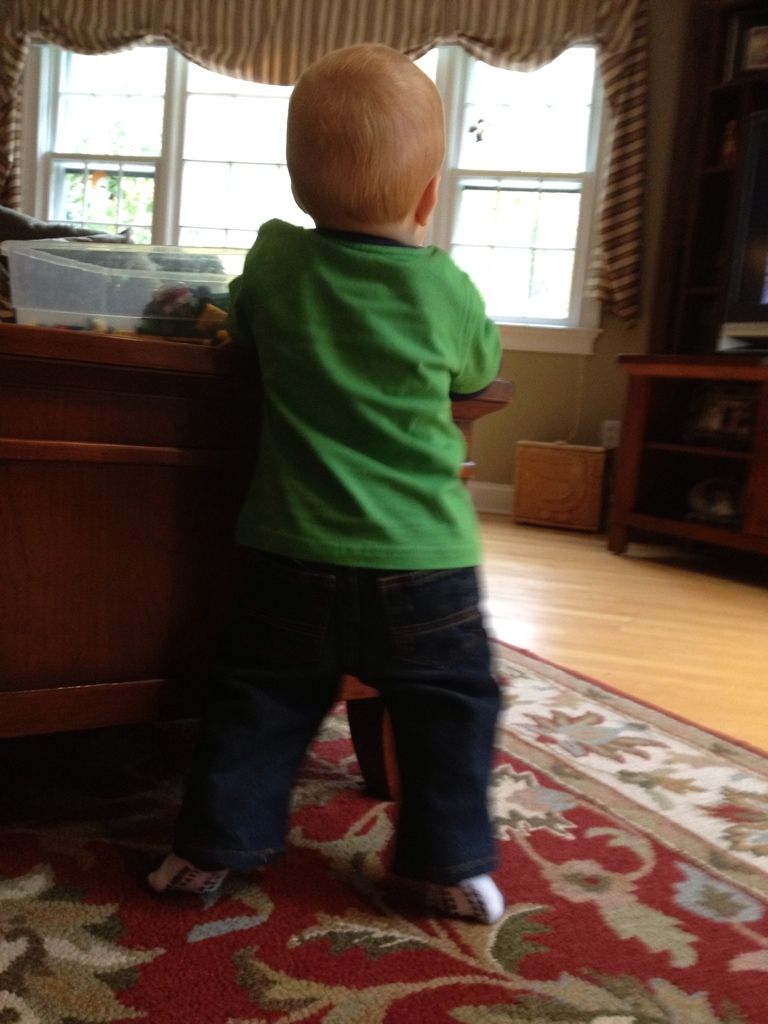 The problem is that most of his jeans are too long. (apparantly he is 18 months in the waist, but not in the length). So I hemmed them today (folded them up, and tacked them so I can lengthen them when I need to).
and then we went to Costco and Owen got his very own smoothie. He was so happy.