I did my first triathlon today. I trained intermittantly (as often as Owen would let me)-- I did a lot during Jan, Feb and March -- but then Owen's stranger anxiety prevented him from lasting in the gym's daycare so my exercise was curtailed --- I ran the 5K 4 weeks ago and then today did the tri. My friend Ember did it with me!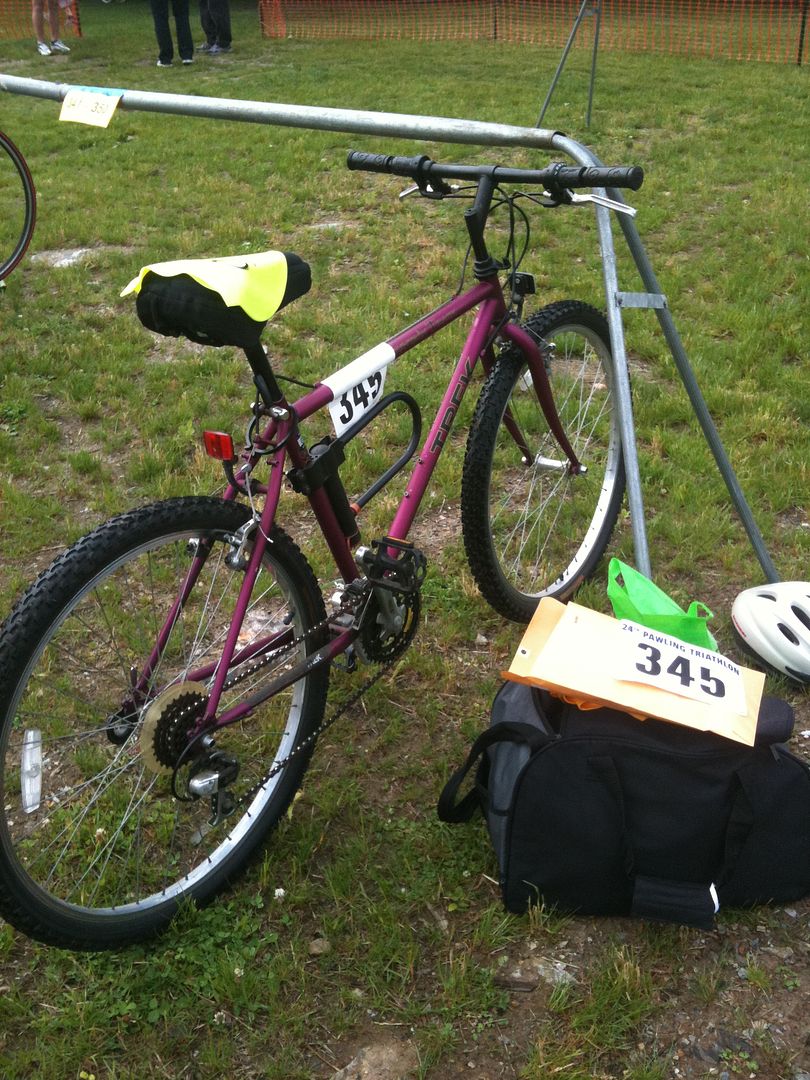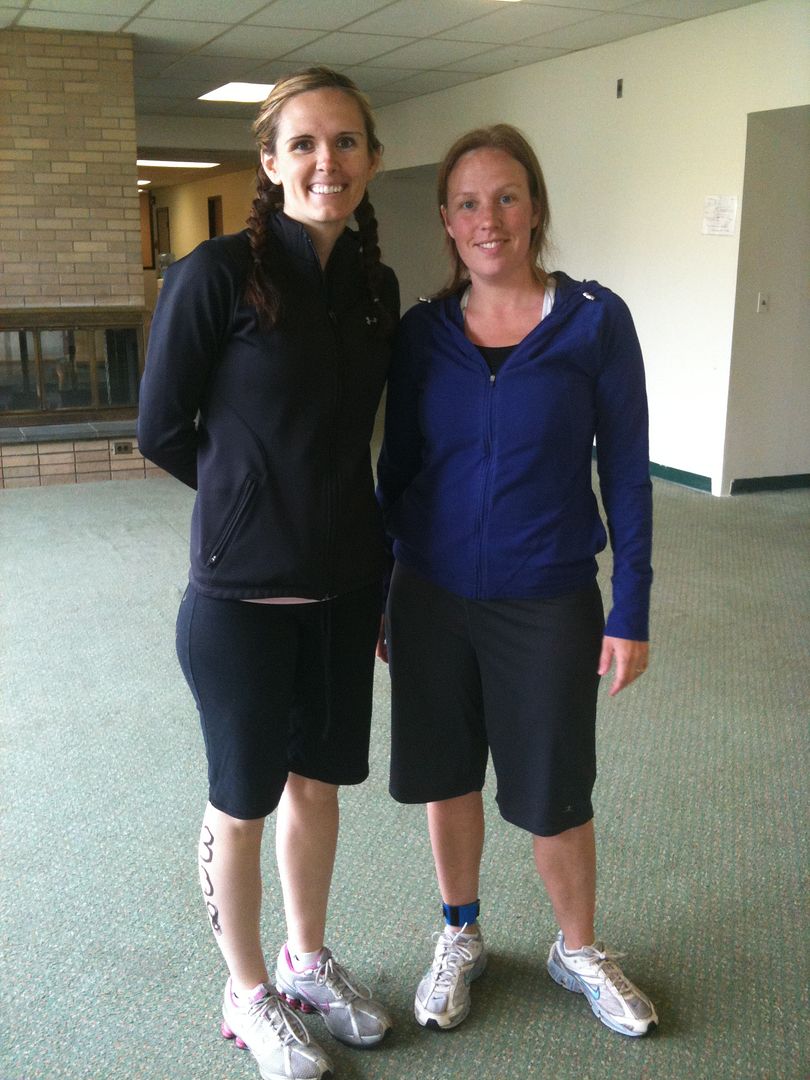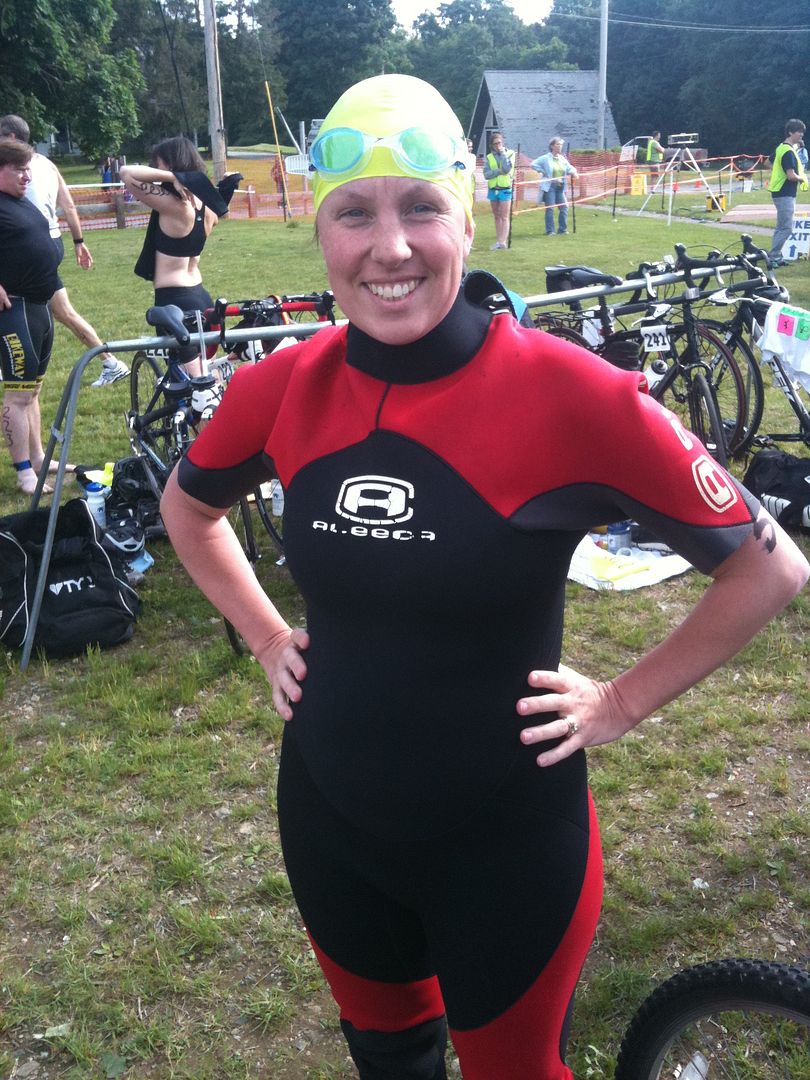 The swim was 1/3 mile -- I felt pretty good doing that. The water was not as cold as I thought and in the end wished I had not worn a wet suit. I finished the swim in 14:18 (which was 258th place overall out of 420).
Next was 12 miles on the bike. Biking has never been a big interest of mine and as a result I know very little about it. I had done a fair bit of biking on my bike pulling the 2 boys behind on the trailer and felt quite ready for it. But I did not know that a mountain bike was not the right kind of a bike for a road race like this. I was not the fastest (in fact I was one of the slowest). But it was not for lack of effort or energy expenditure! The course was very hilly and I hauled my mountain bike up and down those hills -- Lesson learned -- get a road bike!!!!
My bike time was 1:04.00
Lastly was the 5K -- The biking was very tiring and I was feeling it on the run. I was much slower than I was doing the 5K a month ago (which was 34 minutes). Today I was 41:05-- the run was a little hilly but not too bad.
My total time was 2:04.38. I want to do this triathlon again. It was such a pretty day. Next time with a road bike and my goal will be
13 minutes on the swim.
45 minutes on the bike.
35 minutes on the run.
so 1 hour 40 minutes total!
I am pround of myself for signing up way back in November when my baby was just a few weeks old and then getting ready for it all by myself. Hopefully this will be the first of many to come!