It took us all morning to get packed and loaded. We finally drove out of the driveway a little after 2:00 p.m.
Our goal is always to make it to Buc-ees, but after not quite an hour we had to stop for someone to use the bathroom. So then surprisingly 2 hours later someone had to stop again and we were at Buc-ees. We got peppered beef jerky and treats.
We arrived to our campsite around 7:00 p.m. Just in time to get unpacked in daylight and then watch the beautiful sunset over the lake.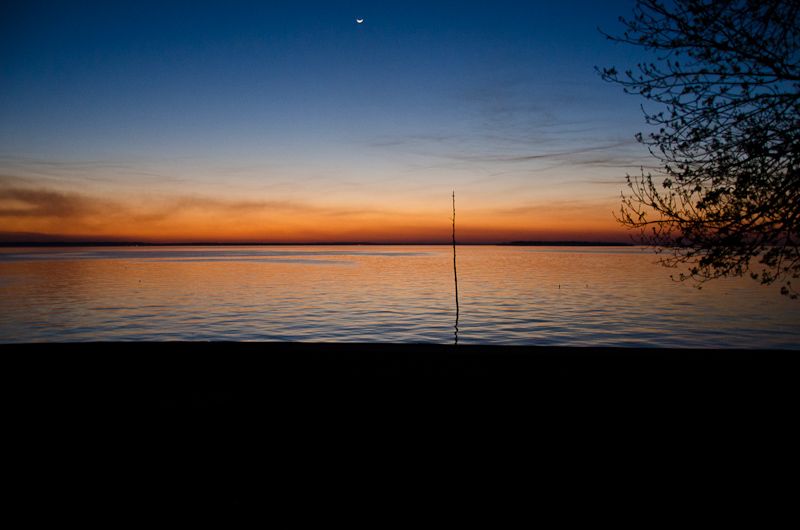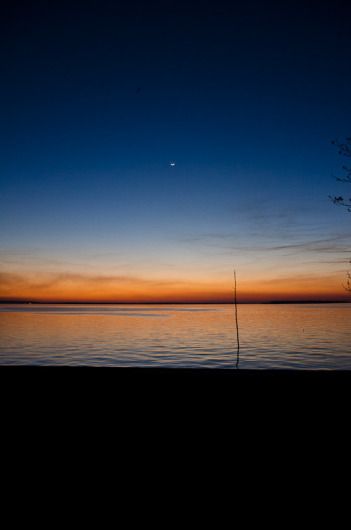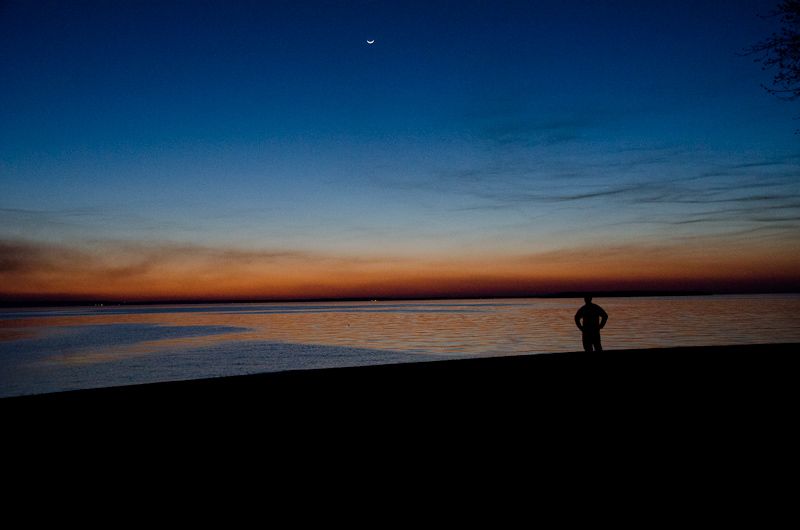 We also spent about 20 minutes searching the sky for a comet that was supposed to be visible. The silhouette is Shad looking for the comet. It was supposed to be just above the horizon but just below the moon. We never saw it.
Then it was time for the nightly movie. Shad brought a projector and screen and we all gathered round (and bundled up) to watch The Parent Trap. It was chilly. Then we headed to bed.