Today after getting the girls off to school we headed to the city again. This time I brought Adam and Owen.
We found the best parking spot in all of Manhattan!!! I got to park it myself. No one parked next to us. It was great!!!!
First thing at the Intrepid is to walk through a submarine. But you have to be 40 inches and so Owen and I got to wait while Grandpa, Tyler and Adam went through it.
Owen was pretty cute company though.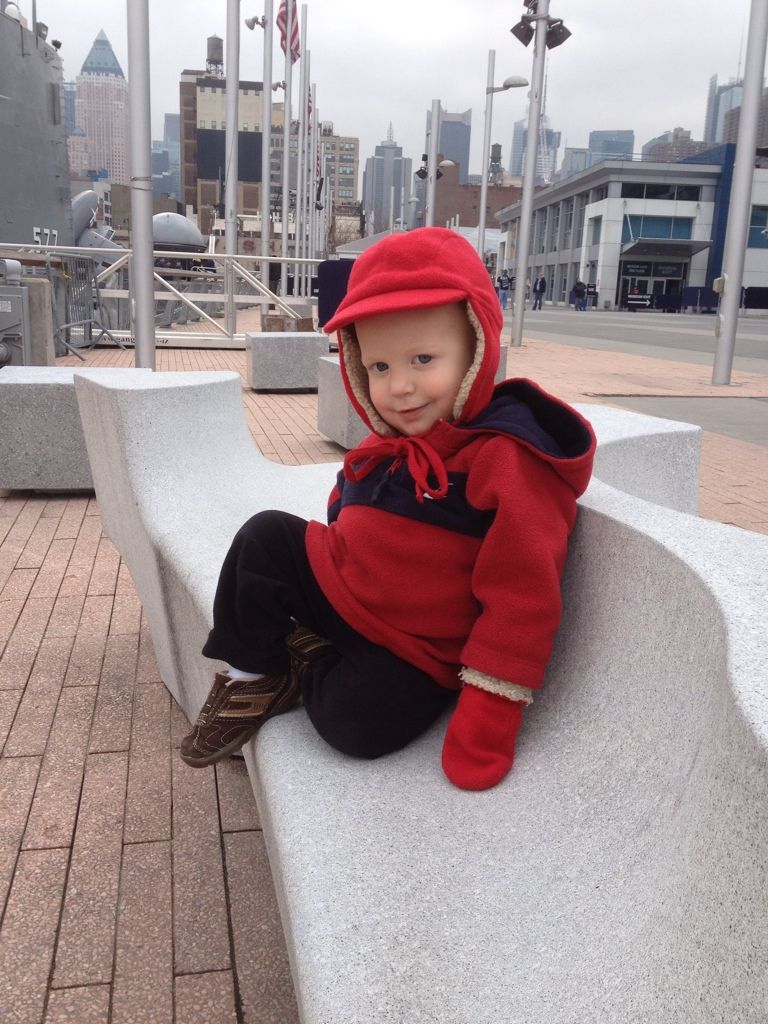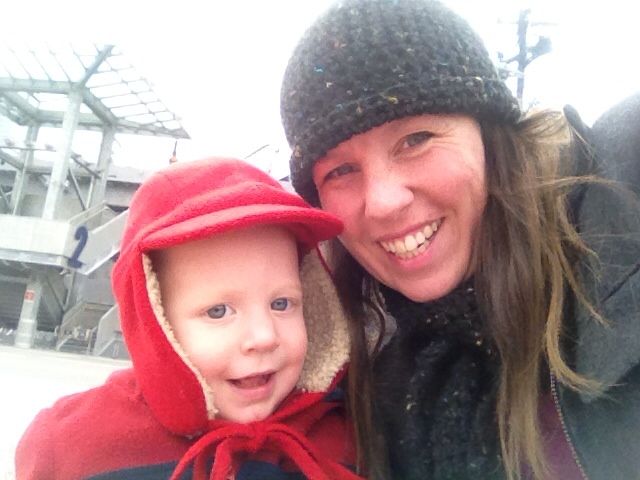 Here are the boys coming out of the submarine.
And flying a helicopter.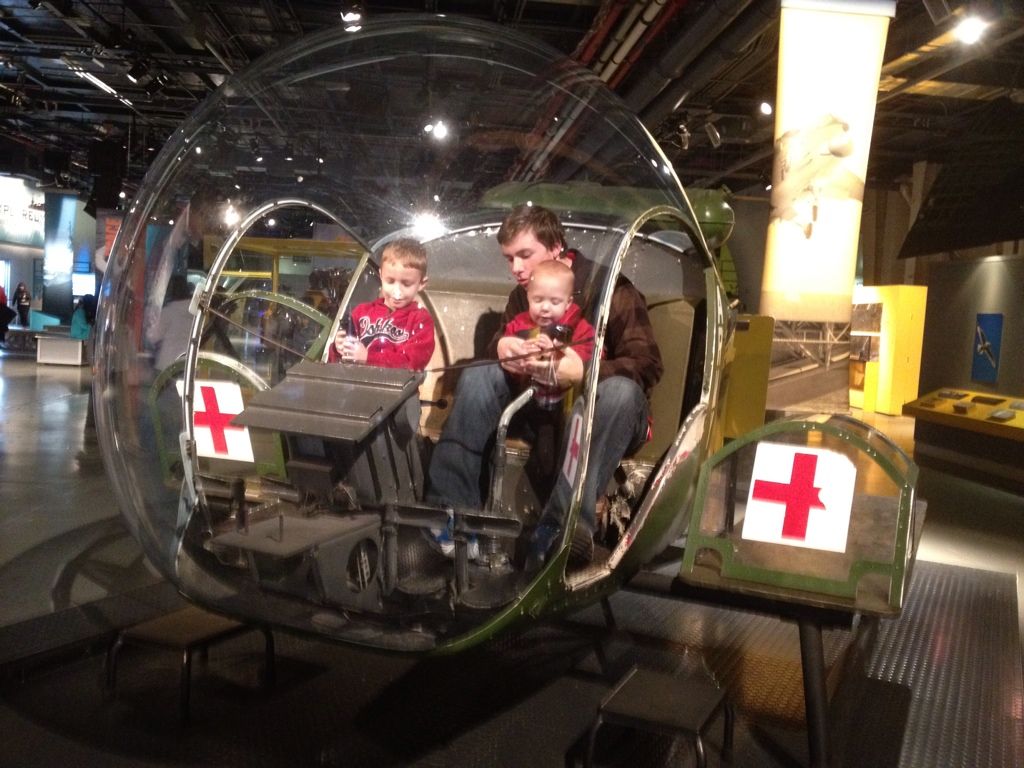 And here is one of my panaramas of times square I took yesterday.