Today the weather was beautiful. Here is a picture of the kids jumping on the trampoline. Notice Owen is wearing his BYU t-shirt. Tonight was the play-in game for the NCAA tournament.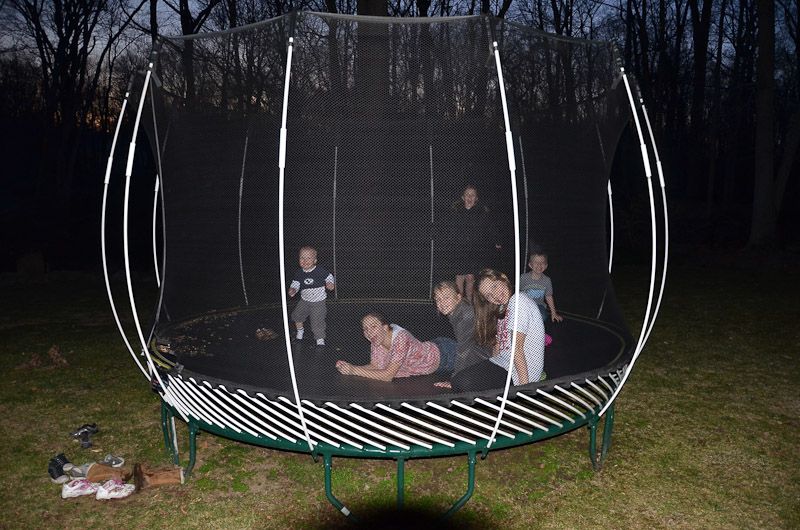 I got the kids off to bed and then headed over to some friend's to watch the game. Trent met me there. The first part of the game was horrible and with BYU down 25 points I headed to the airport to pick up my Dad and little brother, Tyler who were coming to visit for their spring break.
I got stuck in some standstill traffic at the Whitestone bridge and checked my text messages. This is what I saw.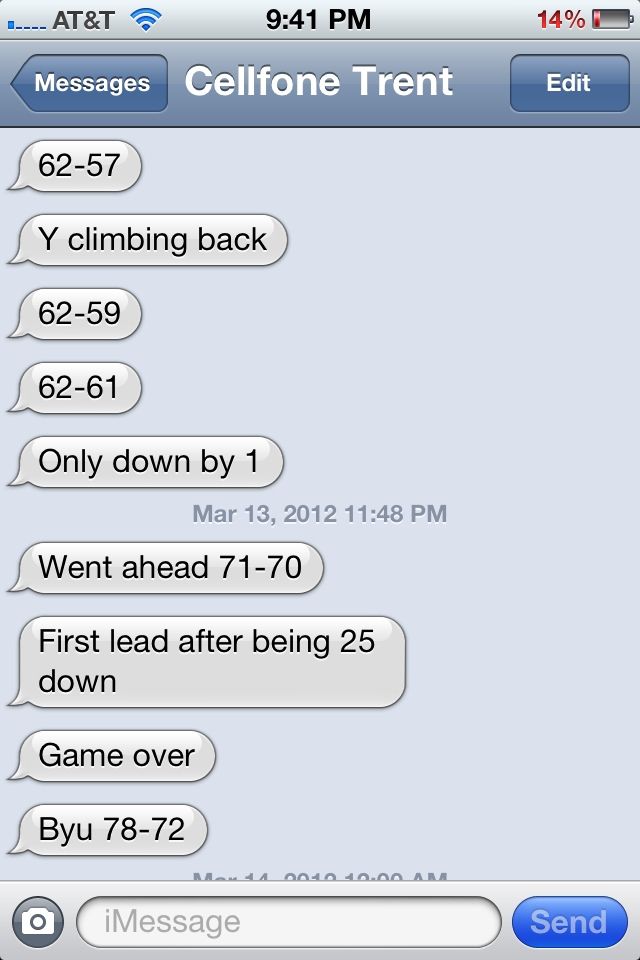 I sure missed out on the "greatest come from behind game ever!" My dad and Tyler did not want to know the score or anything. As we got home after 1 am, we didn't watch it on the DVR until the next morning. And then (sadly) the DVR stopped recording right when BYU was down by only 1. Fortunately I was able to show them the texts so they could watch the results the same as I did!