I missed the you-tube sensation of Caine's arcade. In short, a young boy, using cardboard boxes to create arcade games put together a whole little event. He inspired some of the kids in our neighborhood to create their own arcade and they invited the neighborhood. We all went and had a great time! The games were clever and the kids earned tickets and won prizes.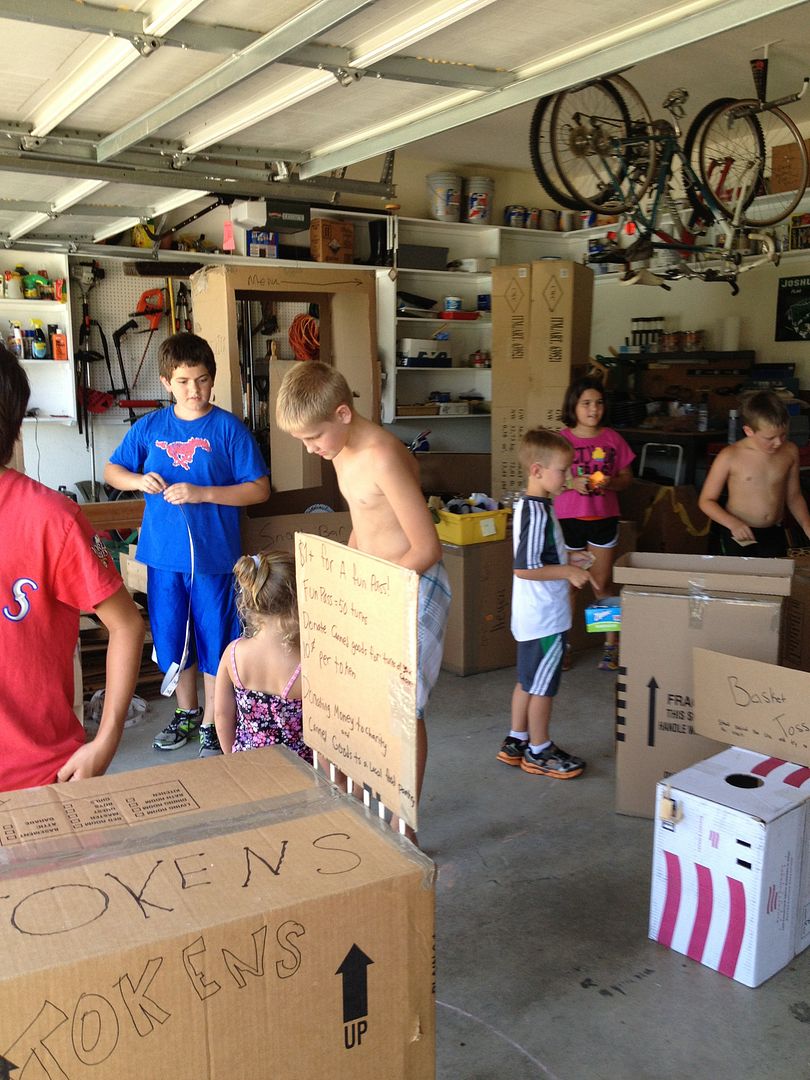 Also I finally got a picture of this monster truck driven by a family in our town. It is huge. It is their everyday vehicle. Do you see how small the minivan looks next to it?
Lastly, Julianne returned from camp today. She had a great time. I think the fact that she could NOT call me no matter what gave her the freedom to then have a great time!