The section stage of the wall / frame filling project was a little more difficult. I decided I wanted to hang on the walls a family picture for each year we have been married. So first, it was finding the photos, and then figuring out the plan, then buying the frames, then getting them printed, then filling the frames, then breaking the glass in one and getting the glass replaced, and then finally getting them all on the walls.
In the main hallway there are currently 7 large printed family photos (the past 7 years). Next year I will add one more bringing it to 8.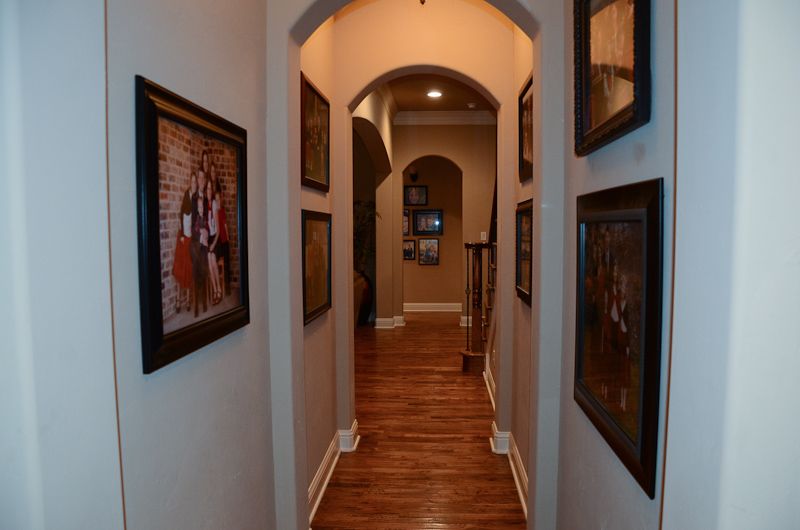 In the other hallway are the first 10 years of family photos in a collage of 8x10's. My plan is to keep the most recent 8 years as big prints and then as a year "graduates" out of the large prints to then move an 8x10 version of it to this wall. I want to embellish the collage a little, but I'll get to that later. I'm just glad to have gotten it all done!