After three days of rain, the sun finally broke through the clouds here in Southlake for a couple of hours which is a fitting analogy for our Catherine. She is the sunshine and laughter in our home. We celebrated her day by picking her up from school and taking her (and Julianne) to their annual eye exam (they go for their annual physicals on Julianne's birthday.) She and Julianne both got new contacts and new glasses. (It was one expensive day!) Then we went for hamburgers and fries and Kinkaid's and then home for cake. I got creative with the cake and it was sure yummy!
Here we are at dinner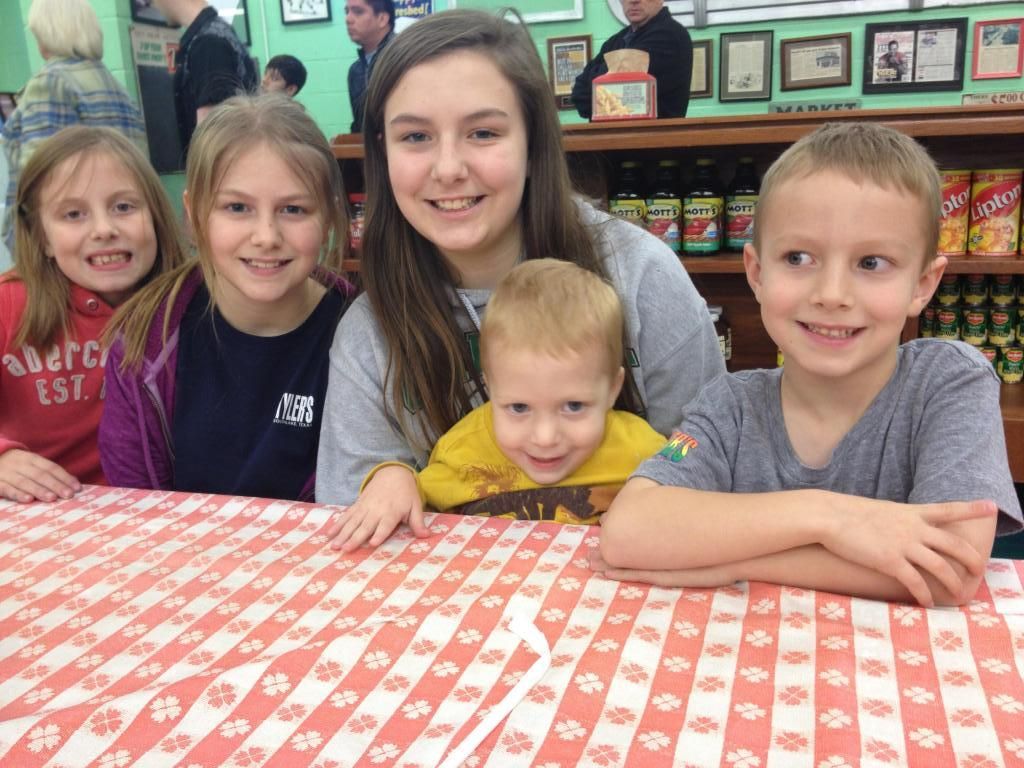 And then here we are at home enjoying cake!