During the initial 2 week frantic unpack, I actually managed to hang every picture frame on the walls where I wanted them to be. It's just that some of them were no longer oriented the right way and some of them were new frames to fill in new spaces with the generic image still in them. My goal over the Christmas break was to get them all filled in. So here are the results from stage 1.
First we moved the children's framed 16X20's from their first location downstairs to upstairs in the hallway.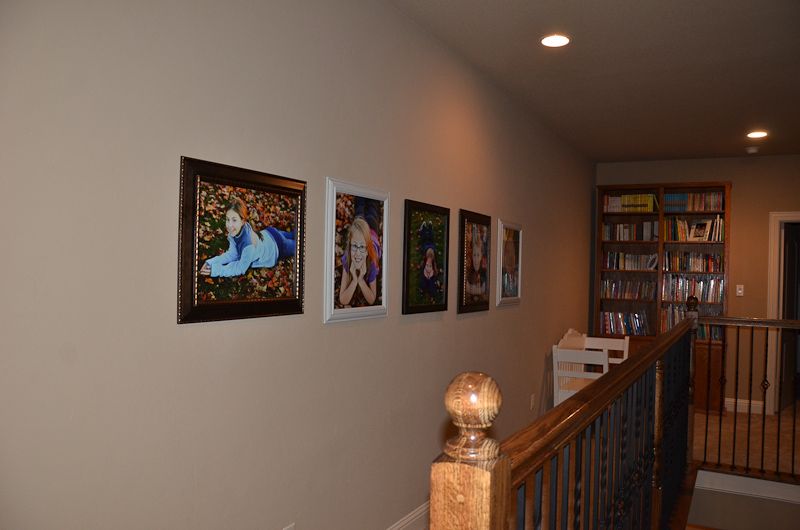 Then I filled in this wall mural with 2 new photos.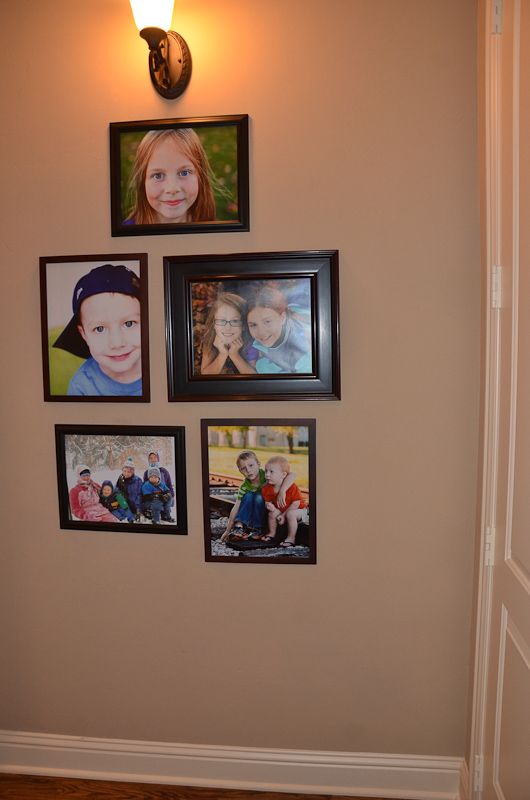 And lastly I swapped updated photos into these 3 frames.