Saturday was all about Family! We had a family reunion to pre-celebrate Baba's upcoming 90th birthday. It was fun to see everyone.
We all had gathered 10 years ago for her 80th birthday and it is amazing to see how much things have changed.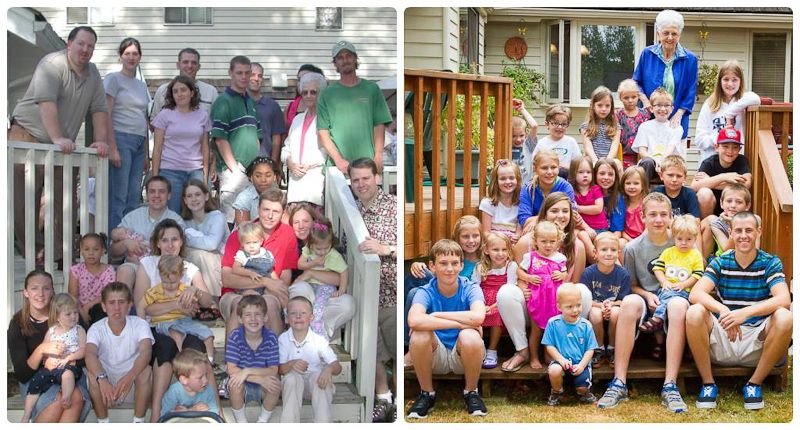 This picture shows the 2 events side by side. On the left, it is Baba with most of her grandkids and great grandkids. On the right, only the great grandkids fit on the steps. I might have the count wrong . . . but I believe it is 4 sons, 17 great grandkids, and 32 great grandkids (with 2 on the way). Here is just the today version.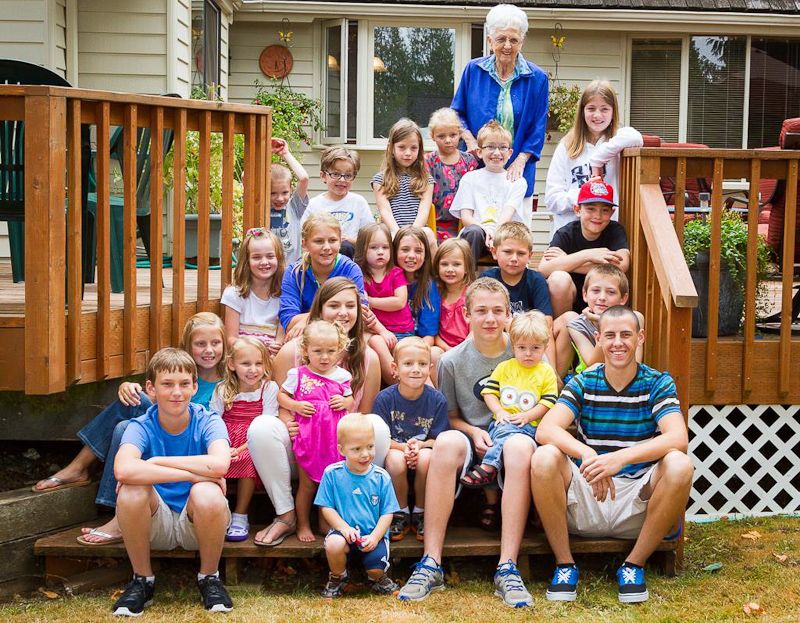 Here is my family with Baba and her sister, Mildred.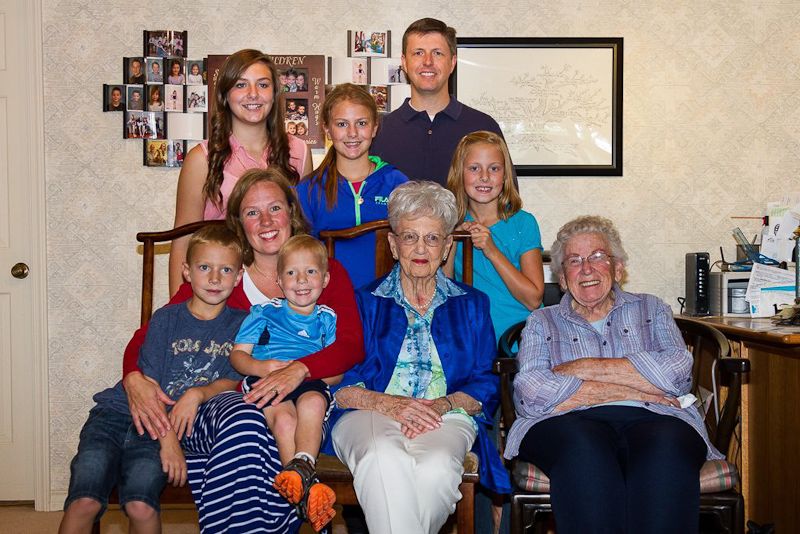 Here is my dad and my siblings with Baba.
After the brunch, nearly everyone headed to my uncle Mark's place in Hansville for his wedding reception. The day was beautiful and we enjoyed walking along the beach and visiting with family. We took the ferry back and ended the evening with a lovely crab dinner.