We had an early flight and so stayed up late last night trying to get everything ready knowing it would be a busy, busy day.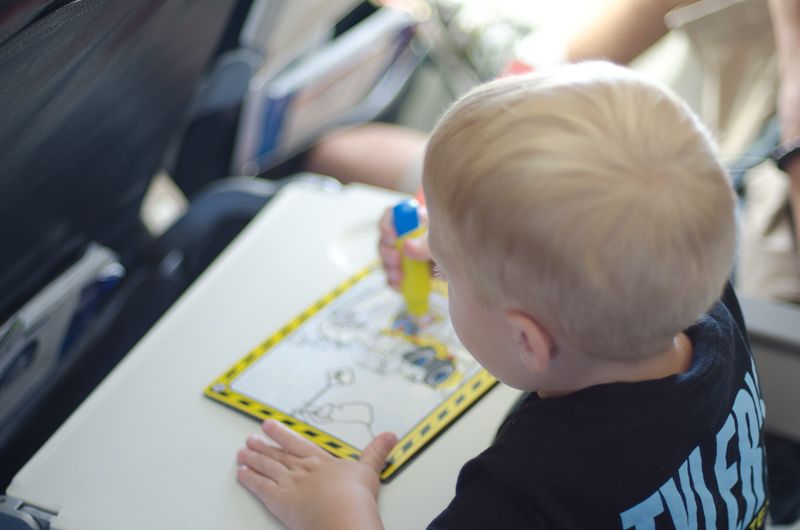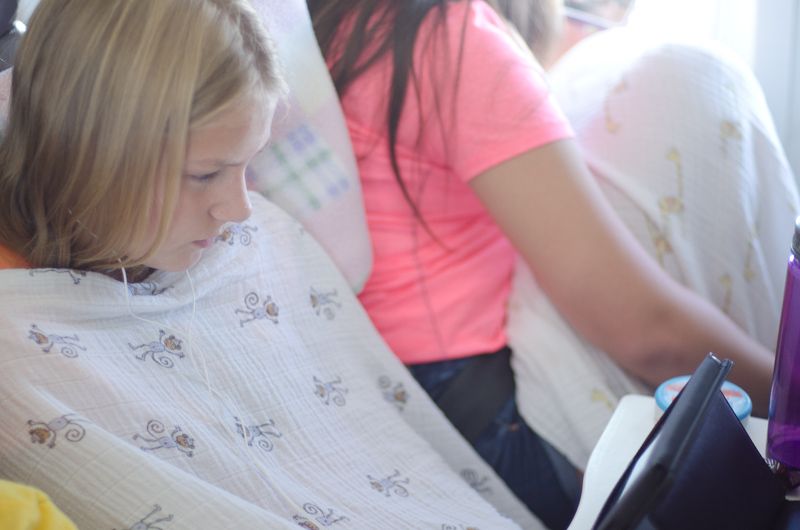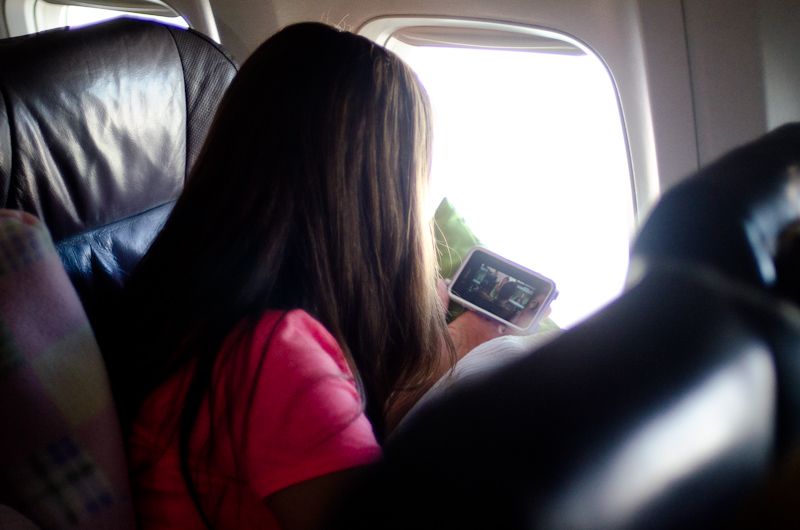 The flight was uneventful and the kids were happily entertained by all of their treasures! Trent and I just crossed our fingers that all the luggage would make it. . . and it did!!!
We picked up our rental car and then knowing we couldn't check into our hotel headed out for a full day! First stop was the Ballard (Chittendon) Locks and a yummy lunch of fish and chips! We even watched a dreamliner fly over head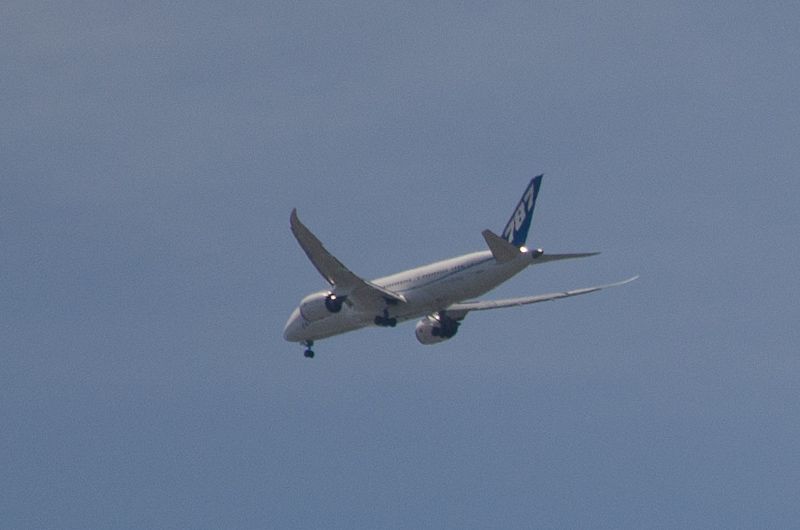 We loved watching the boats come through both the big and the little locks!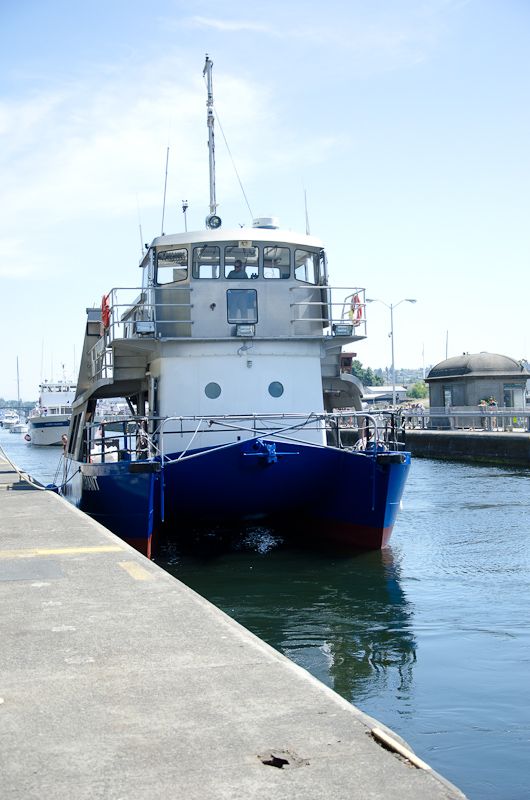 I just loved how this boat looked "happy"!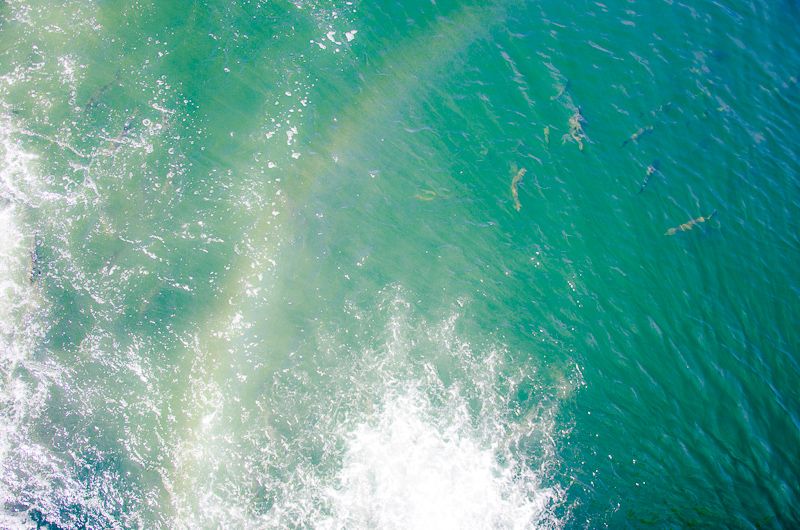 Then we crossed over to the fish ladder. Above you can see the salmon waiting to head into the ladder and swim out of the salt water into the fresh water up the ladder and into Lake Union.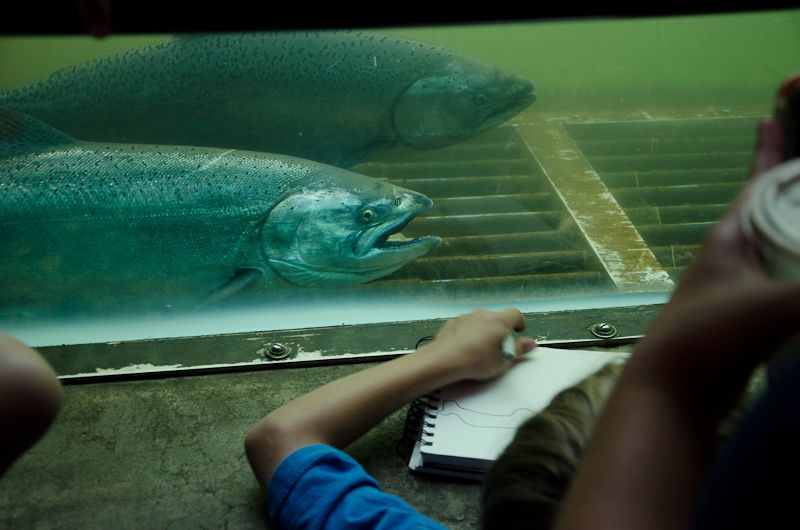 You could see the chinook salmon upclose on step 18. We saw a handful of sockeye salmon too. They are smaller.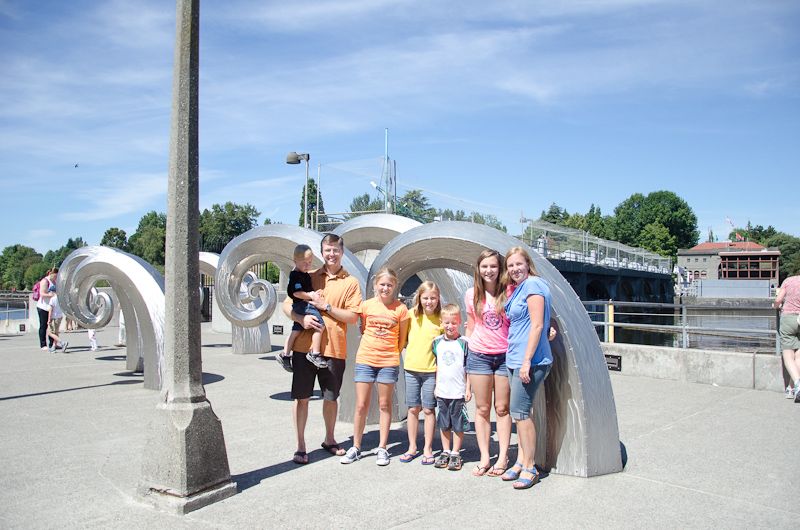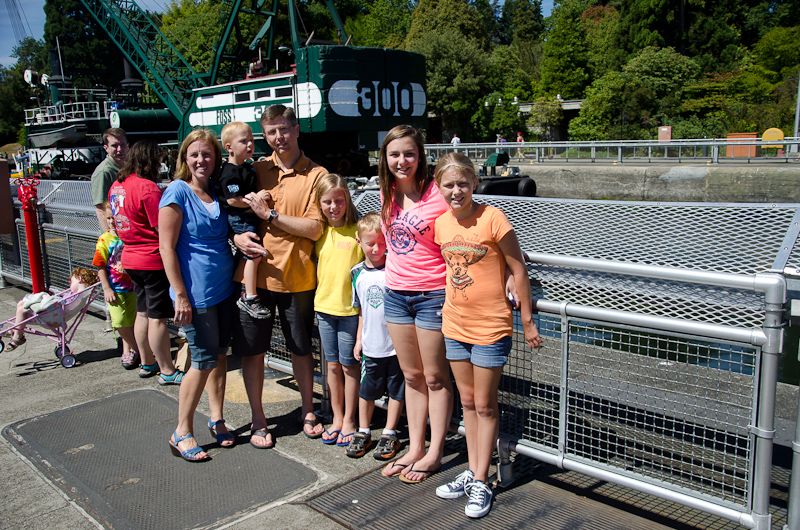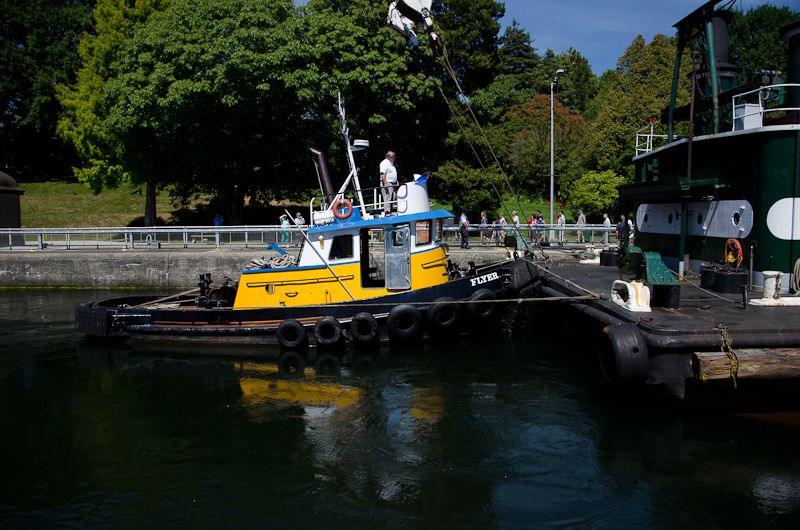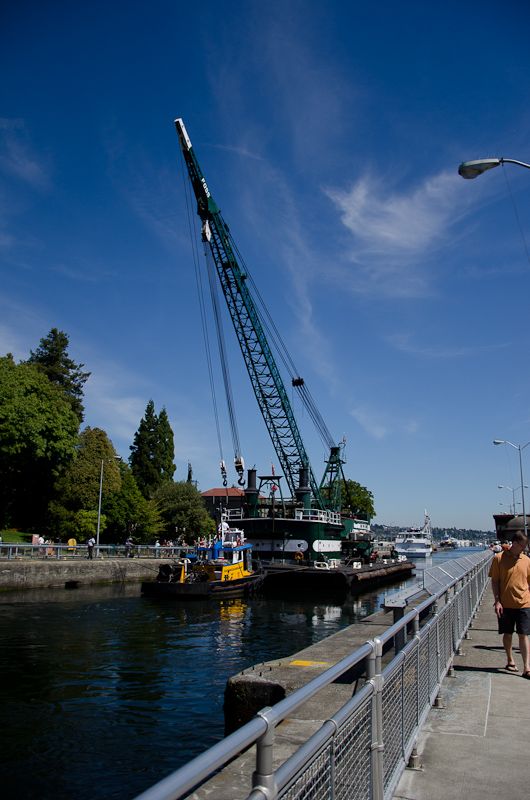 After watching the big barge go through, we drove over to the waterfront and went to the Seattle Aquarium.


I loved showing the kids the tidal pools and touching the sea anemones.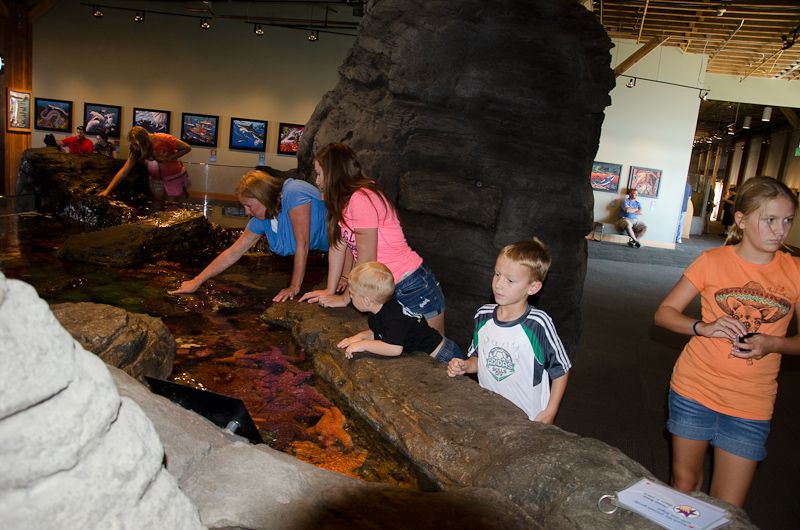 They had a HUGE octopus.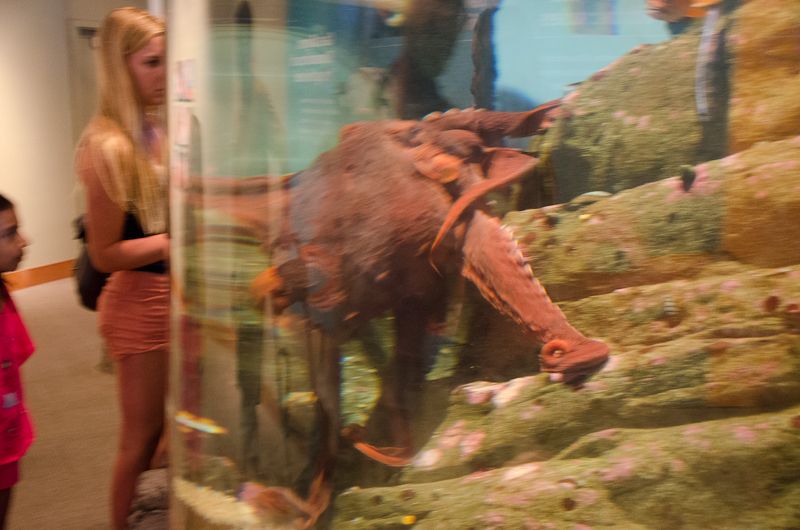 And lots of pretty fish. (All of which Owen called, NEMO!!!"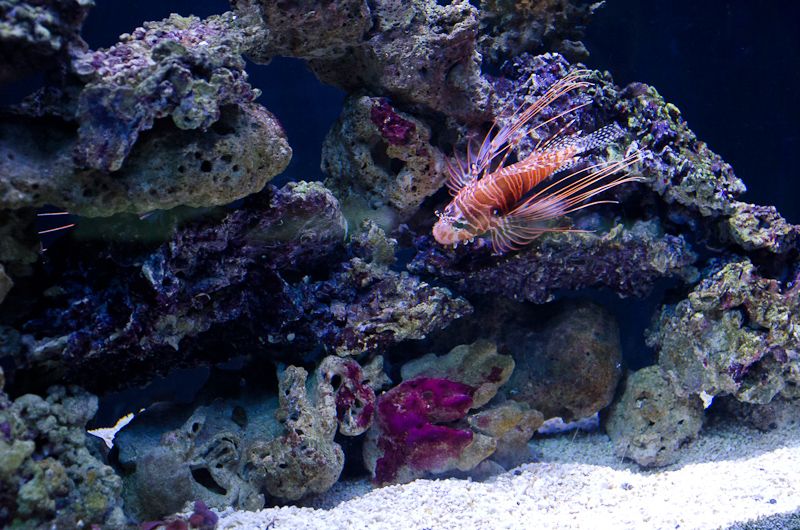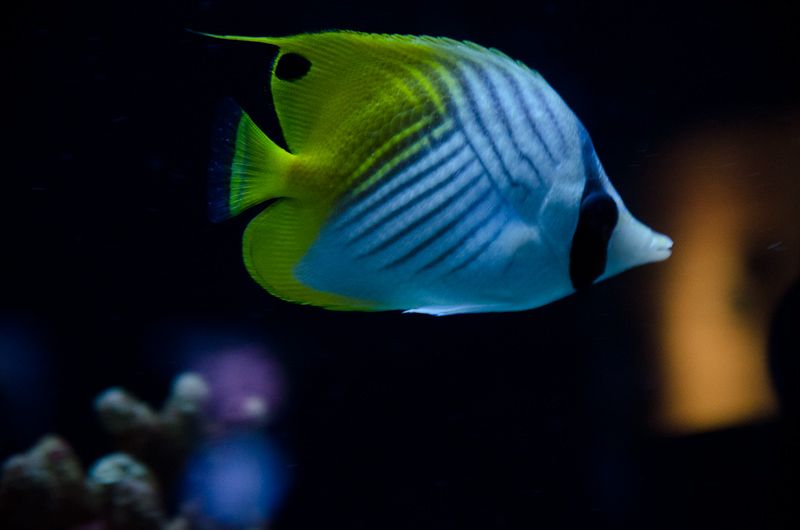 We were so excited to show Owen a clown fish so that he could really say, "NEMO"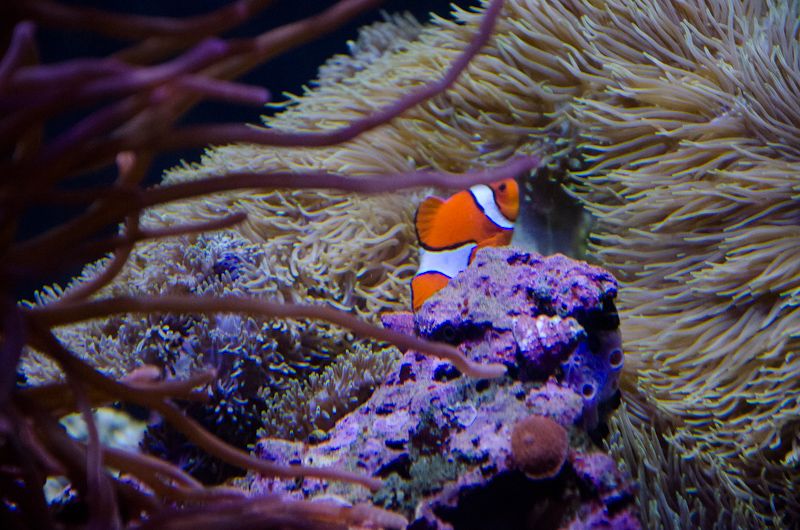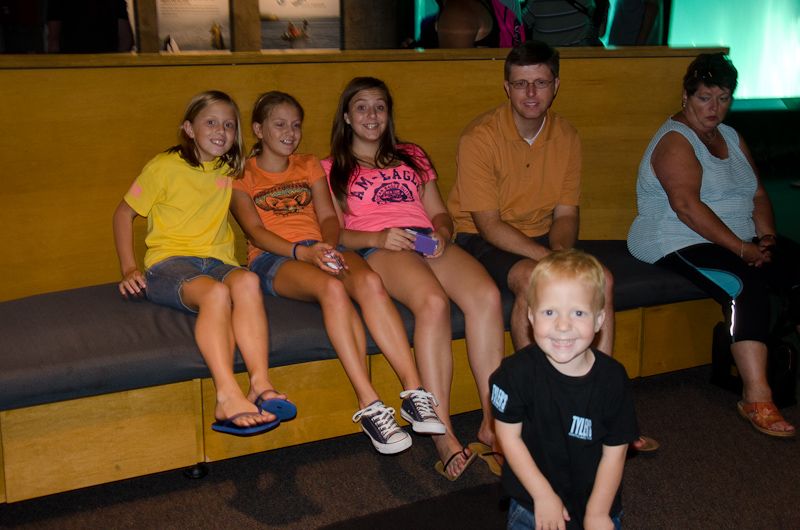 Then we walked one pier over (while eating yummy icecream) and watched the boats passing while waiting to board our harbor cruise.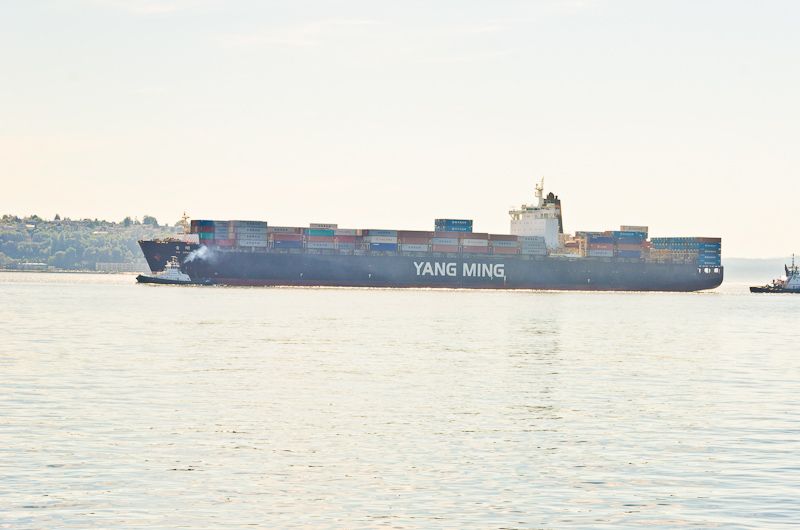 The boat ride was about an hour and was such a fun and informative ride all about Seattle and the waterfront.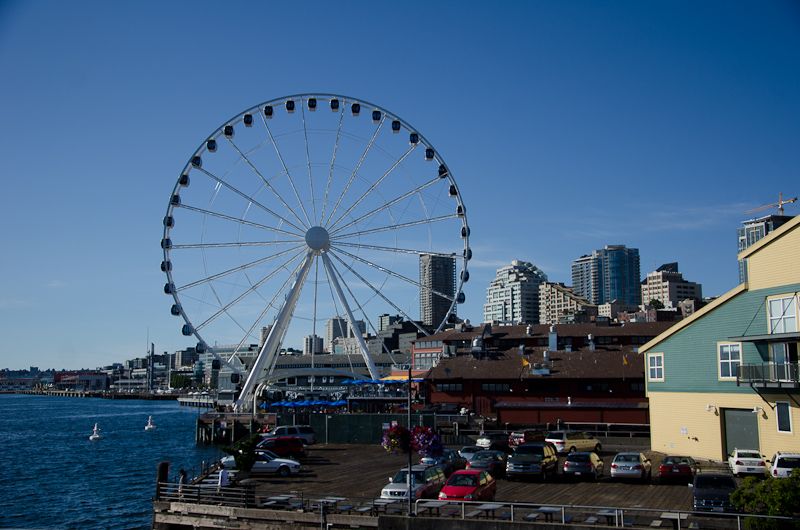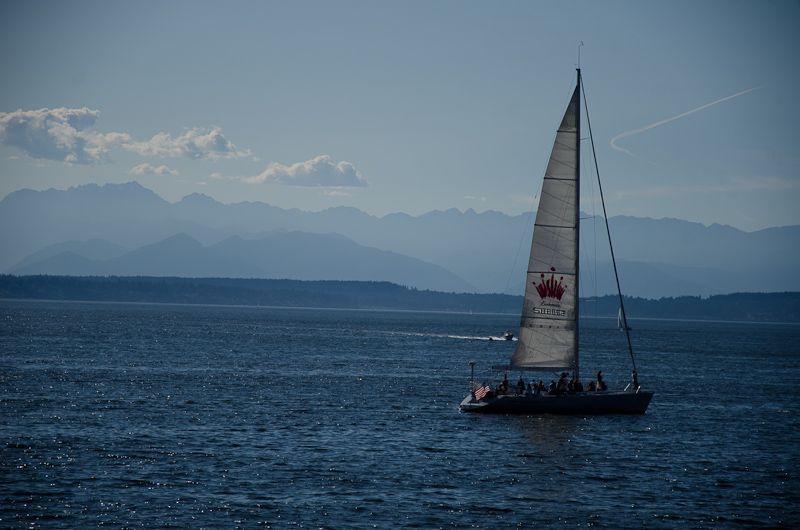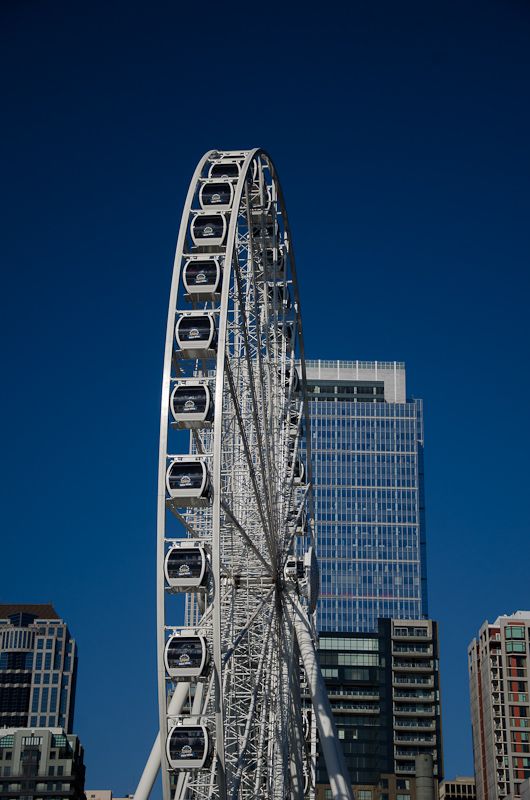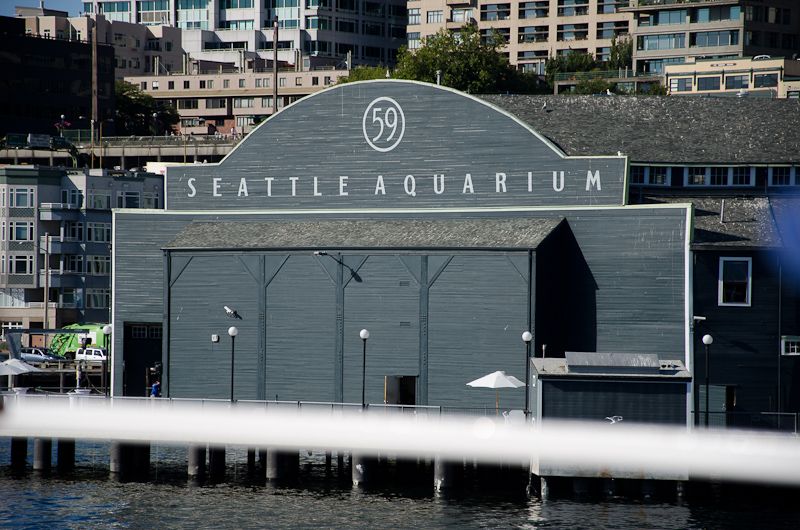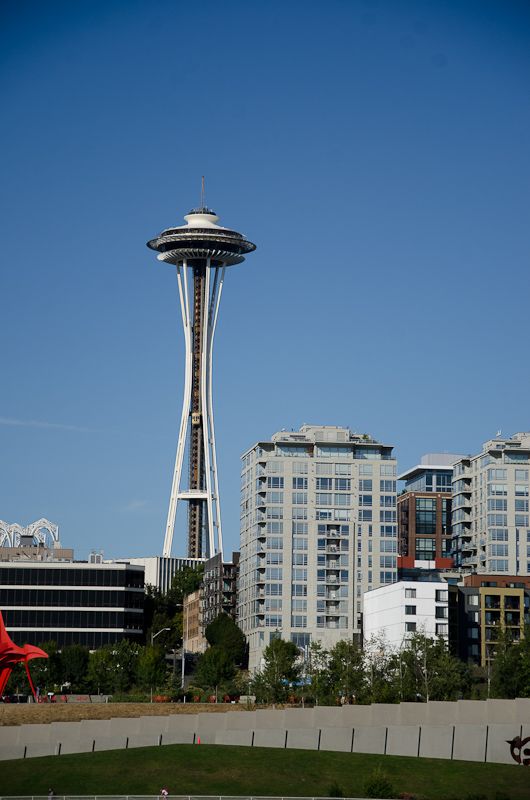 Then we headed to see our previous next door neighbors who were also vacationing in Seattle!