Saturday's are always busy and today was not exception. We still had the 3 extra girls here in the morning (friend's who spent the night). We had a nice breakfast of German pancakes. Then it was off to Adam's t-ball practice. It was quite cold and very windy. I managed to snag one photo of him.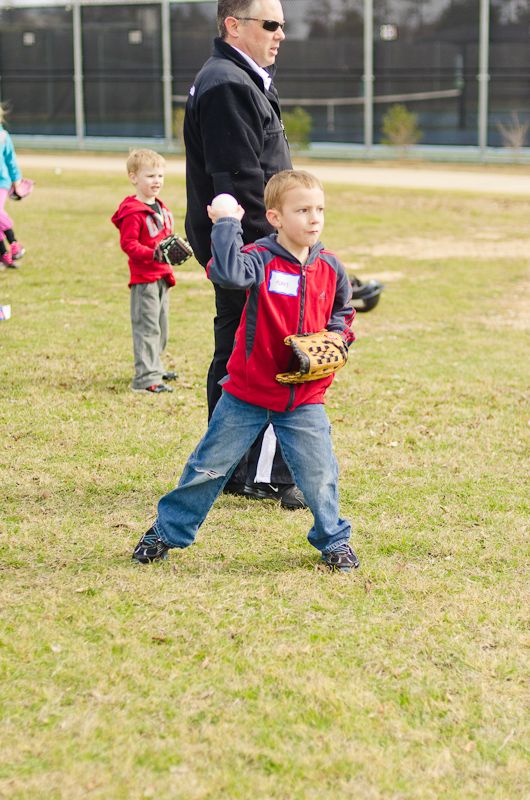 Then on our way home sitting right on the fence by our house was this giant red-tailed hawk. He didn't fly away even as the van got closer and closer so I could take this picture.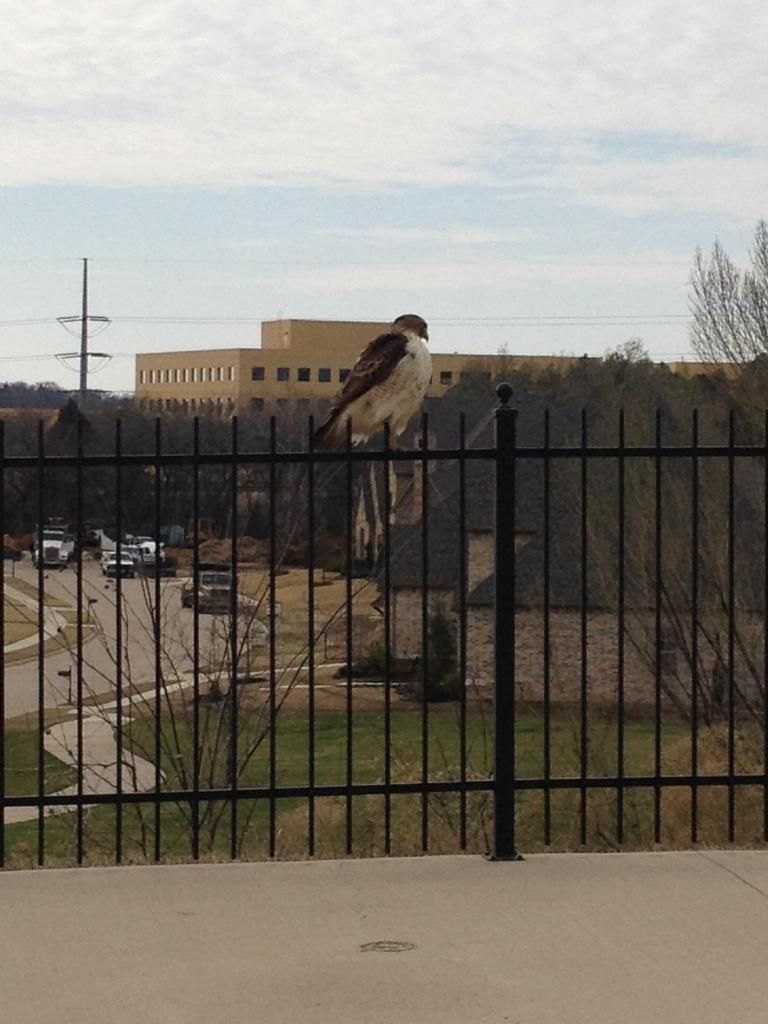 That evening the Catherine, Madelyn, Adam, and I sang a song with some of our primary in the Southlake town variety show.