Two exciting things happened today. First, we got the drawings for our next phase of landscaping and got it scheduled for tomorrow!!!! Here is the drawing. (I just love these kind of drawings!)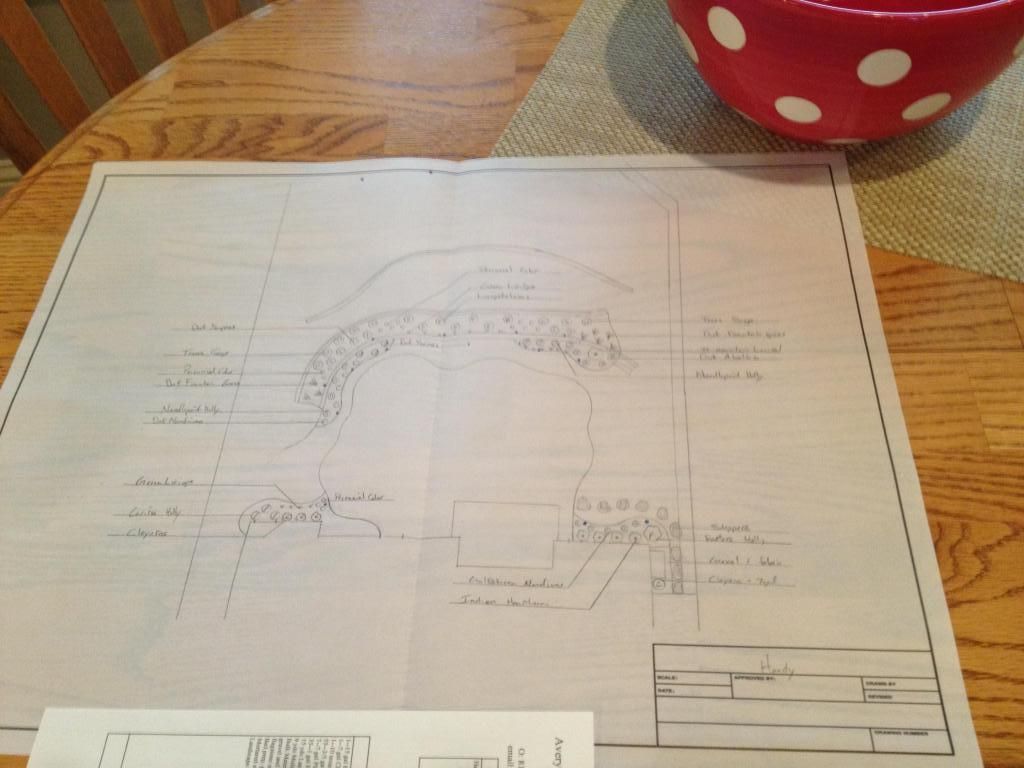 Then it was fun to get ready for Valentine's for the kids. We really don't do much. I got each of the kid's 1 small thing. The three girl's got a swim suit coverup and Owen got a car's coloring book. At about 10 I realized that while I had planned to get a LEGO thing for Adam I had forgotten. So I called Trent (who was on his way home from work at 10 pm -- it's busy season now) and he stopped by Walmart for the LEGO's. When he came home he had also grabbed 2 dozen roses. I think I might forget a kid's gift every year and send him to the store!!!
I have a cheap set of glass dishes that have proved to be my favorite. I love to slide 12 x 12 scrapbook paper under them as a placemat. It feels so festive and is really nothing that special! The kids still got up and had cereal for breakfast, but the place setting looked nice!