Having lived here 4 years we had yet to make the mormon pilgrimage to Palmyra, NY. We have passed up many opportunities to go (when family would visit for example) because it was winter and cold, or because we would like to time it to go see the Hill Cumorah Pageant. But then we realized that there was one more weekend of shows, so we took a super last minute trip.
The drive to Palmyra is about 6 hours from our home. We left at about 9:30 a.m. And almost immediately began questioning our trip. It was raining and not just a little bit. Absolutely pouring down rain for the first 5 hours of driving. I would look at Trent and he would look at me and we would wonder how fun an outdoor theater show would be in the pouring rain.
But . . . just as we arrived at the first of the history sites the weather started to lift and we ended up having a spectacular late afternoon and evening.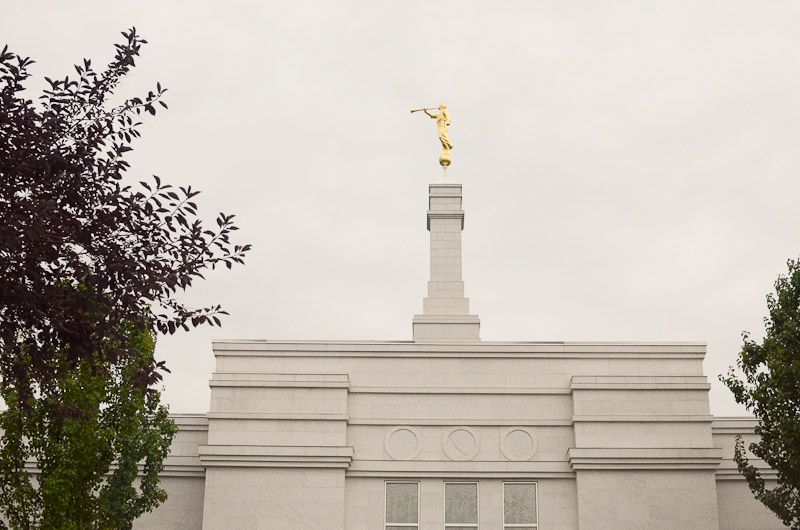 The Palmyra Temple
The Sacred Grove
Inside the Sacred Grove -- I will say that this was not really at all how I pictured it. I imagined we would walk a path to a clearing where they best thought that Joseph Smith's first vision took place. It is more like a nature preserve with over 2 miles of trails and benches scattered all along the way.
My "artsy" photo of the sacred grove.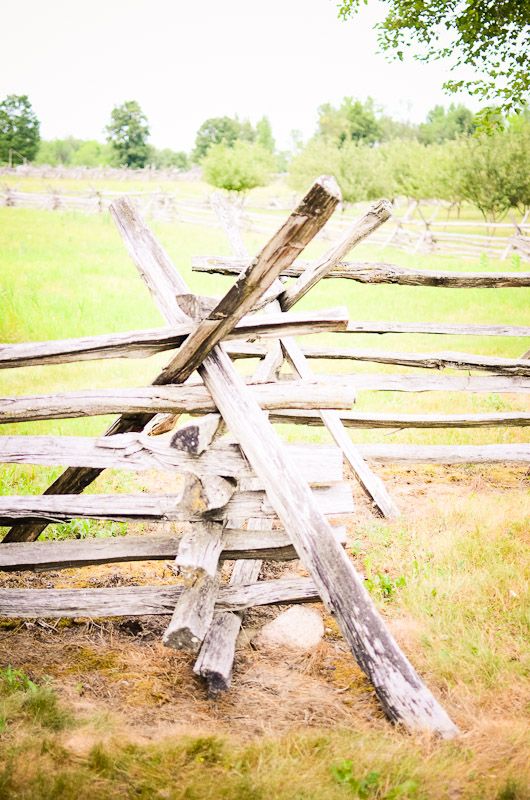 I loved the wood fences all along the Smith Farm.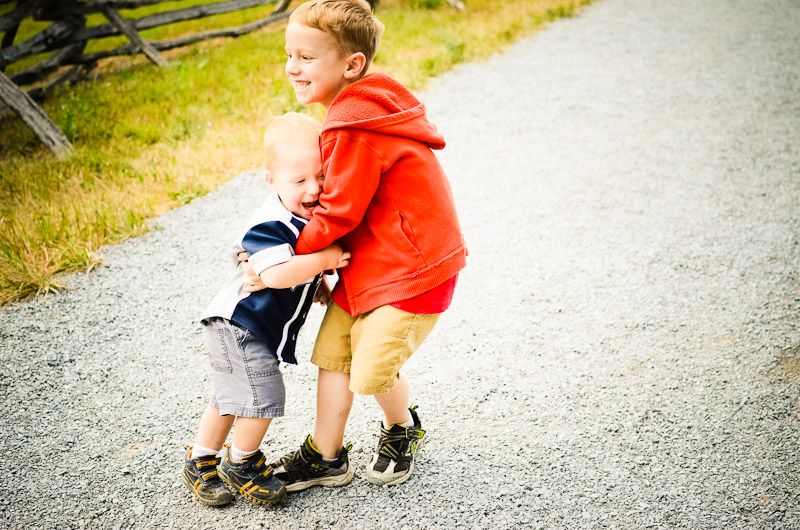 My cute boys.
Having arrived at the pageant, we stopped to take a photo with some of the actors -- who turned out to be the brother and sister-in-law of some good friends in New Canaan!
The kids with the staging in the background.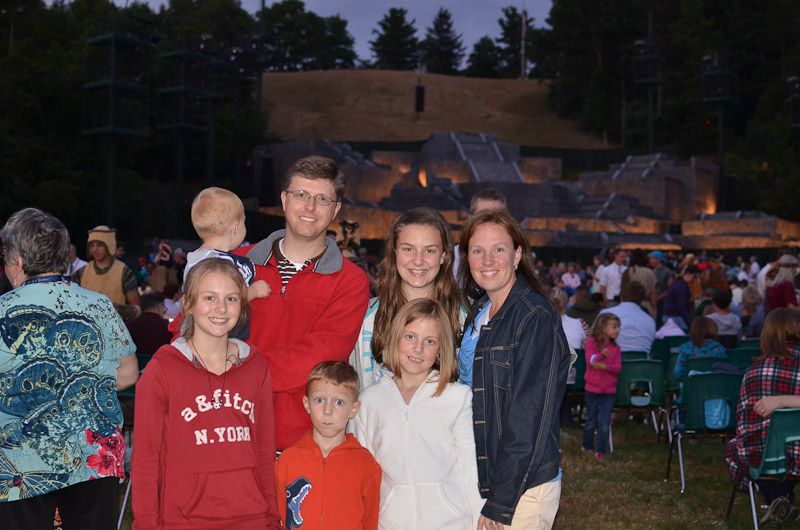 All of us!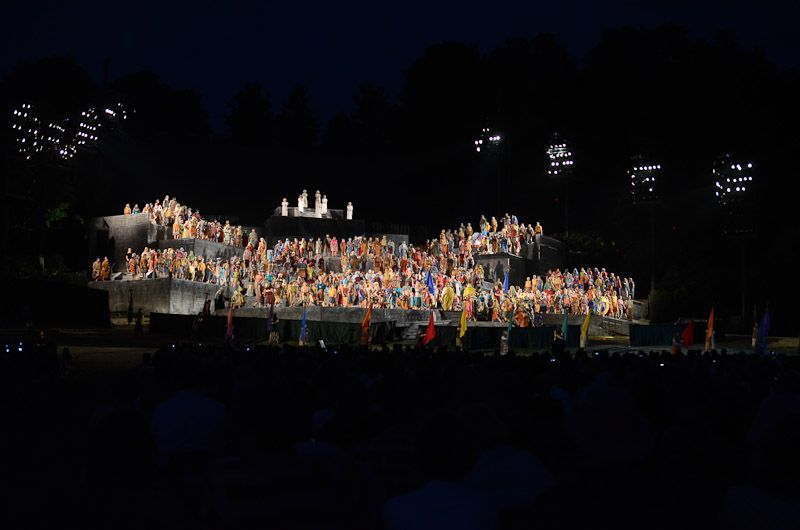 One photo of the production. It is quite the spectacle. Complete with pyrotechnics, water stunts and an uncanny ability to recreate the paintings from the book of mormon that everyone is so familiar with.