Having driven 6 hours on Friday and being so close to Niagara Falls, we got up Saturday morning and drove the remaining 3 hours to the Falls. Our kids really had no idea what to expect. We got out of the van and from the parking garage you could see the mist kicking up so they were excited. We walked along the river towards the falls. You can hear the roar but can't really see what is coming.
Right before coming to the falls.
the first glimpse -- the kids were pretty awestruck by them!
See that boat? Yep, we're going on it!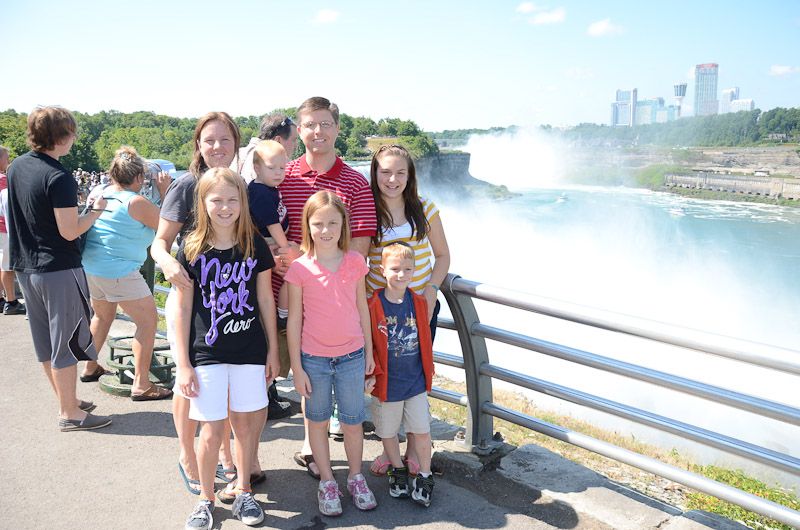 Our whole family in front of the American Falls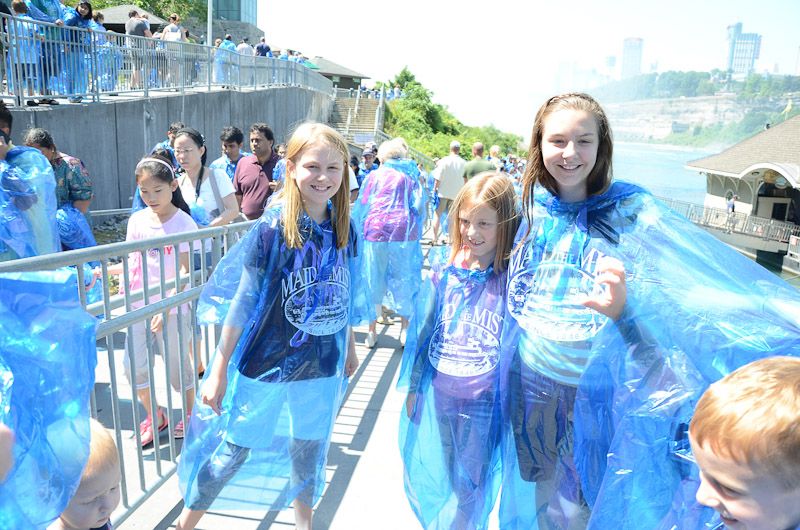 Getting our "mist" gear on!
They even had little mini ponchos for Owen!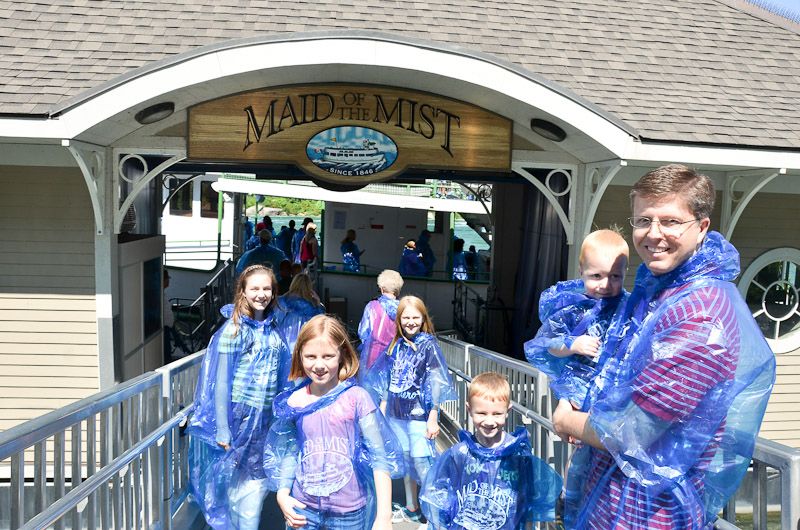 About to board the "Maid of the Mist"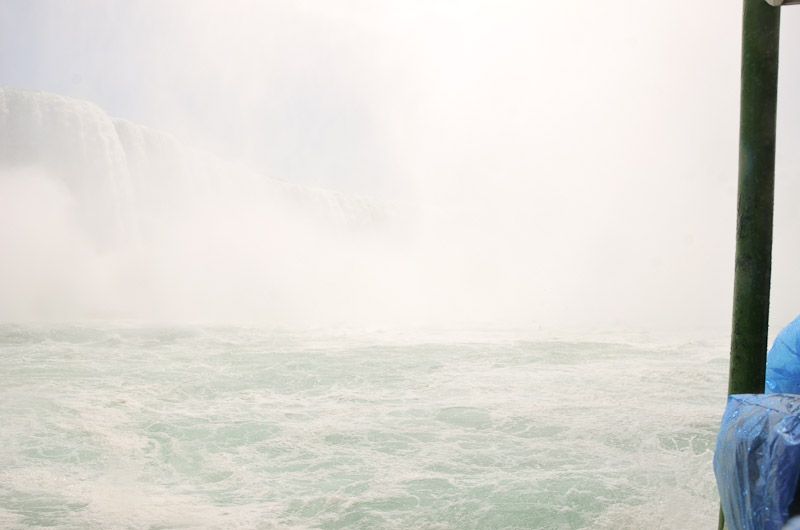 The mist was more like a crazy sideways downpour -- But it was an amazing view.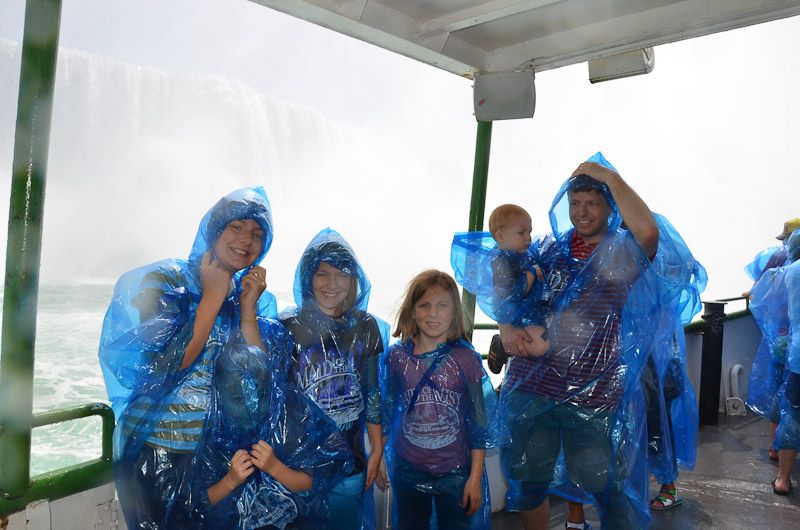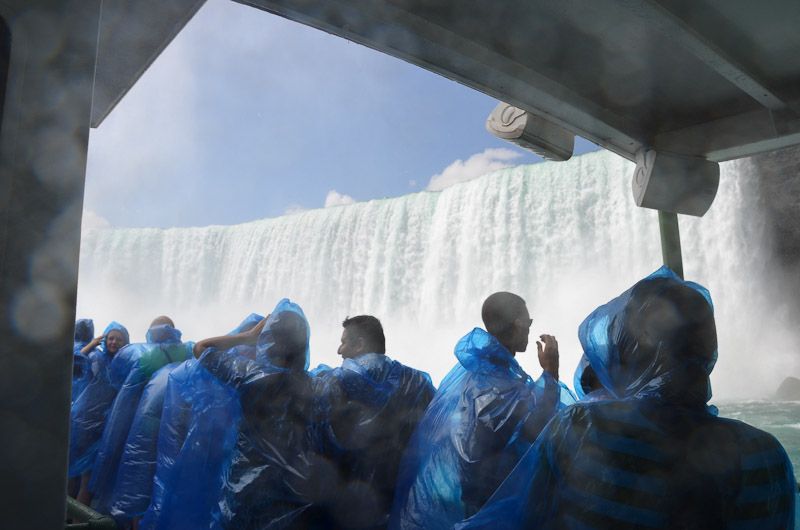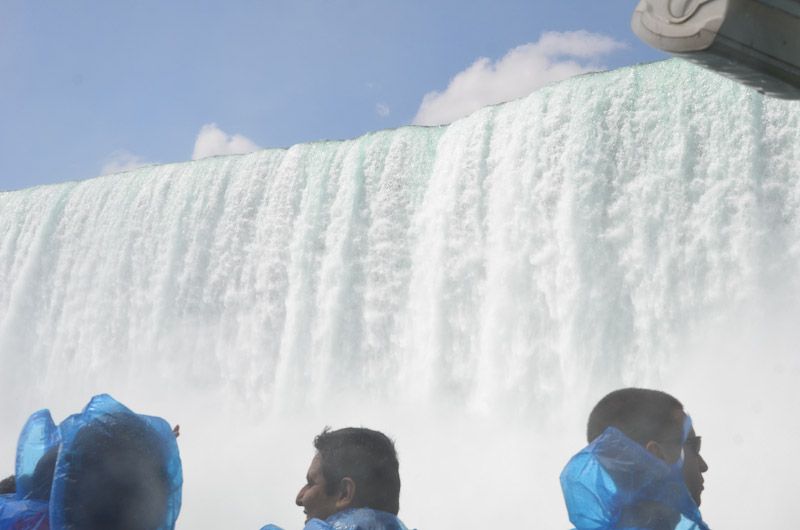 This is right in the middle of Horseshoe Falls on the Canada Side.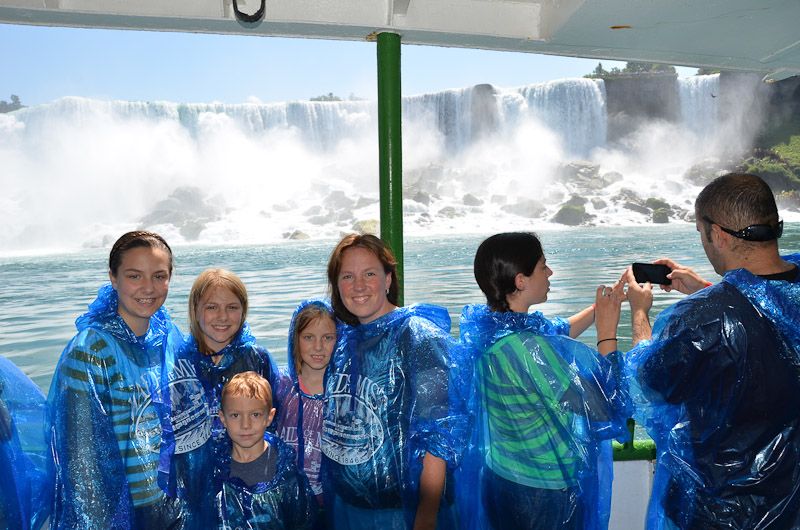 Back at the American Falls
Watching all the hikers go toward the mist. This was a truly awesome experience for all of us. Well worth the morning 3 hour drive and the afternoon 9 hour drive home!