Last night I drove up to see Julianne at Girl's camp. When I got there she was eating dinner. They had taco soup -- one of her favorites. The first night they had chicken pot pie -- one of her least favorites -- so I guess it all balances out.
Here we are together!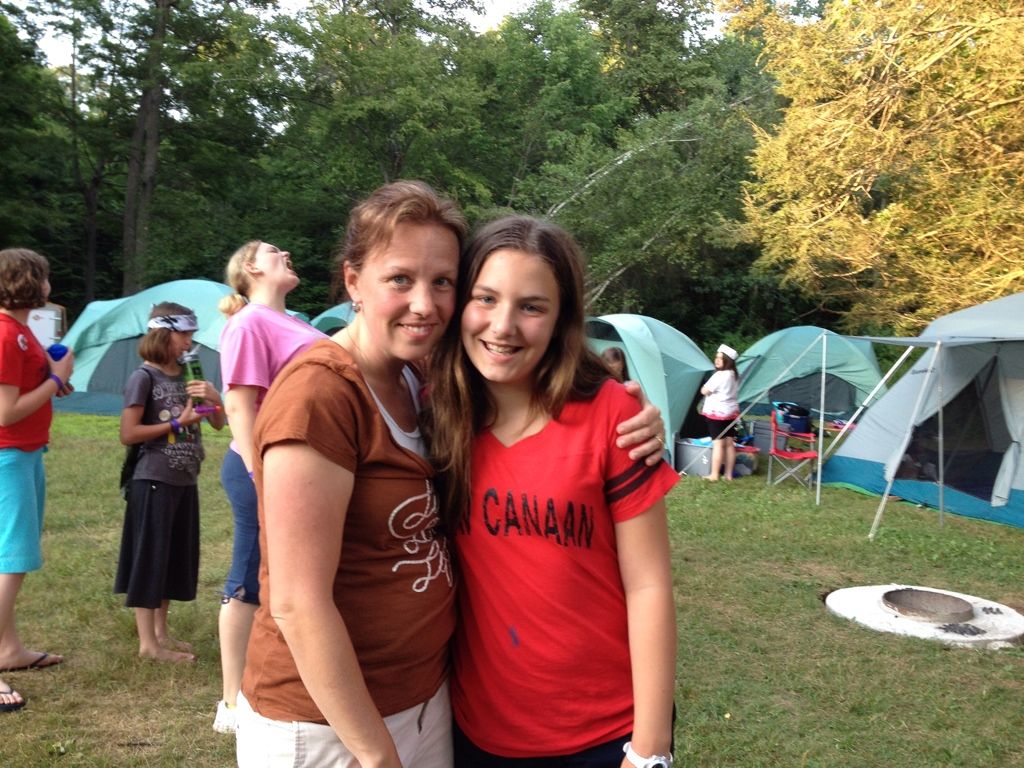 Here is her whole group of first years singing a silly song.