We took the kids down to Provo for the day. It was fun to walk around BYU's campus, reminisce, and see all our old stomping grounds. It seems to change more and more every year.
We ate at the creamery on 9th.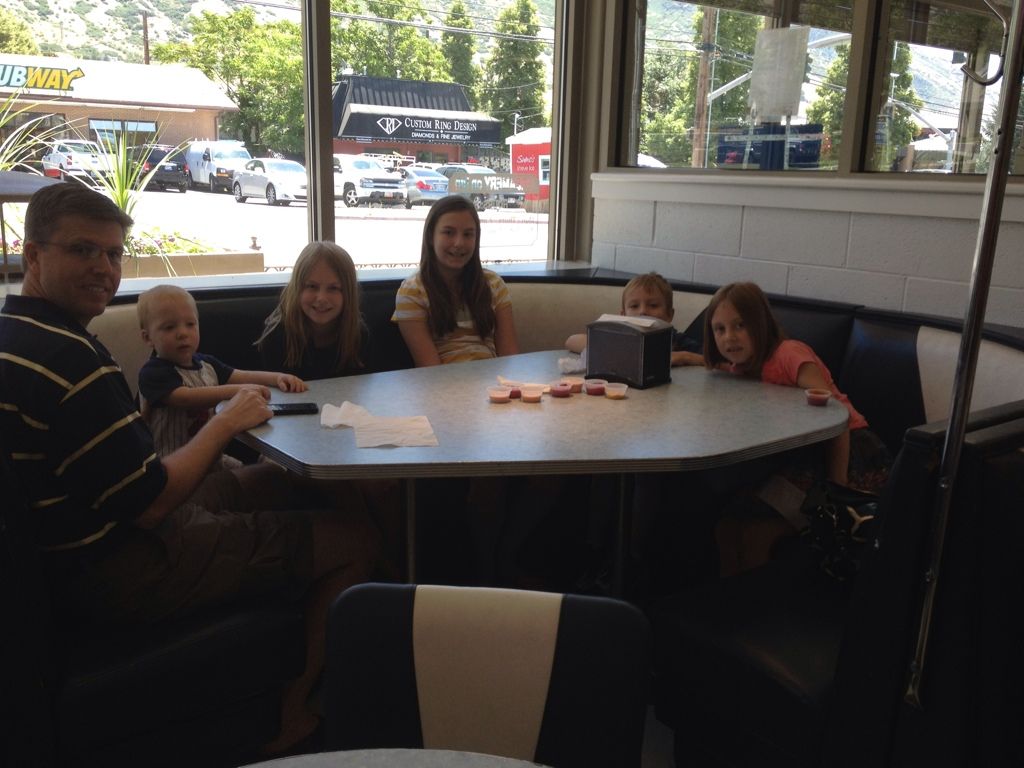 and then later that evening met up with one of Trent's old roommates, Ryan Moore and his wife Heather. They had also been neighbors of ours and in our married ward!