The alarm went off at 6am. Carrie and I got ready. Jana (a good friend) picked us up at 6:45.
We loaded our bikes and headed 45 minutes away to do the Pawling triathlon.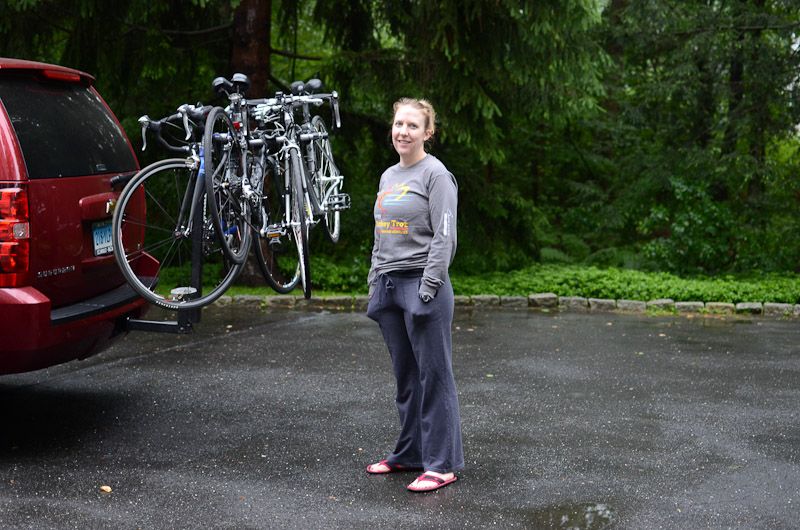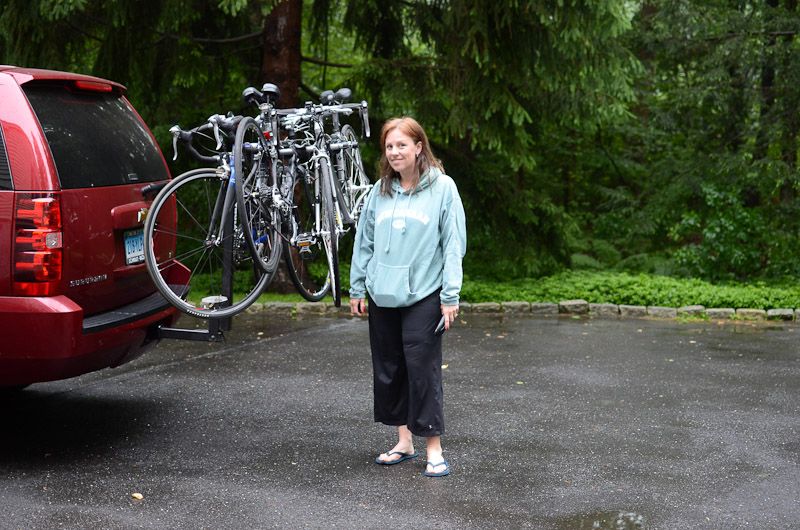 We had fun. It poured rain the whole race. At least we were too hot to be cold.
Here is the lake where we swam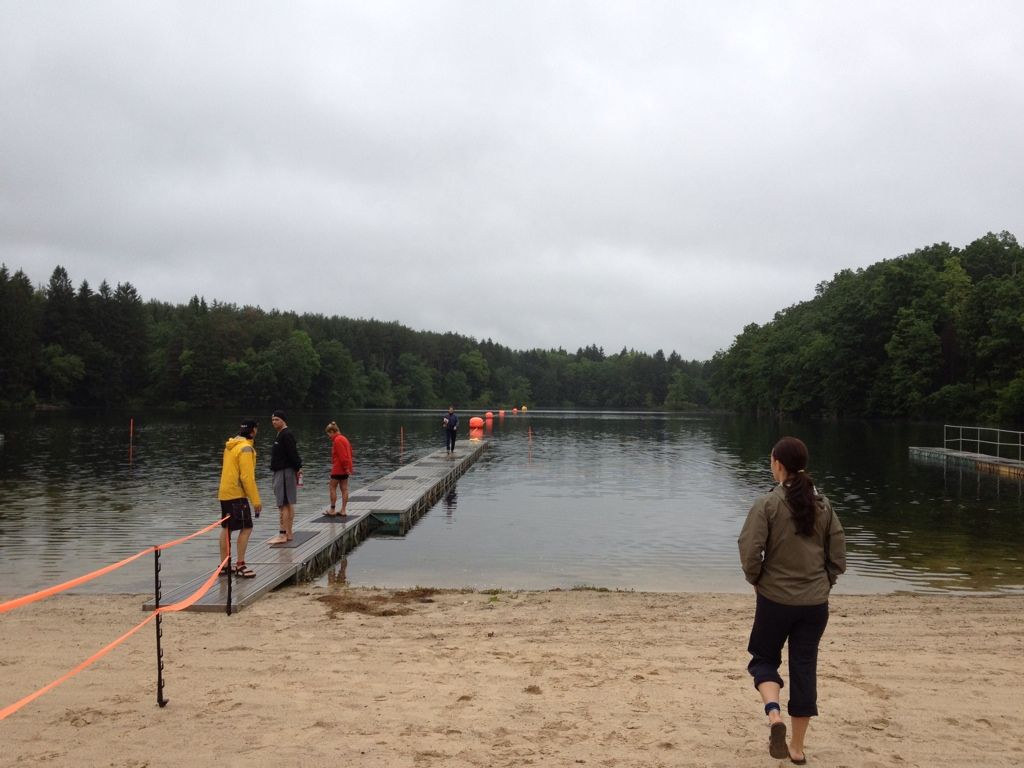 Me and Carrie before the race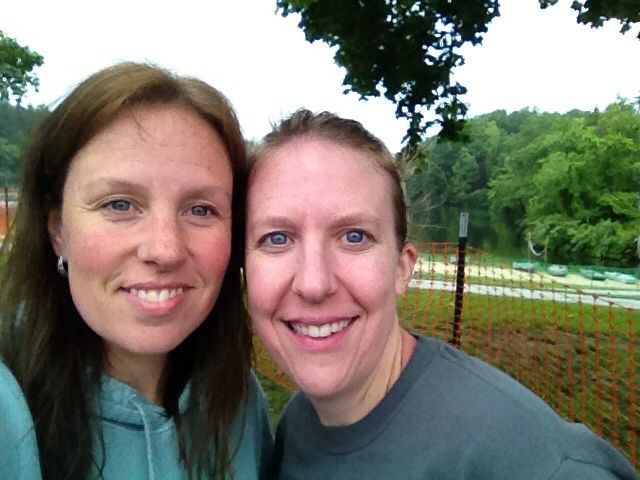 Carrie getting ready.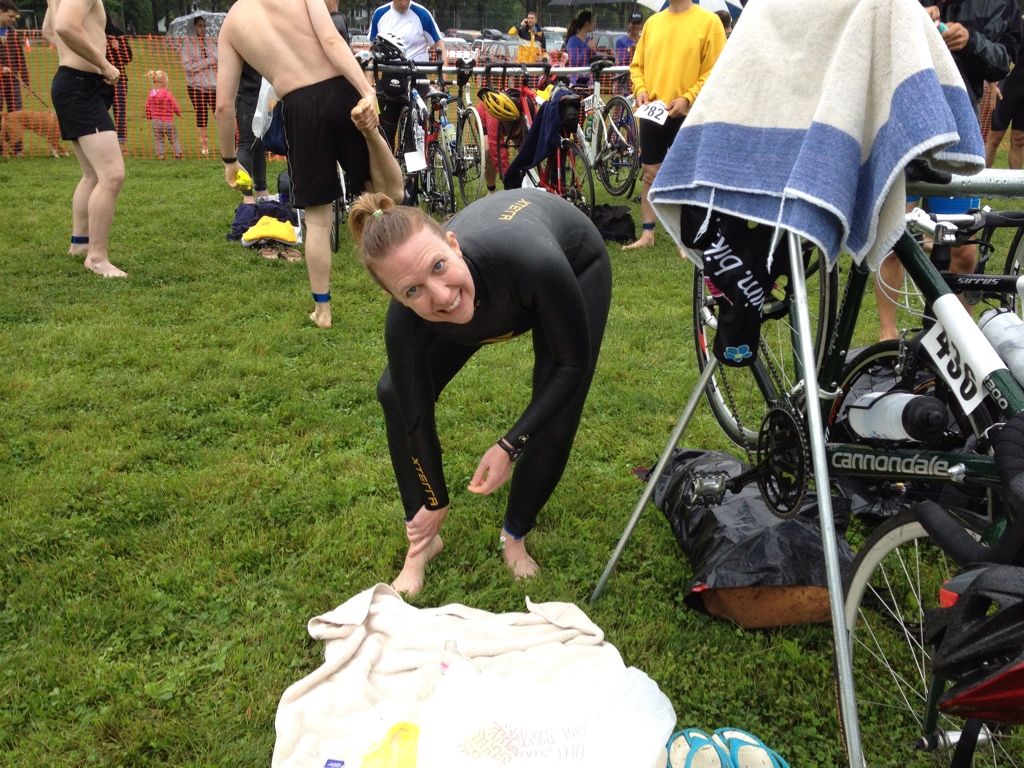 And then me all ready for the swim to start.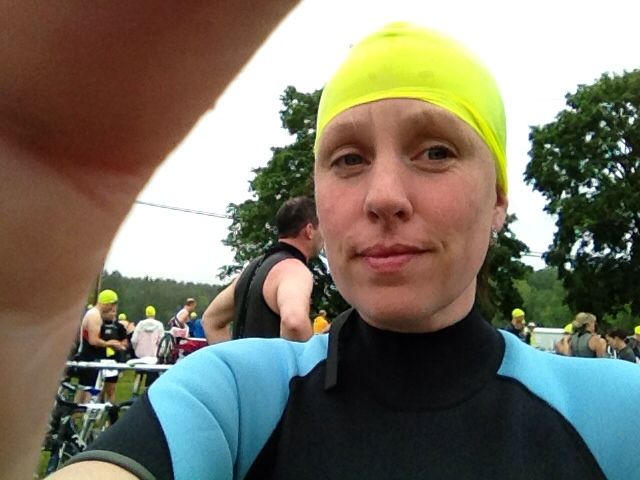 We finished, raced home, I grabbed the kids and headed up to 4 soccer games (with minutes to spare and still wearing my tri clothes that are soaking wet). When they finished, we raced back home. I got a quick shower and then Carrie and I headed to the city for dinner and Evita. (Trent took the kids to the shake shack in Westport).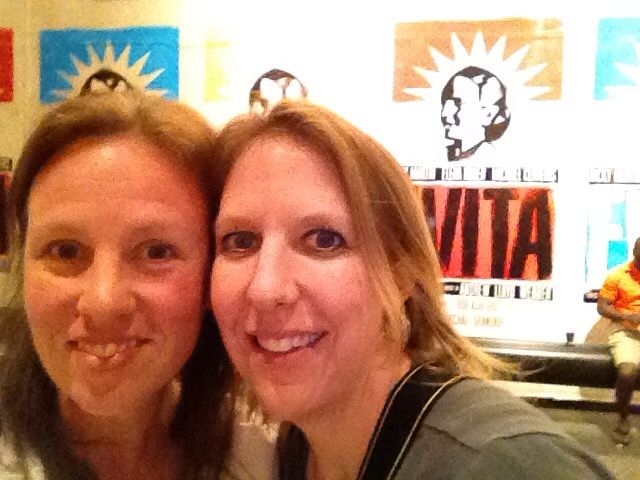 Evita was SOOOOOO good. We had a great time! (exhausting day, but great day!)