Madelyn was sick (throwing up) all day Saturday.
Catherine started in at 6:00 am today.
Julianne joined the fun at 8:15 am.
(Adam had it earlier this week)
I took Adam to church- everyone else stayed home.
I wore a new dress I LOVE.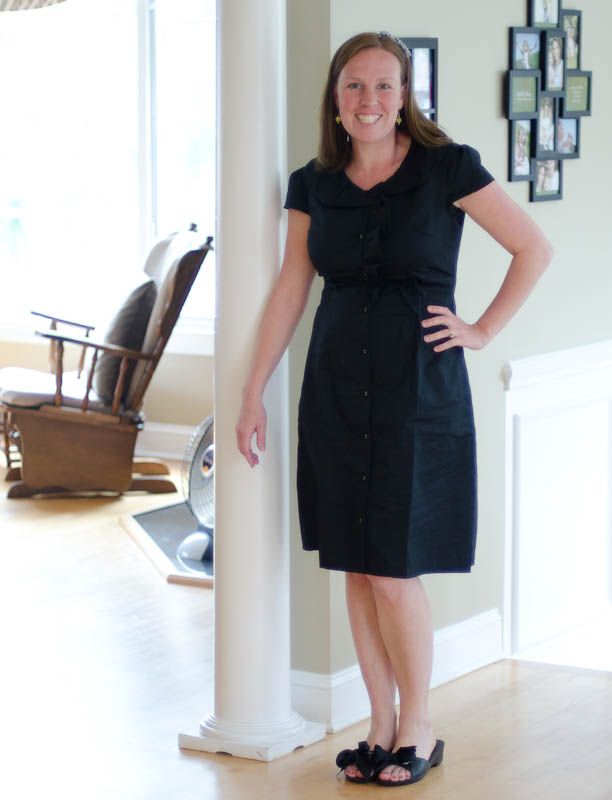 I came home and Julianne was the only one still feeling really yucky.
It was a long day. But Owen was sure cute after his bath. He wants to grab and eat his toes.