Weather truly is UNPREDICTABLE. Last night we watched the 11:00 news. The weather was all about the "big" storm that is coming Wednesday afternoon and Thursday. There was absolutely NO talk about snow the very next morning. So I was really surprised to get the automated phone call from the schools announcing a 90 min school delay. I sat up in bed and looked out the window and it was snowing very heavily. We had already gotten 3 inches of it. It proceeded to snow until about noon. Julianne rode to school with a neighbor and so was spared walking in the snowstorm to the end of the driveway, but Catherine and Madelyn were not so lucky. Here they are all bundled.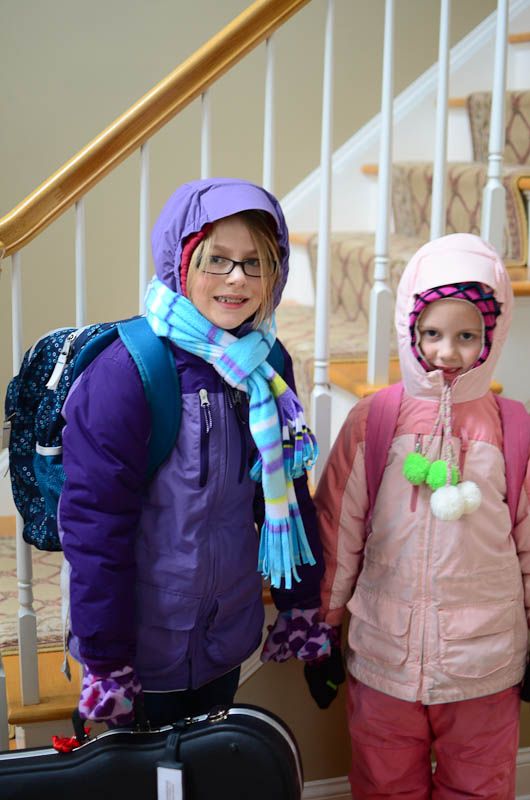 This is point where Catherine asked, "Can't you come out with us????" To which I replied that I would be watching from the window because I couldn't leave Adam and Owen all alone and I couldn't possibly bundle them both up either.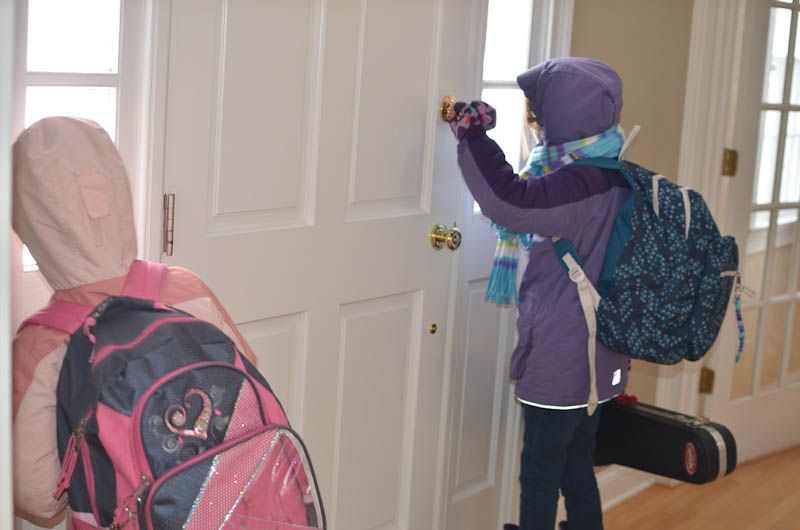 Aren't they cute girls? Even in a hundred layers.
It is nice that I can watch them walk all the way to the end of the driveway. The bus was about 15 minutes late, but they seemed to be having fun standing in the snow!