My brother Tyler is a sophomore at Houston Lamar High School. His school's football team went undefeated this season and progressed through the playoffs to the championship game. I had high hopes that his team would get to play against our team here in Southlake, but our team lost 2 weeks earlier. Instead Houston Lamar played against Allen High School. Allen is a huge rival to Southlake and was Southlake's only loss this season. Allen High School probably has the newest, fanciest, and largest High school football stadium in the world. It opened last year and seats 18,000. It cost 65 million dollars. It is unbelievable. Allen is a Texas football behemoth. Lamar, on the otherhand, is an inner city Houston school that shares a district stadium with all the other high school's in the district.
The whole game felt a bit like David and Goliath played out at Cowboys stadium.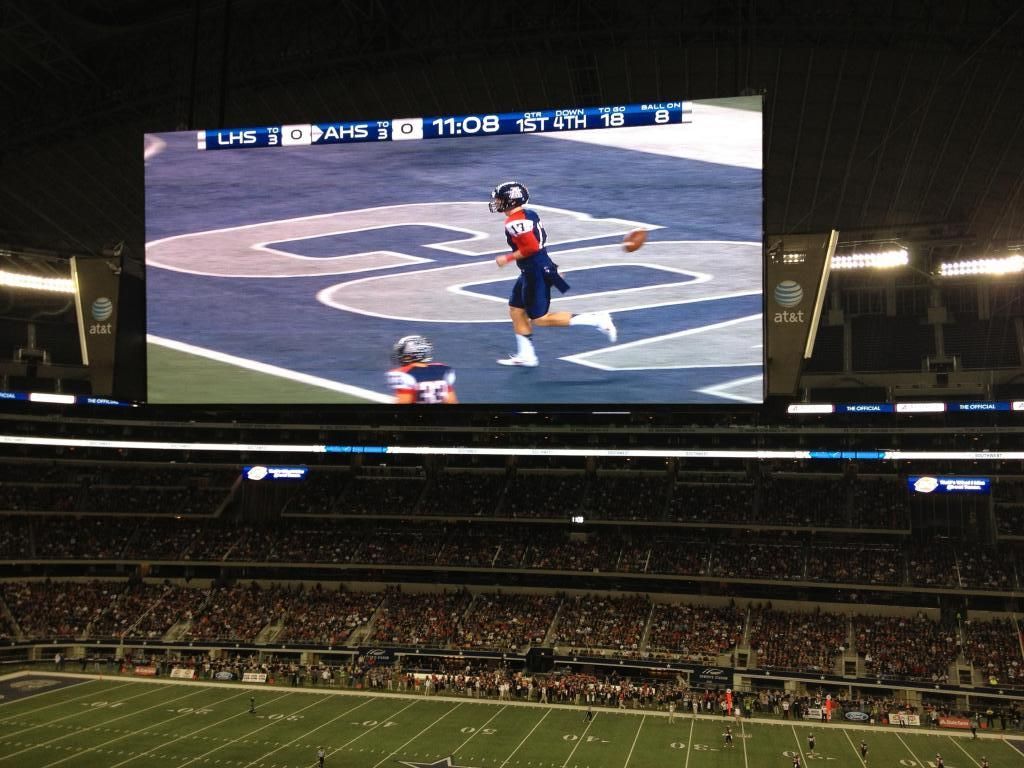 I still cannot get over the size of the screen there.
Lamar took the first lead by scoring a safety.
Allen came back and scored, as did Lamar.
Then it was half time. Lamar's band played and then Allen's band hit the field. Allen has more than 650 members in their band and I think they would put to shame nearly (if not all) collegiate bands in the country.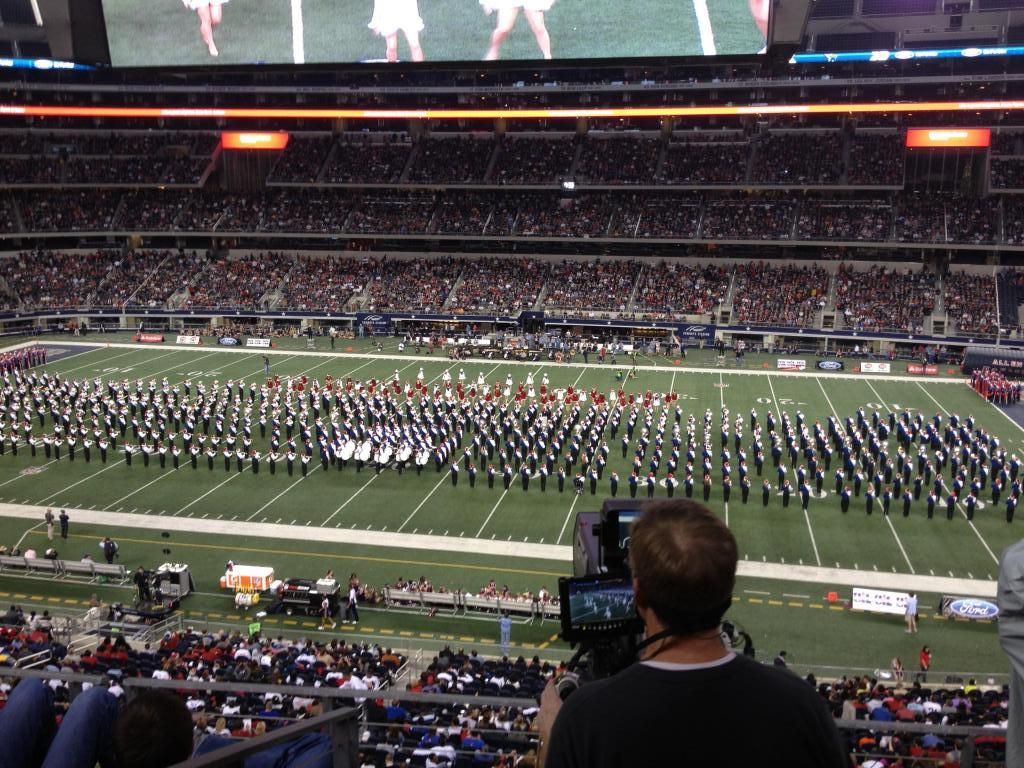 They were really impressive.
The game stayed close and with about 3 minutes left it seemed that Lamar would score and take the lead, instead Allen intercepted, scored, and then quickly scored again. It was a great game.
Here we all are at the game. The kids had fun and made it all the way to the end (which was well past 11 p.m.).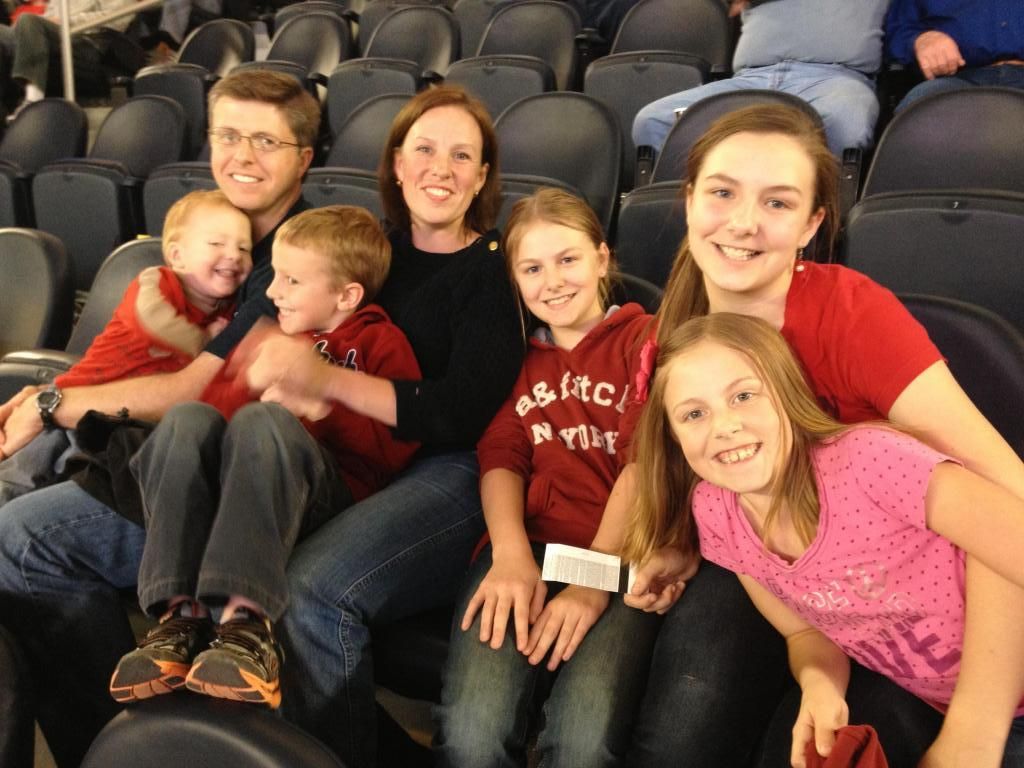 Here is my Dad at the game.