Today was the New Canaan book sale -- $5 for a huge bag of books. Thanks to pinterest I made sure to pick up a few books with nice yellowing pages to rip apart for crafts.
Here was tonights with the kids.
First, rip apart the book and take 5 pages stacked together. Then trace nice symetrical shapes (we used our cookie cutters to get the shapes).
Then, sew down the middle with red (or green) thread. Now cut out your shape taking care not to cut your thread until you have tied off the bottom ones -- and you will use the top ones for hanging it on your tree.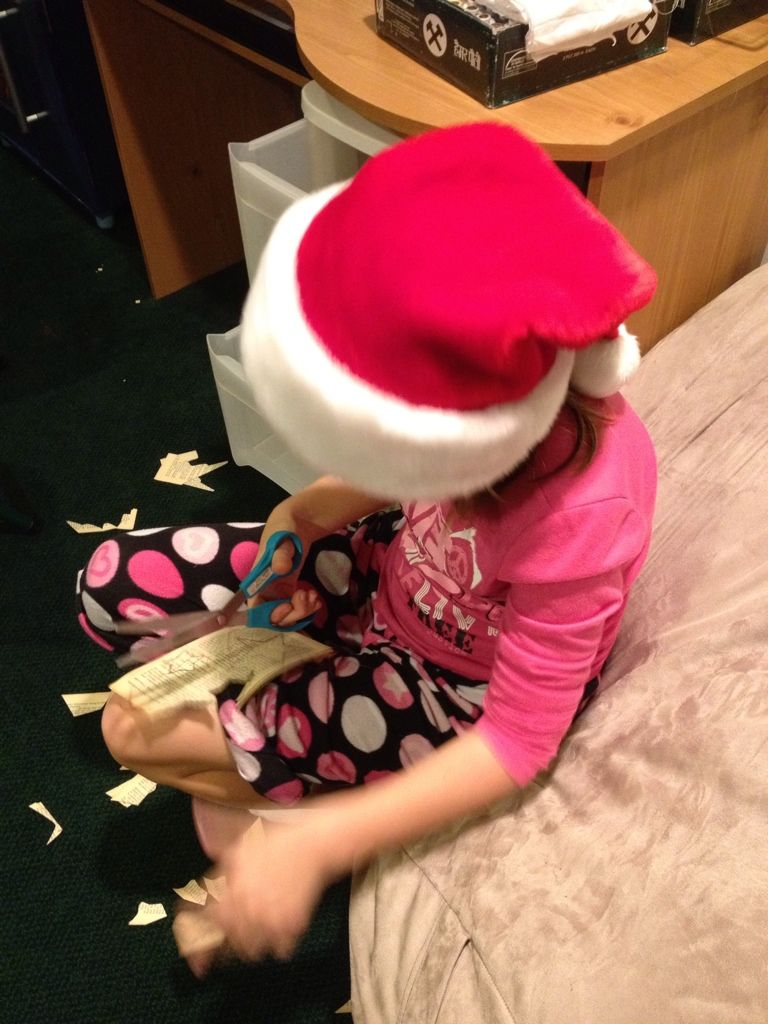 Last, spread them out!