Both Trent and I awoke early. We had the "long night". Traveling all through our American night and arriving in time for Beijing's night. We slept a lot and by 6 am were wide awake and ready to really hit the day. . . and we were starving.
Our hotel has a beautiful breakfast buffet which has not only all the traditional American breakfast items (omelots, eggs, bacon, waffles, pancakes, cereal, fruit, pastries, and the like) but also a lot of traditional Chinese food. The food is all presented beautifully (even if it didnt' necessarily seem appetizing to me).
I ate and then headed back to the food with my camera to take some photos. The first picture I wanted was of the wasabi. It looked just like the wasabi in the movie Cars 2 and I knew Adam would love the photo!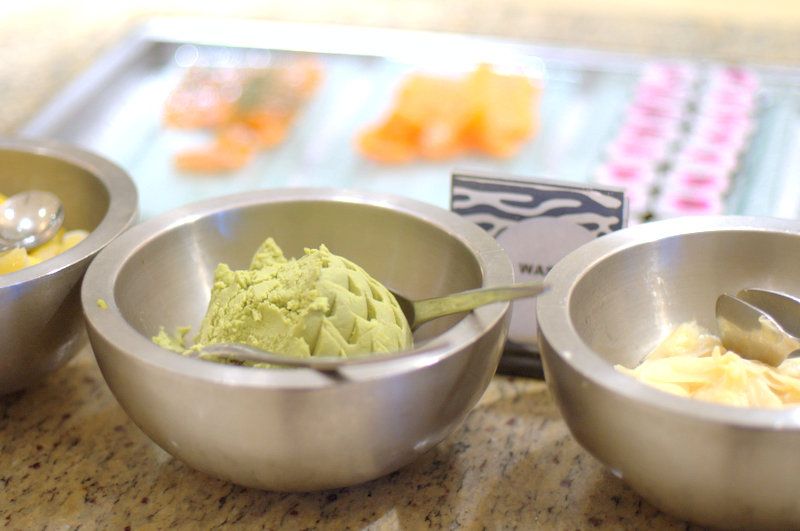 Here are the noodle dishes for breakfast.