We were grateful to be at the entrance to the Forbidden City. Surprisingly the rain had not materialized and the temperature was pretty comfortable but still it was completely overcast and smoggy.
We bought our tickets (they were 60 RMB's each) and joined the thousands of visitor's.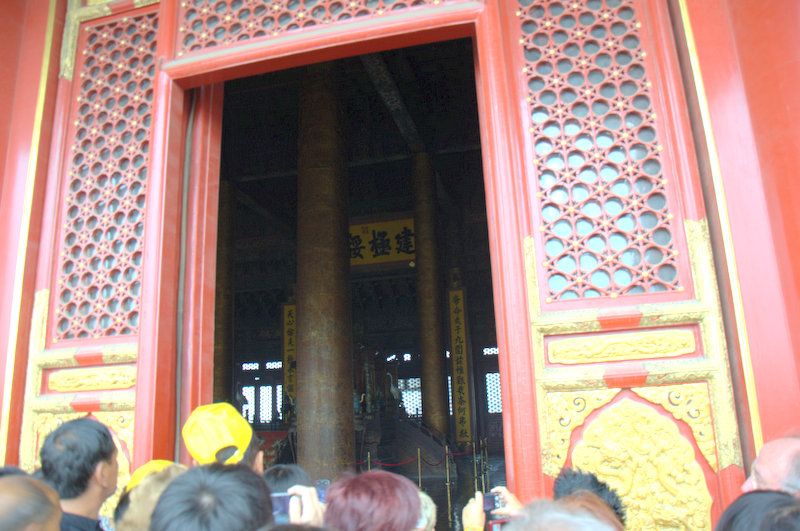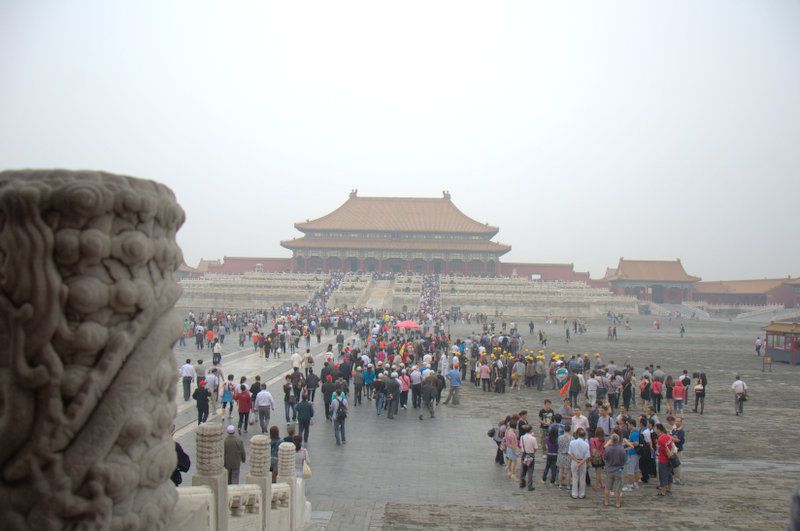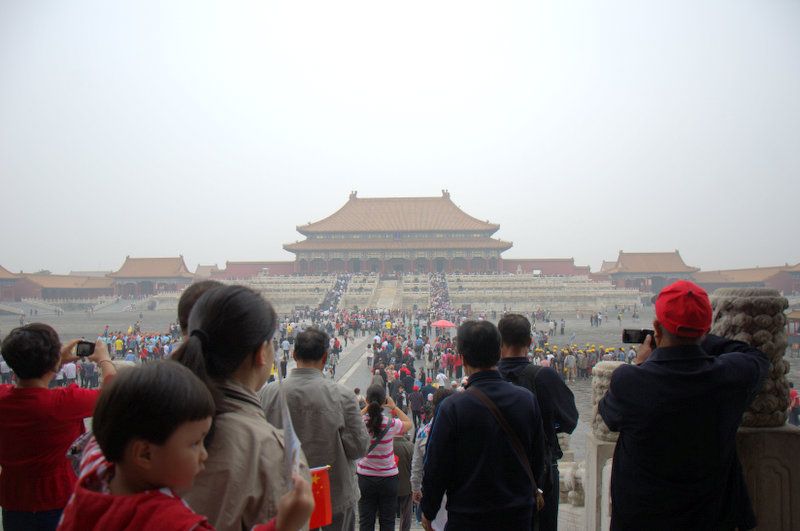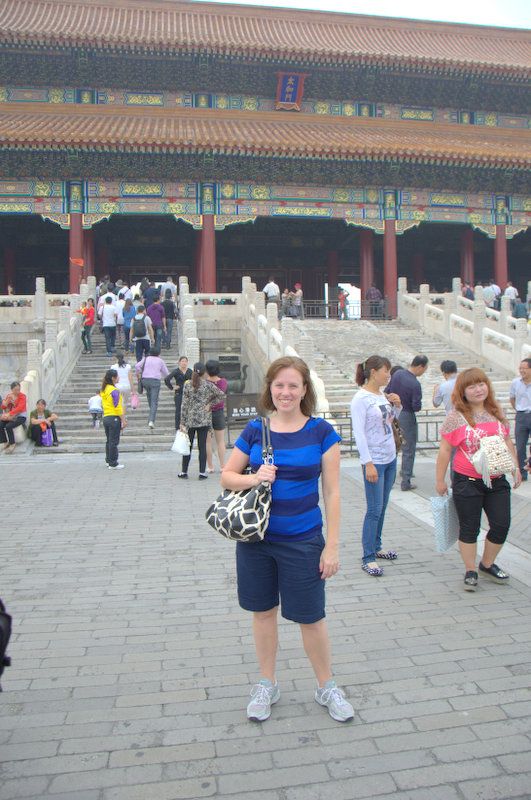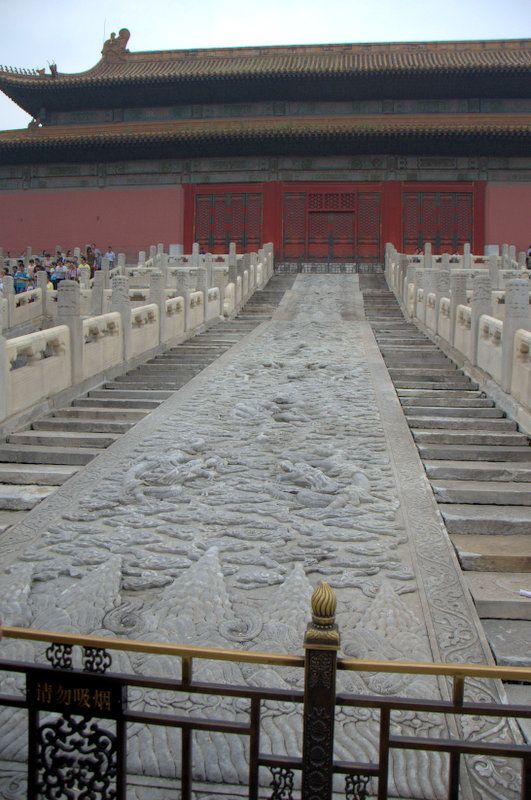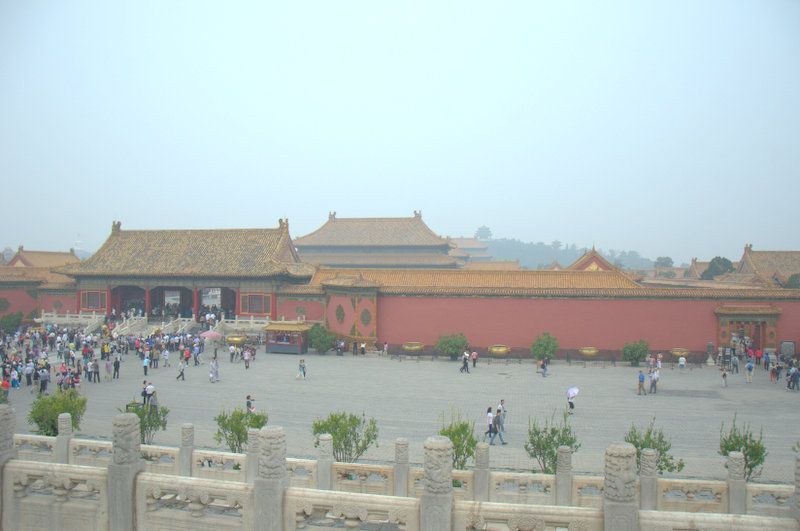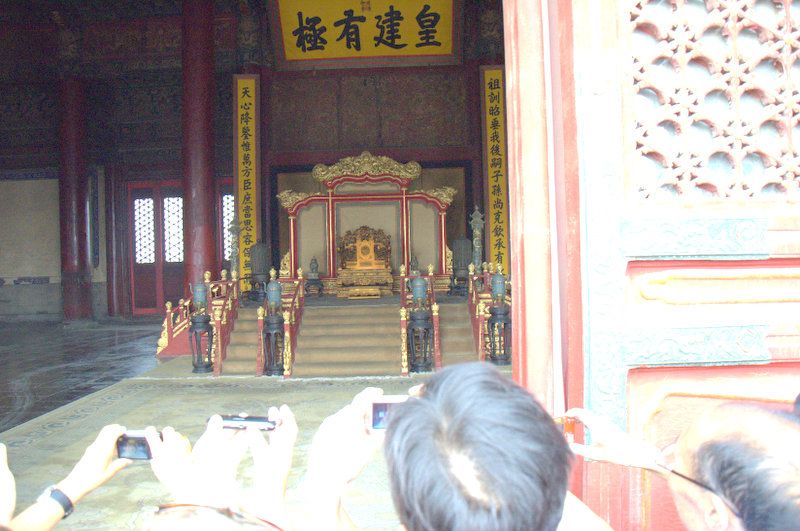 There were so many people at the Forbidden city. The place is enormous and we were disappointed to find things in dis-repair and covered in 400 years of dust! Additionally, there was not very much to actually see there besides the buildings and the square. I really wanted to learn about the imperial life; about the ming and qing dynasty; about the end of the imperial age; about the people who lived there; how they lived; what they did; and so on.
But there was just no explanations or descriptions anywhere. There were a few places where there was a sign but it merely described the setting -- "The walls are 200 m apart and so on". Perhaps some of you can recommend a book or something to learn about the forbidden city more. I have heard the movie the last emperor is good.