It was a beautiful sunny (but kind of cool) day here in the NYC area. With company in town, we decided today we would go and see the Statue of Liberty. We have ridden the Staten Island ferry past it a number of times, but we have never before gone to Liberty island or Ellis island.
But today we did. We drove from our home in CT to Liberty State Park in Jersey City, NJ. It took about an hour and a half. There is a nice park area with benches and once we got there we sat down and had a picnic lunch.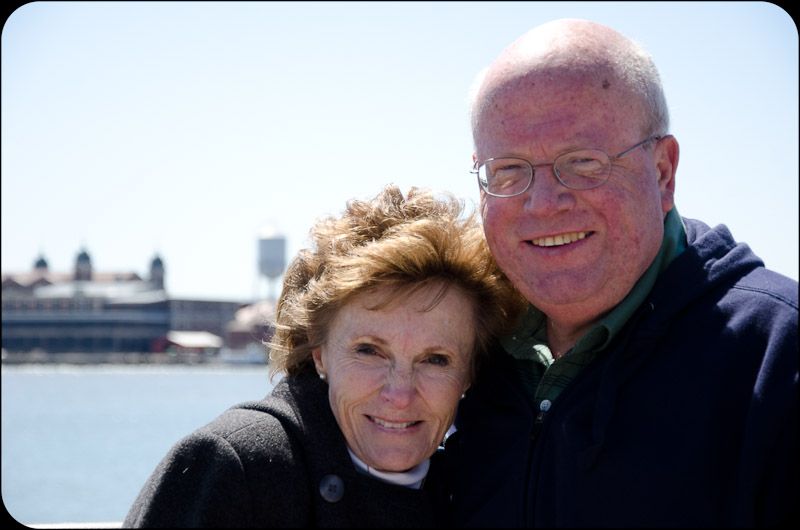 Then we bought our ferry tickets, went through screening and boarded the ferry to take us.
Trent, Owen and me on the ferry boat.
Here we are looking at Ellis Island.
And this is the entrance to the Immigration Museum on Ellis Island
Then it was back on the Ferry to go to Liberty Island.