We had 88 people here. It was a little busy. I took NO photos. At the very end as we were walking the last guest out, I grabbed my camera to capture the one UNINVITED guest.
This snapping turtle was right on the lawn by the front door.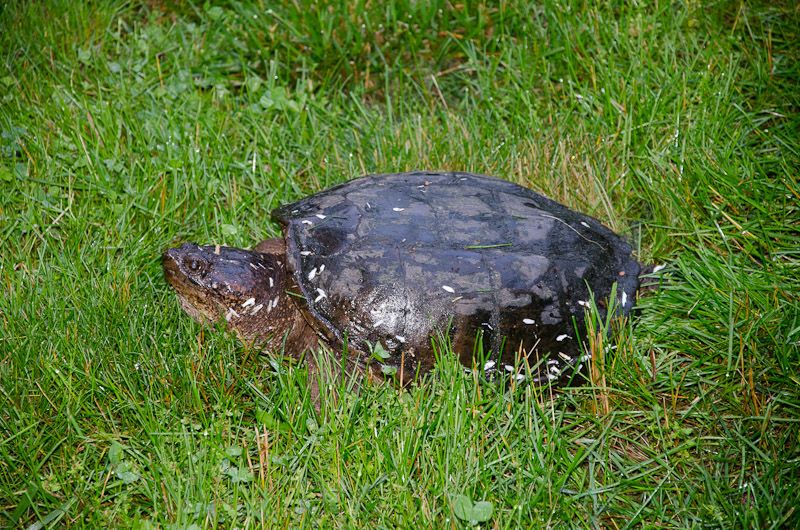 Then our friend took our family picture.