Madelyn turned 6 years old on July 29th. It is hard to believe that our little girl is so big. She thought long and hard about what kind of birthday party to have. She decided on a butterfly party.
So I learned a new skill (facepainting) and we had fun. Each girl designed their own butterflies color scheme.
We played caterpillar, caterpillar, butterfly (duck, duck, goose). We had a butterfly hunt in the yard (for hidden foam butterflies). And of course cupcakes and icecream!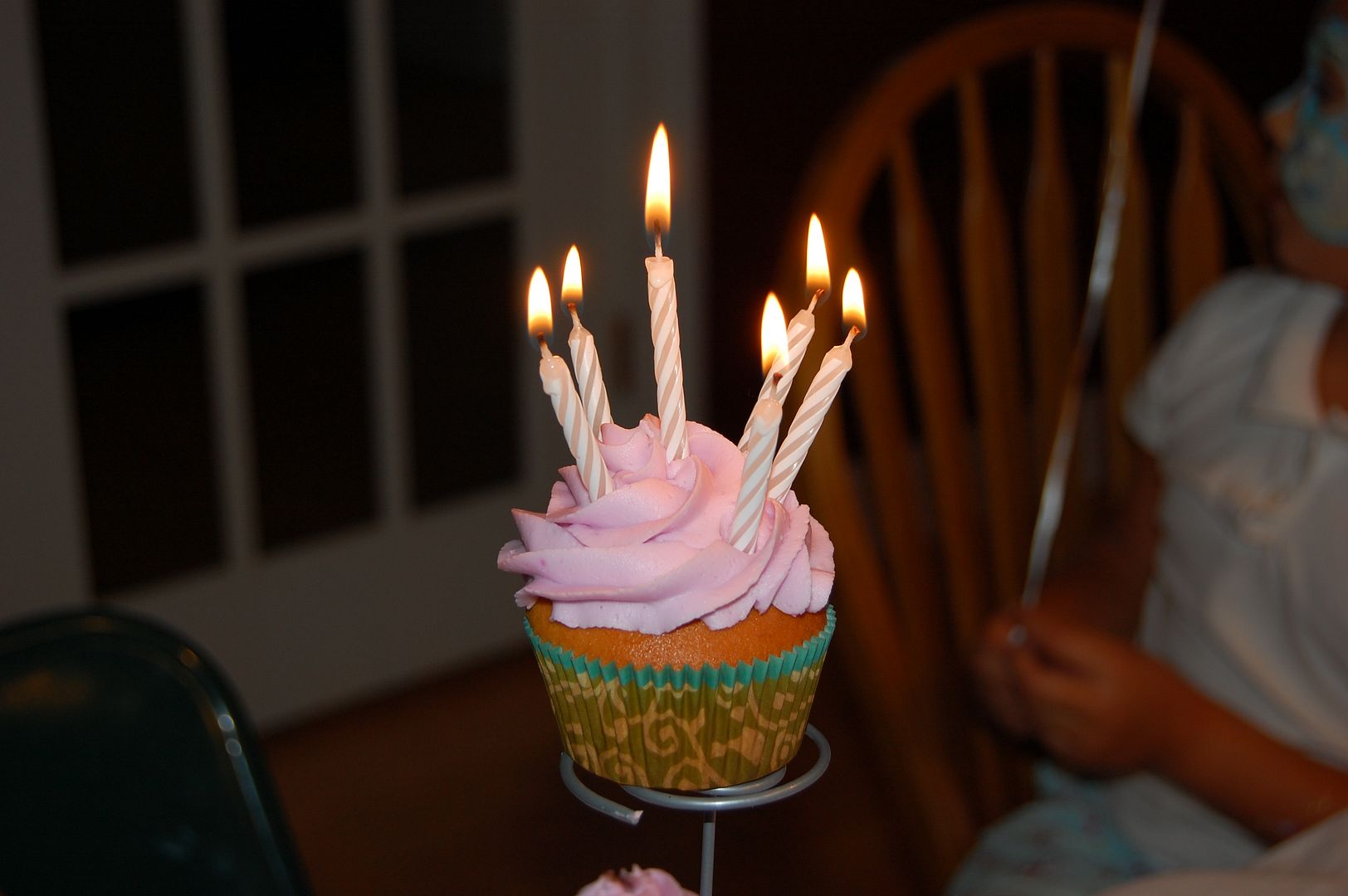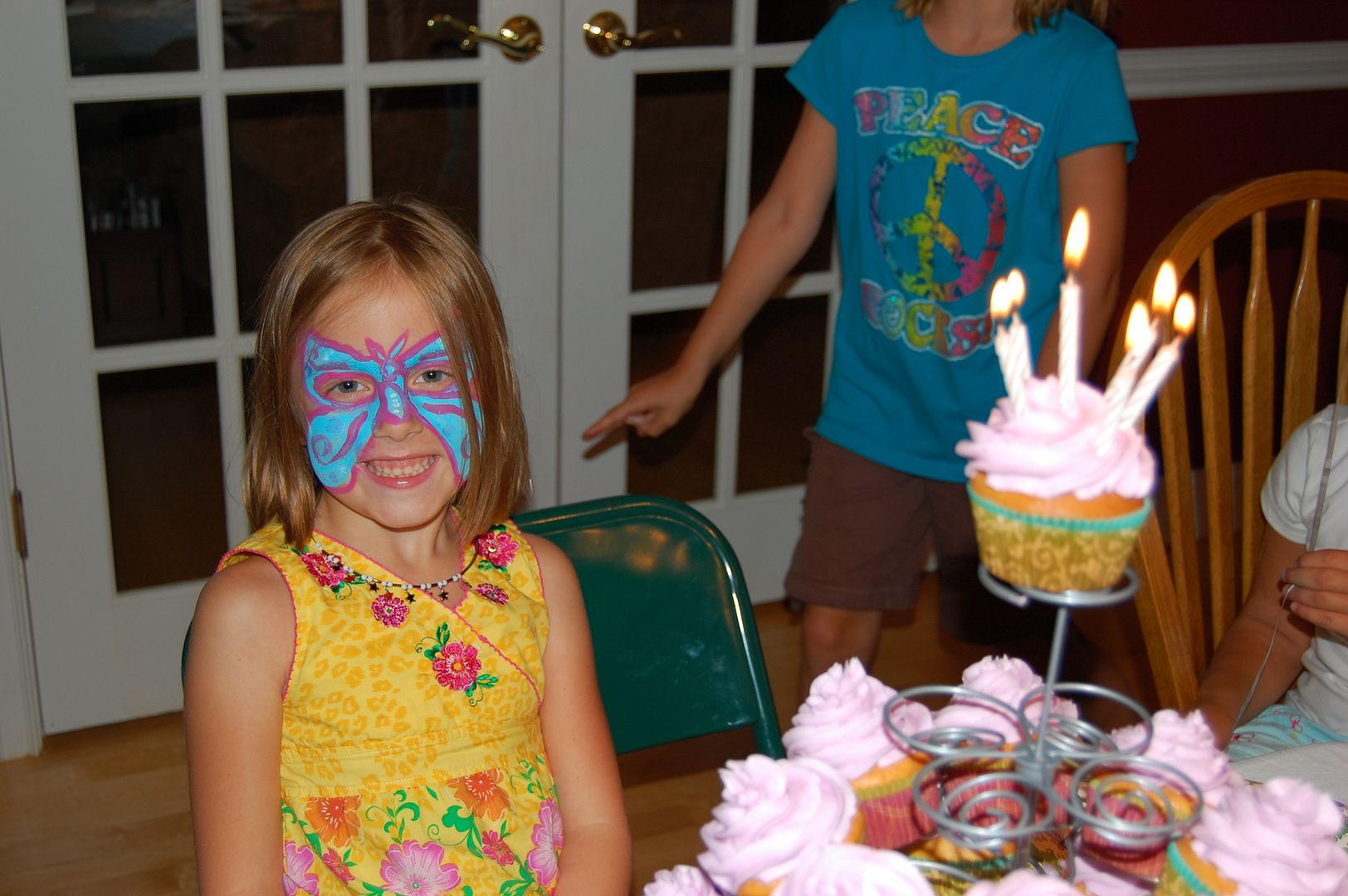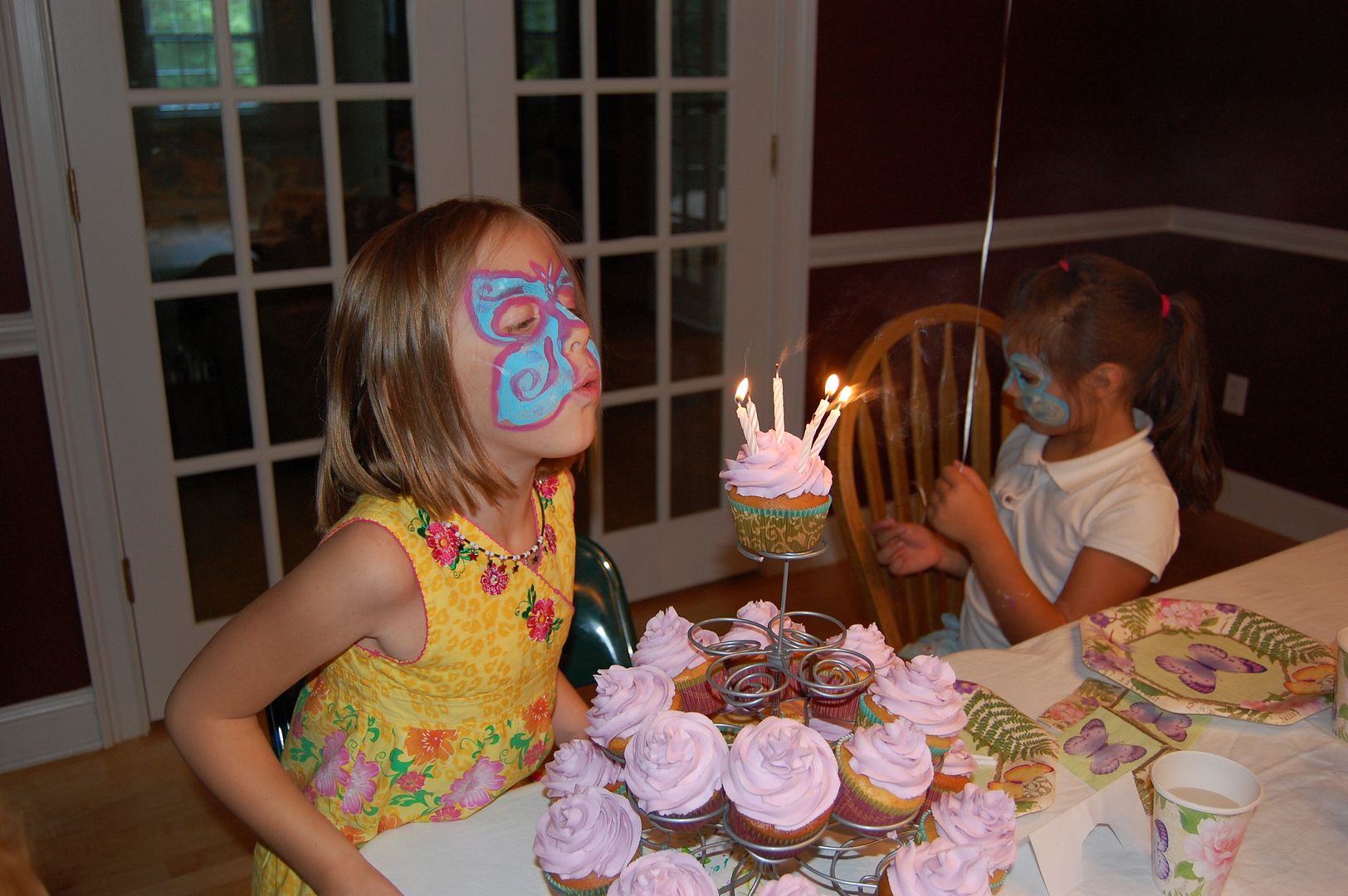 Here she is writing all her thank-you notes!