This was our BIG history day in Philadephia. The kids and I waited in the lobby of the constitution center while Trent went to get tickets for Independence Hall. It was July 1 -- and the constitution center was kicking off their Fourth of July celebrations. So while we waited for Trent the kids got to participate in a re-enactment of the Declaration being read to the towns in the 13 colonies. Catherine was the "town crier". Adam was the bell ringer. Julianne was the gun shooter. Madelyn was the cannon firer.
Then we walked towards Independence Hall. We saw the Liberty Bell.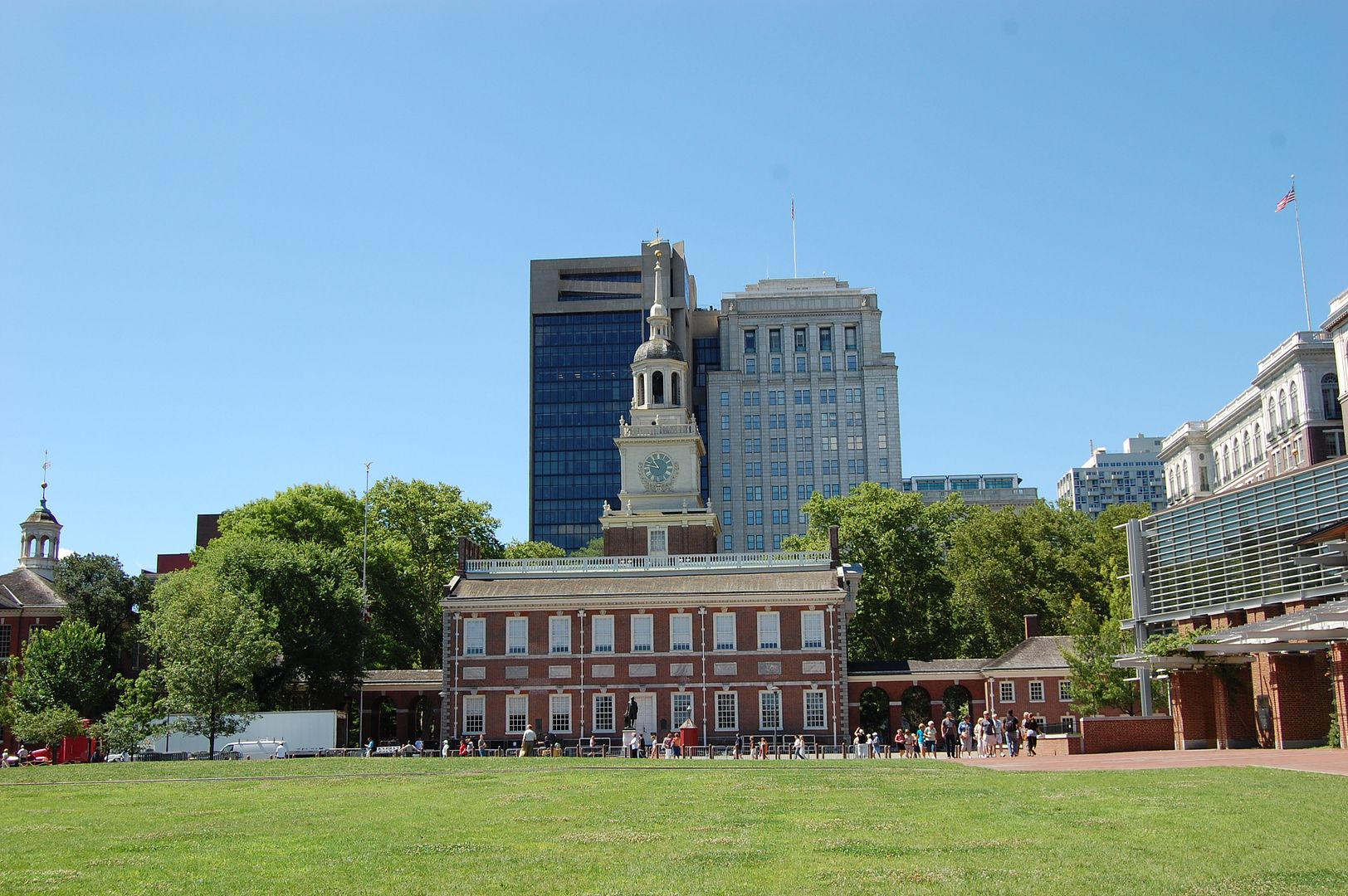 Then we had our tour of Independence Hall and Congress Hall.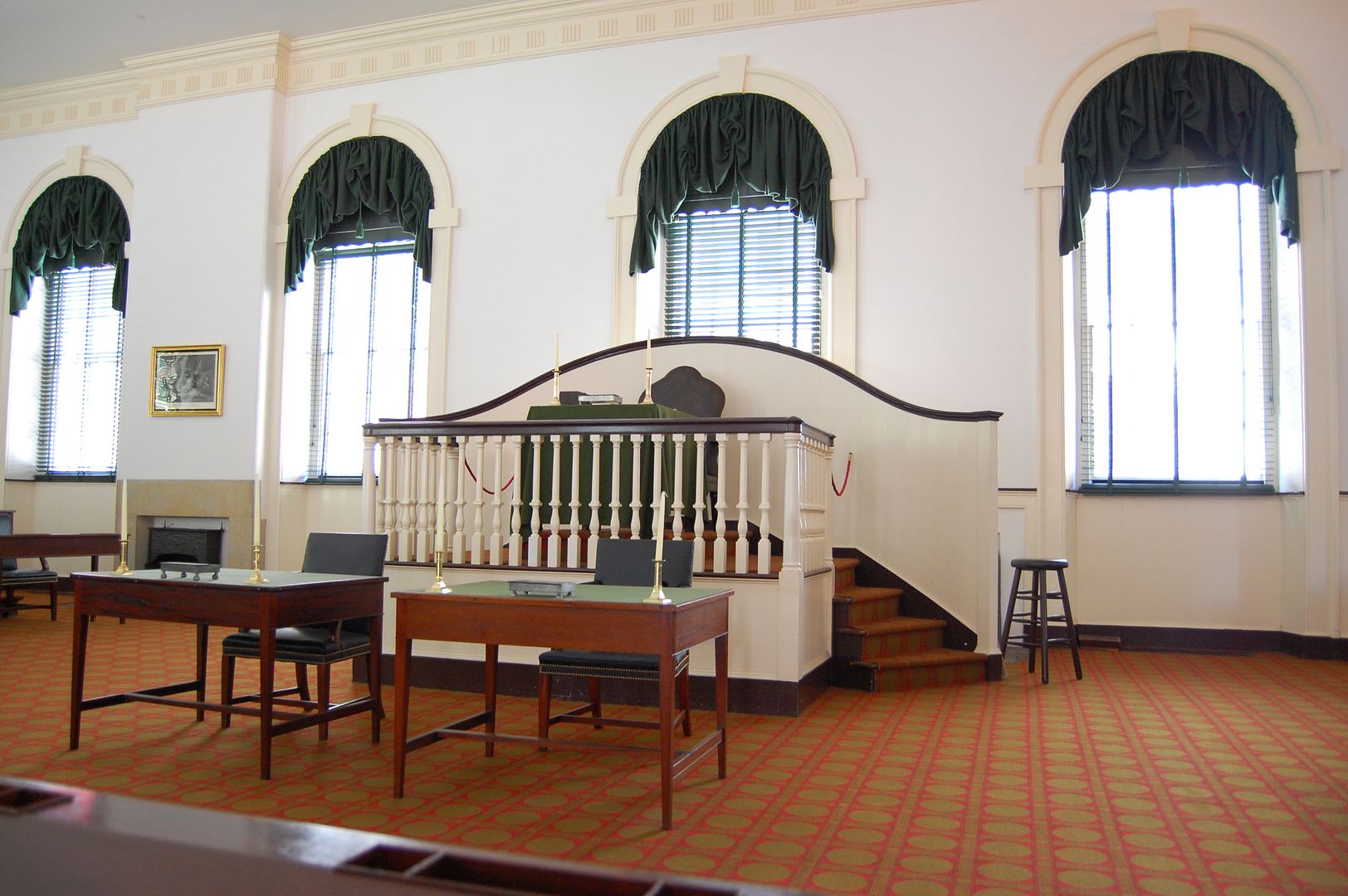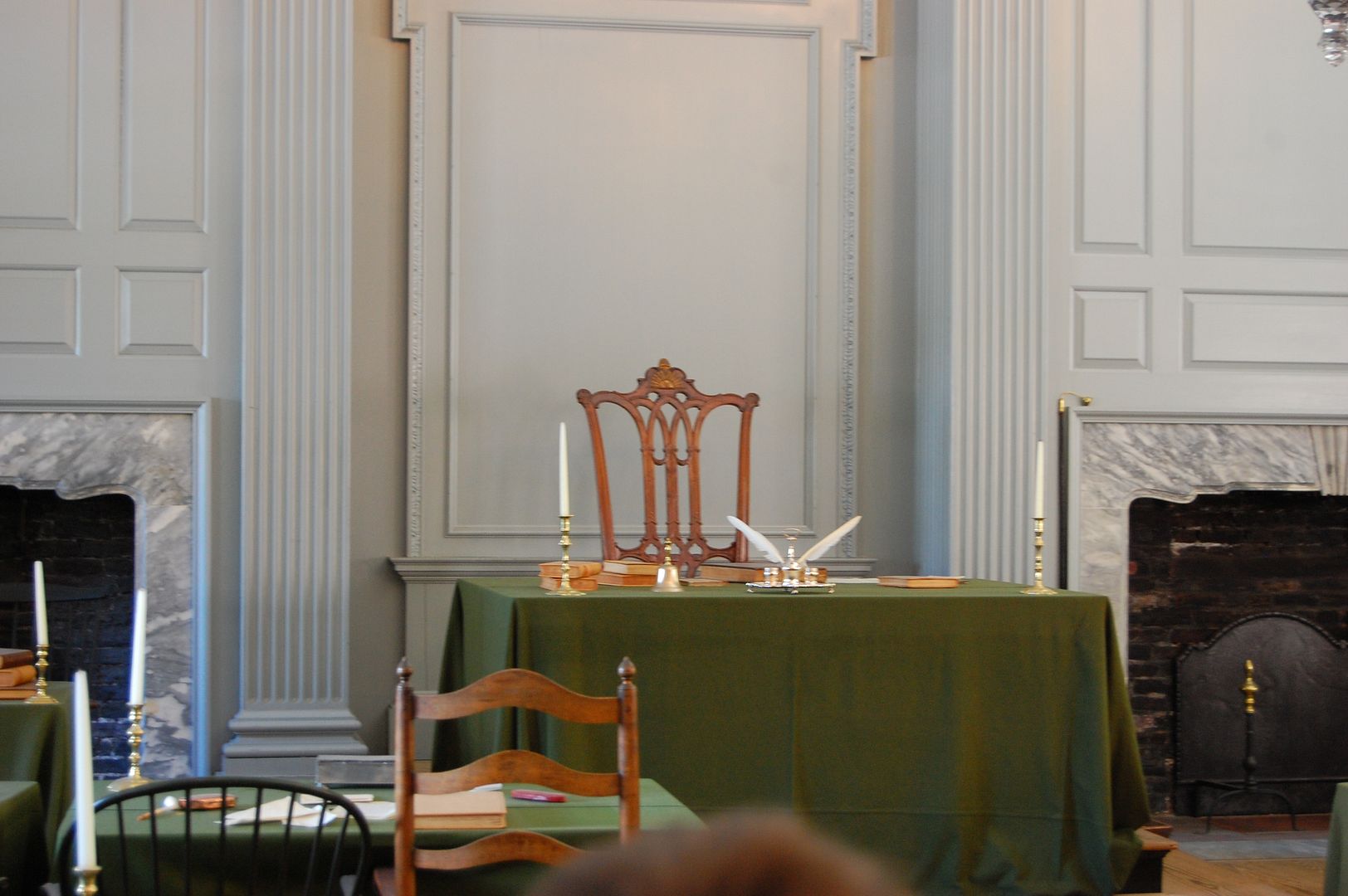 Then we rode on the Big bus tour. The kids loved being on the top deck of the double decker. We LOVED doing this tour. We saw so many things. Betsy Ross' house, the oldest residential neighborhood in the US, the mint, the masonic temple, the rocky statue, the east state penitentiary, Ben Franklin's grave, the rocky steps up the museum of art, and so much more.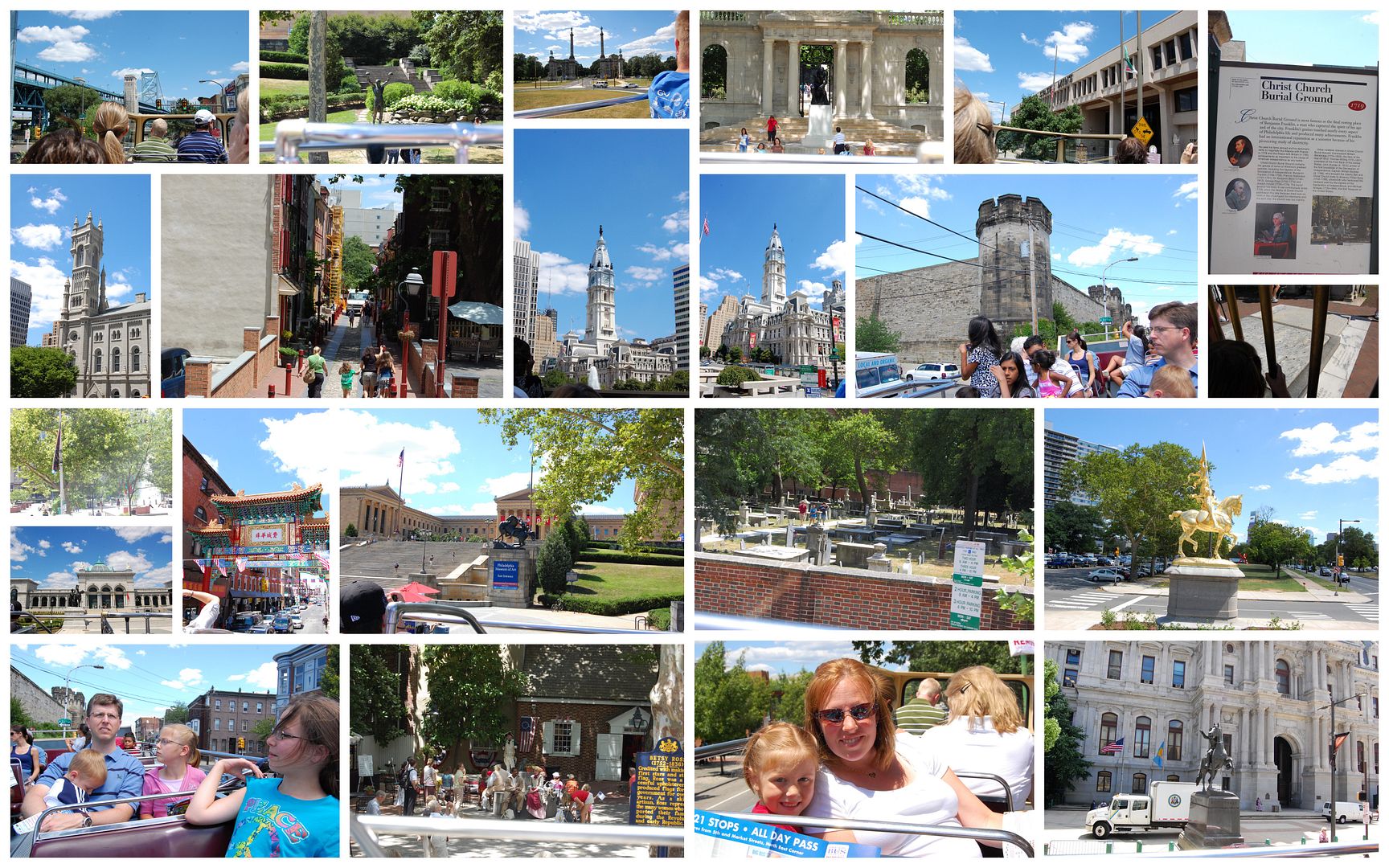 Then we headed back to the Constitution center. They were having a party there. The kids did arts and crafts and jumped on the bounce house.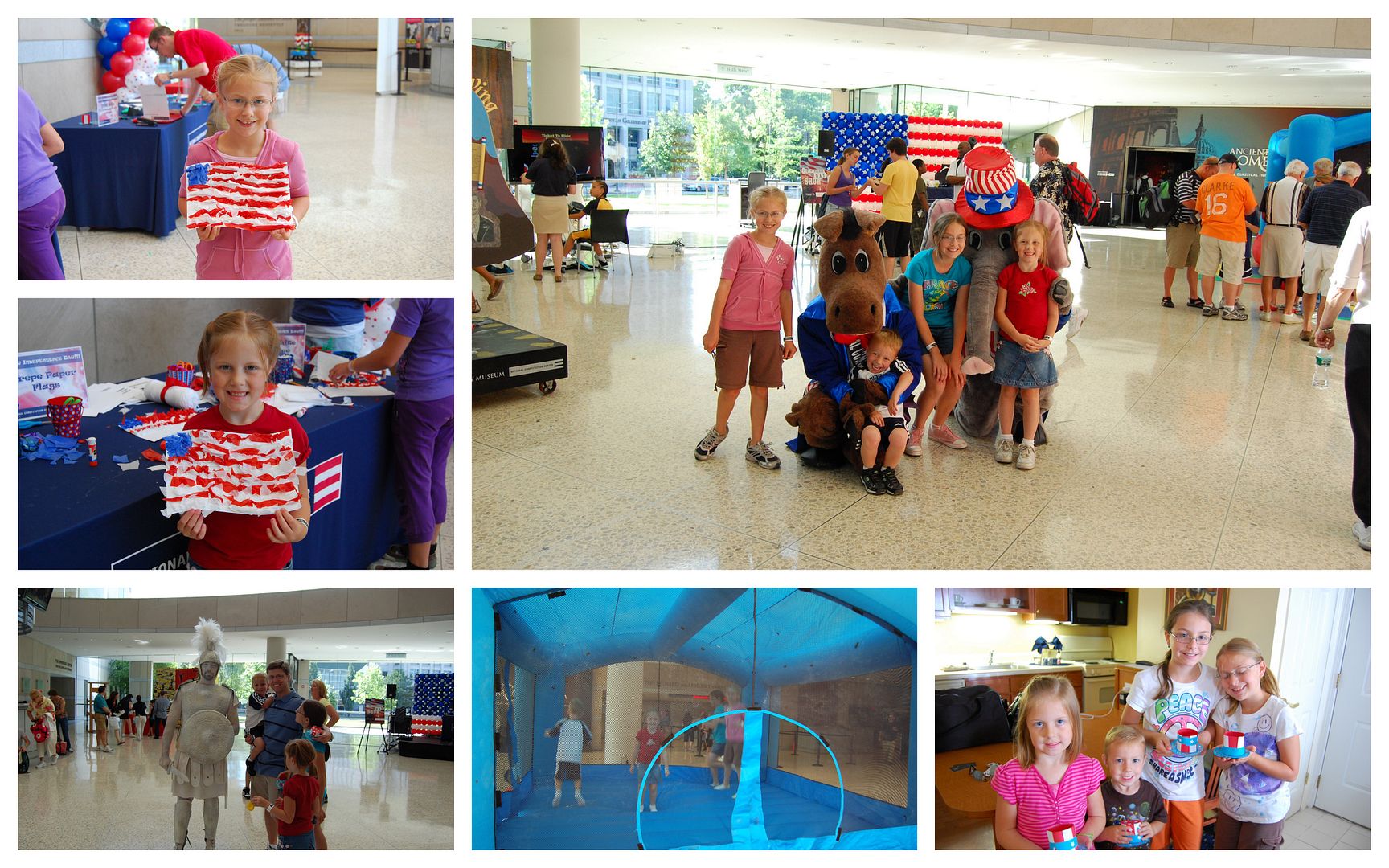 We then went through the Rome exhibit (fascinating). And the whole constution center museum. We all signed the Constitution!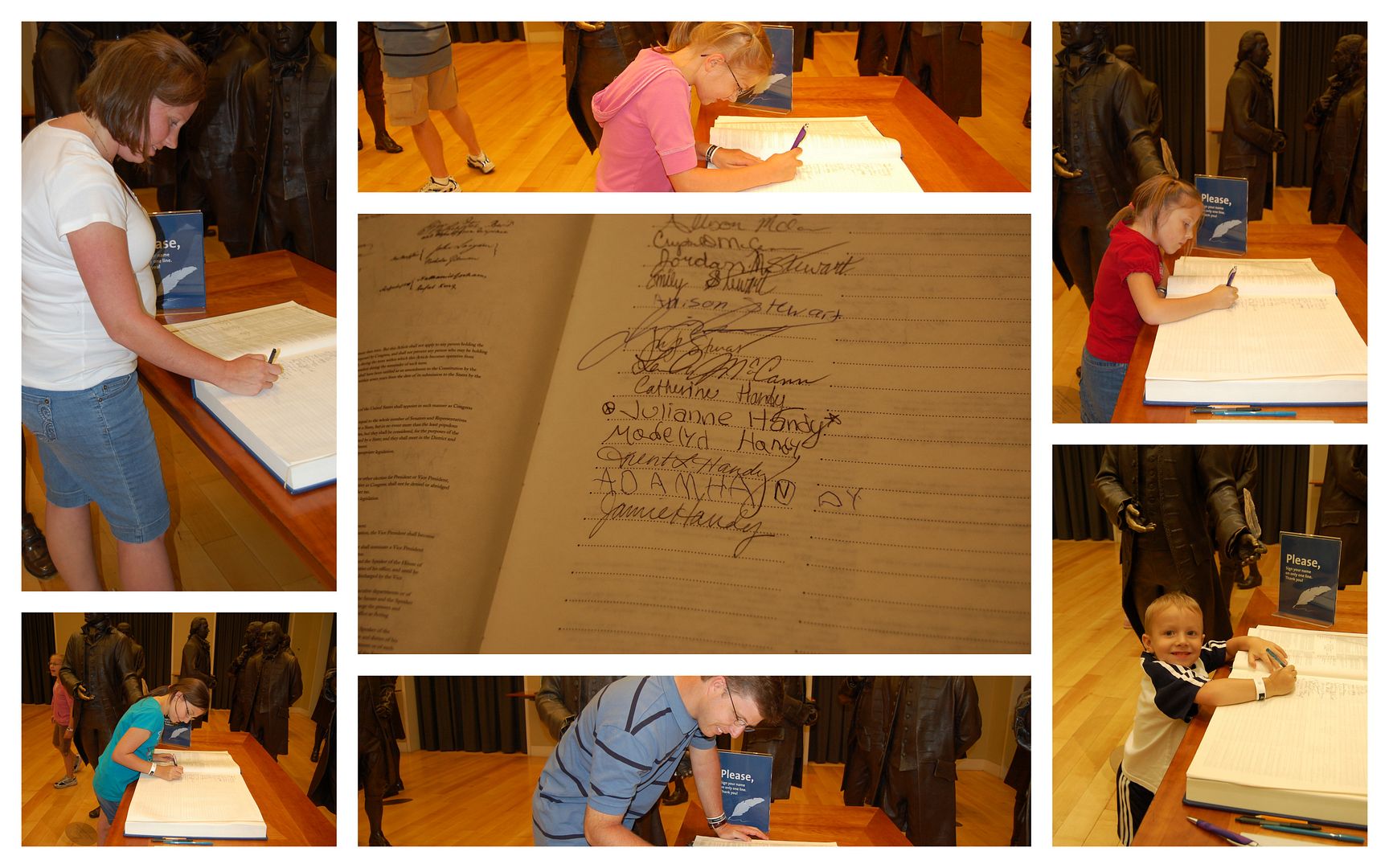 The Constitution Center is a new museum and just very superbly done. We highly recommend it!