The kids were all so anxious Easter morning, but Adam was tired and trying hard to sleep in, so the girls managed to get all bathed and showered before Adam woke up.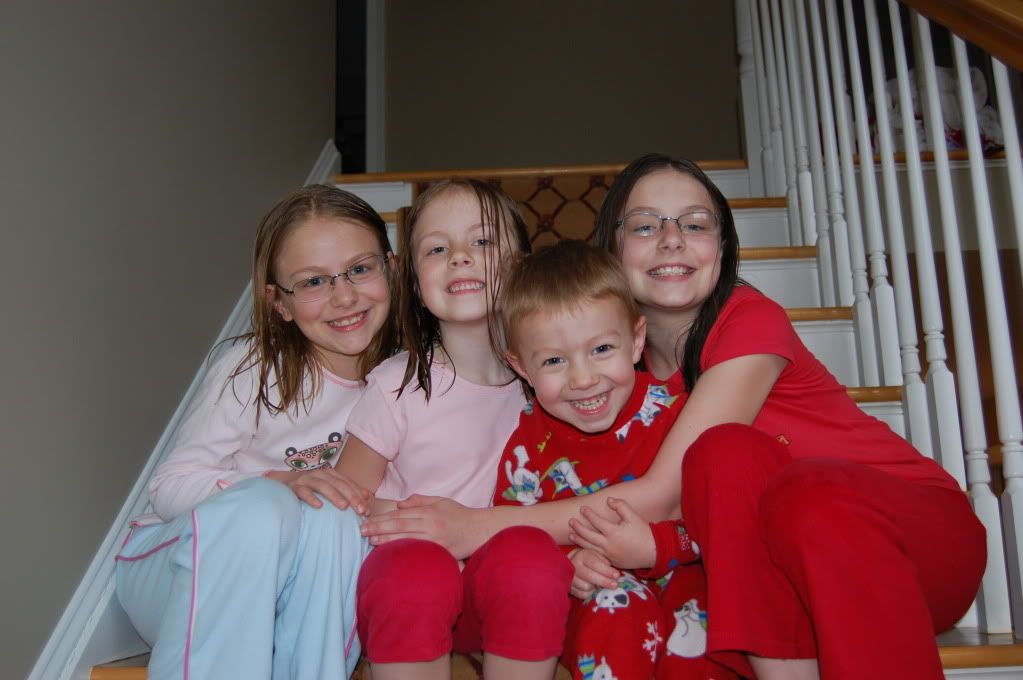 Everyone looked for their baskets first. Curiosly, Mom and Dad's basket was the easiest to find!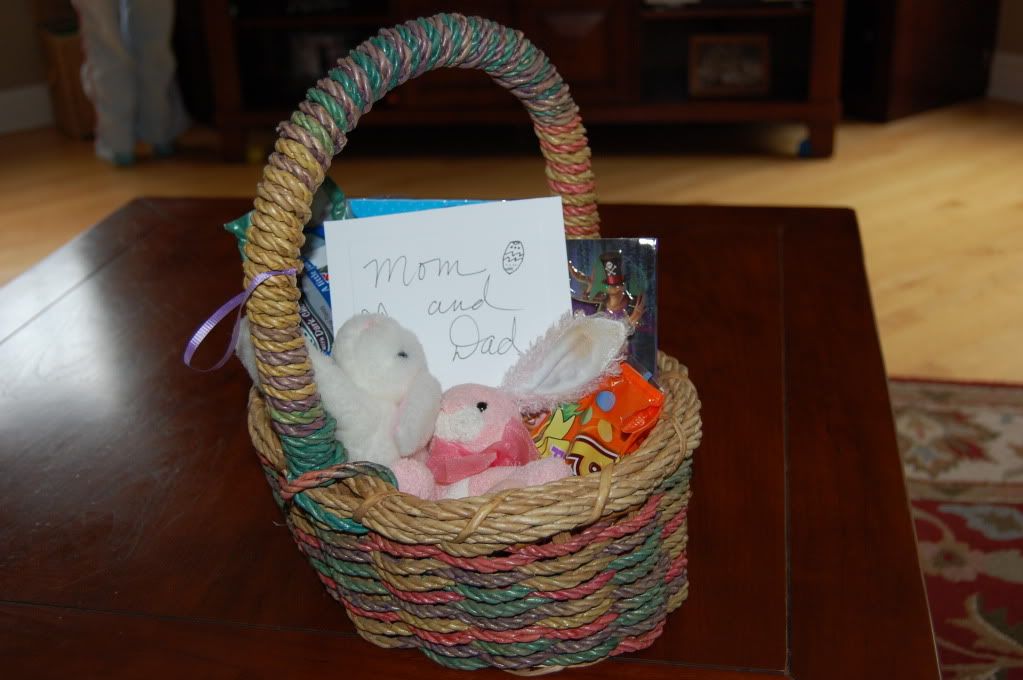 Adam found his next!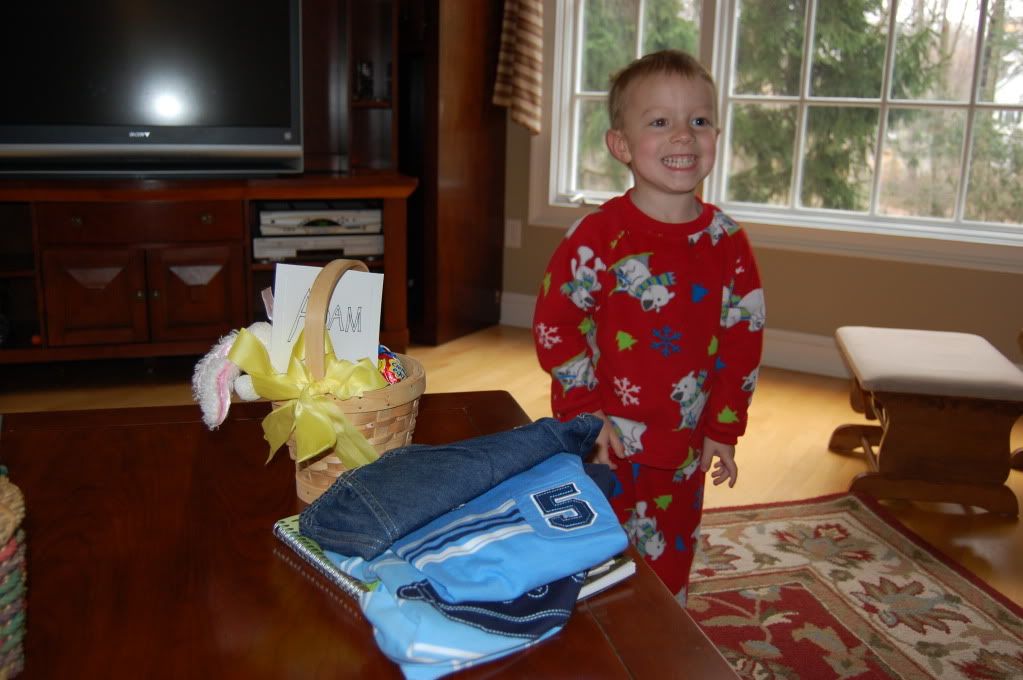 Then sweet Madelyn found hers!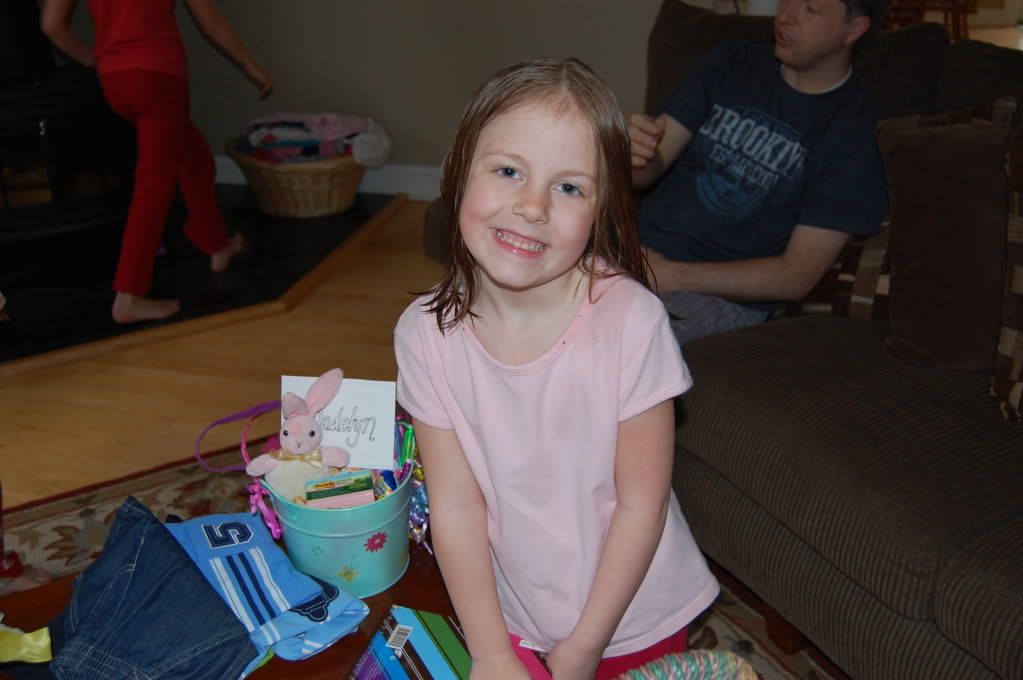 Finally Catherine found hers!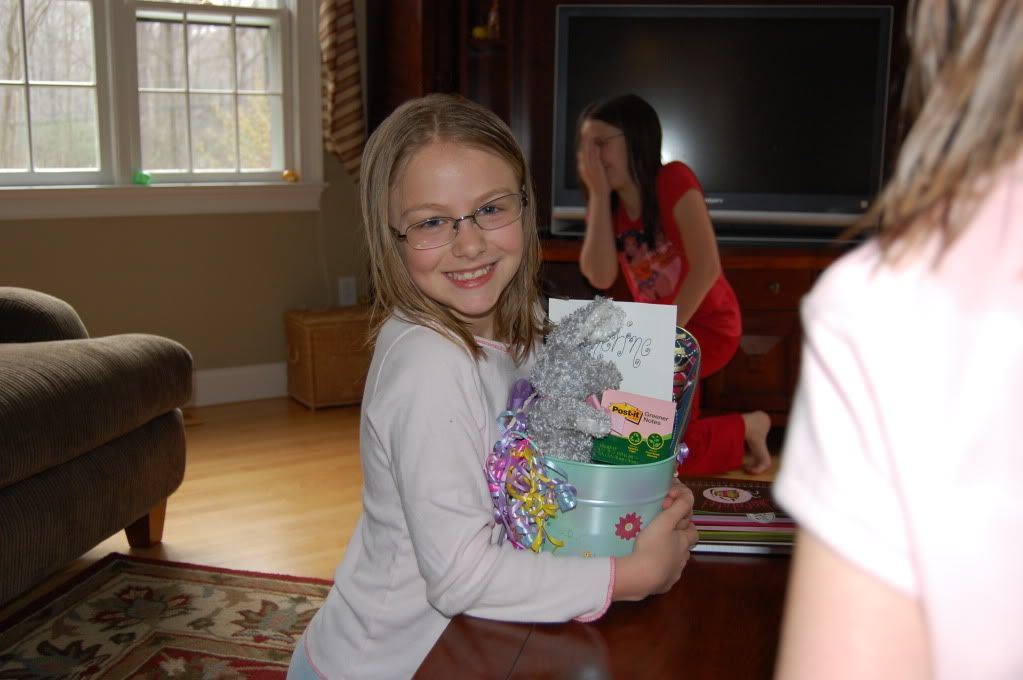 and Julianne's was the hardest to find (and in the most obscure place too) What a crazy Easter bunny!!!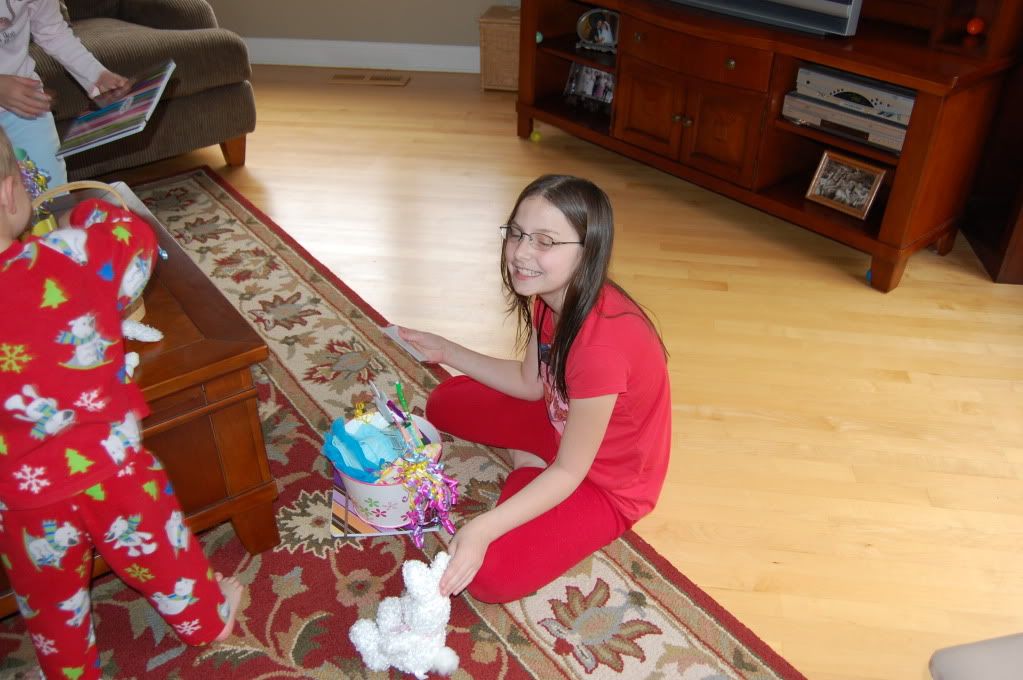 Here is the whole gang in their new clothes! (with Adam saying "Peace, dude!" -- seriously who taught him that???? it is ruining all my pictures!!!!)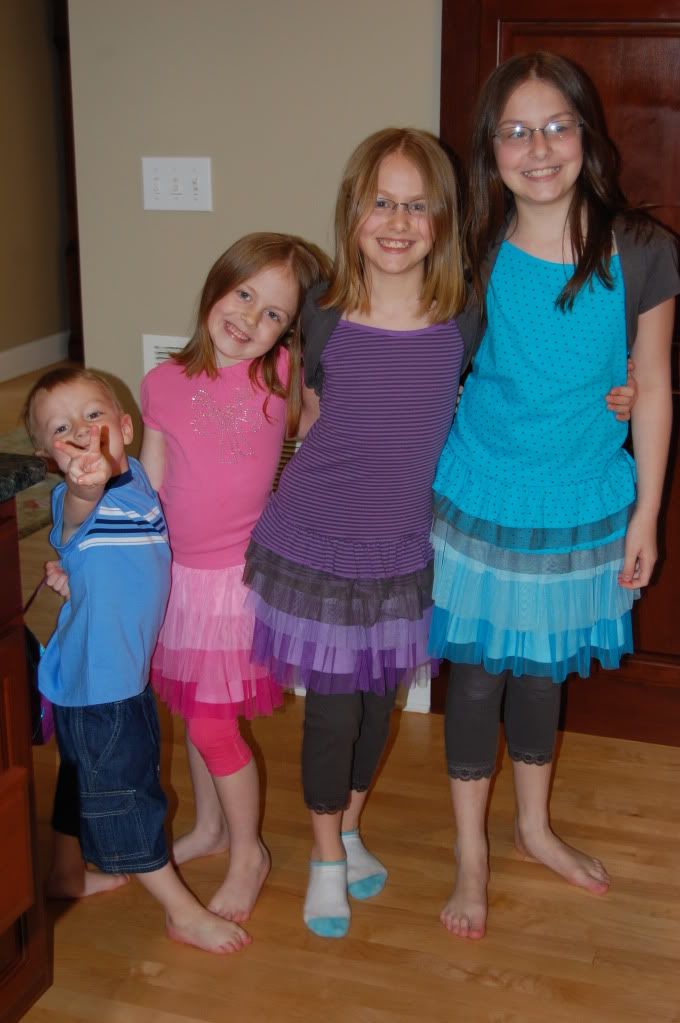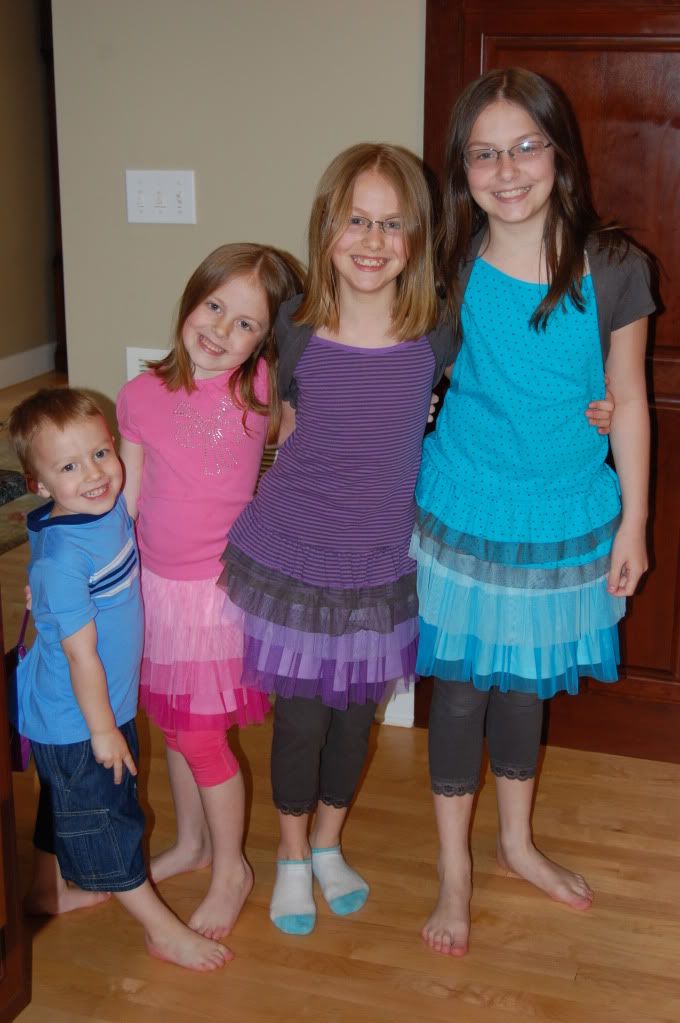 that afternoon we dyed the Easter Eggs!